Sponsored Partner Content
Create your own summer with Hathaway Brown School's summer camps
Hathaway Brown School is excited to once again offer a variety of engaging and educational programming for boys and girls this summer. Beginning June 5 and running through August 11, HB will offer a wide array of academic, athletics, and enrichment camps in the summer.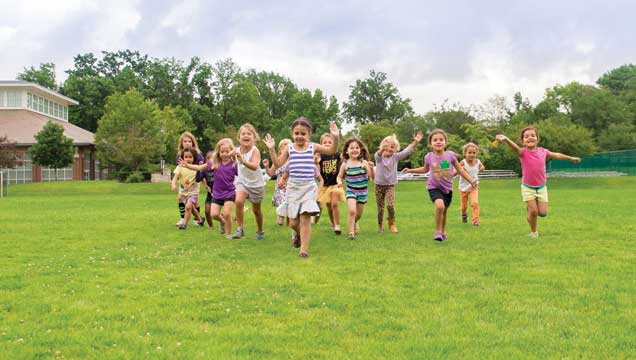 Programming at a glance:

Athletics Camps: Girls will learn individual fundamental skills, team strategies, sportsmanship and character development in a fun, yet competitive environment. Sports include soccer, field hockey, lacrosse, tennis, and more.
Broad Horizons Day Camp: Our flagship program, this customizable camp offers flexible scheduling, lunch options, tennis and swimming lessons, and before and after care.

Vacation Camps: Less structured programming for Spring Break (March) and Summer Break (August) campers.
Specialty Camps: A hands-on set of unique and immersive experiences for the summer. From leadership to archaeology and discovery to digital photography, these camps will keep boys and girls entertained and engaged this summer. Programs include everything from cake decorating to creative writing, French to Spanish, and songwriting to sewing.

Summer Studies: These courses offer credit in a co-ed program designed to provide an optimum learning experience for high school students across the region. Courses include economic policy, chemistry, computer science, Latin, U.S. History, wellness, and more.

Superstart: Jumpstart the new school year with a refreshed approach to math, reading, writing, foreign language, or study skills for students in grades 2-8.
HB Theatre Institute: The Hathaway Brown Theatre Institute is committed to helping young people improve their skills in performing arts through a challenging curriculum of drama, dance, music and/or design, and the opportunity to participate in fully staged productions. This year, productions include the award-winning musicals "Children of Eden" and "Side Show." For grades 1-12 and college students.
Since 1876, HB has given students the tools they need to confidently embrace all the possibilities that exist for them beyond our campus. In addition to the superior academic preparation they receive, at every turn HB students are inspired to become the best people they can be. Wherever they go from here, HB graduates bring strong character, incomparable intelligence, unbridled enthusiasm, and an unquenchable thirst for knowledge along with them. Visit us online at HB.edu or in person to learn more.