You probably can't throw wicked strikes like Cleveland Indians pitchers Mike Clevinger and Carlos Carrasco, but that doesn't mean you don't deserve some All-Star-worthy kicks.

While Jonathan Hrusovsky has designed custom-airbrushed gear for the tribe hurlers, such as Lilo & Stitch-inspired cleats, he also does custom jobs on sneakers, hats and more.

"You don't just have to be a professional athlete," says Hrusovsky, a Cleveland-based artist who began working on sneakers in 2013 before getting in touch with Carrasco in 2017. "I work with everybody and everything."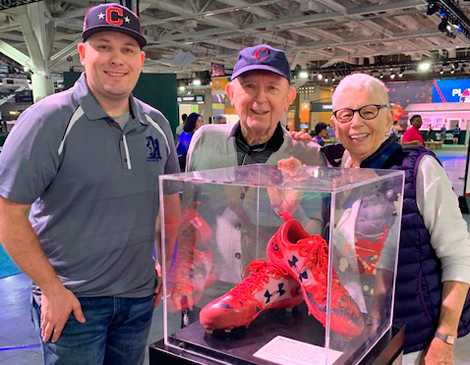 By going to his Hrusovsky Custom Kicks Etsy page, anyone can get some slick bespoke kicks, such as the Buffalo, New York, bride whose wedding-day heels featured depictions of the Buffalo Sabres, James Bond and snapshots of locations sentimental to the couple.

The entire process, which starts at $190, just needs a pair of preferably white shoes supplied by the customer and a vivid imagination for the design inspiration. "The possibilities are endless really," says Hrusovsky. etsy.com/shop/hrusovskycustomkicks

Read More:

From a teenage cover band that rocks to a cozy creperie and a fresh-picked bouquet made out of cupcakes, the editors select 50 of the best foods, drinks, shops and entertainers in the CLE.

The votes are in! Our readers pick their faves in more than 60 categories. Best burger, best DJ, best spa & more!

Celebrate with us at the Best of Cleveland Party Friday, Oct. 25 at the Rock & Roll Hall of Fame.