Nahomy Ortiz-Garcia, a 24-year-old Cleveland-based BookTuber known as @NahomysLibrary online, remembers being a kid who cherished reading because it was a rarity. When she and her family lived in Puerto Rico, the nearest bookstore was almost an hour away; no public libraries nearby.
"I remember reading one of my sister's books called Vampyr by Carolina Andujar in Spanish," she says, "and reading over and over again the Dear Dumb Diary series that I'd bought with the $5 my mom gave me at the school book fair in Puerto Rico. The next book I got to own, years later, was The Hunger Games by Suzanne Collins, and I'm pretty sure that was the first book I read in English."
Eventually, with the genesis of YouTube and other social media, she was able to access more than she ever dreamt. Books like The Hunger Games, Divergent and Harry Potter shaped her adventurous mind. Today, she hopes to inspire readers with her own YouTube and social media accounts, which have amassed a following of more than 11,000 readers.
"Nahomy's Library is a haven for book lovers seeking reviews, discussions and recommendations" she says. "As a proud Latina individual, I bring a unique perspective and voice to my content and shine a light on diverse authors and underrepresented narratives."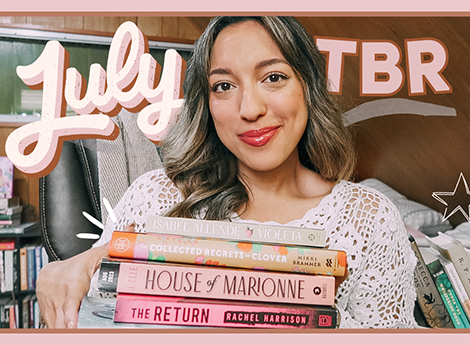 In the past year alone, she's been on panels for Literary Cleveland and facilitates bi-monthly inclusive book club nights that center on Hispanic/Latinx voices at the Julia De Burgos Cultural Arts Center. She also collaborates with the Cuyahoga County Public Library to facilitate other literacy events. Even her day job, working for digital book distributor OverDrive, is focused on helping others gain access to more books. In the name of paying it forward, Nahomy manages a "to-be-read" list, where she reviews and discusses around 20 books per month.
"Making books more accessible to communities is such a huge passion of mine and being able to work for a company that did that for me in my own childhood is so extremely special," she says. "My hope and dream is that one day my home, Puerto Rico, has the same amount of accessibility to literature as we do here in the United States."

For more updates about Cleveland, sign up for our Cleveland Magazine Daily newsletter, delivered to your inbox six times a week.