On April 27, Cleveland-born author and photographer Steven H. Begleiter will return to celebrate his fictional memoir, Leaving Cleveland, with a 5 p.m. meet and greet at Mac's Backs-Books.
The Colorado based creative and adjunct professor of photography at the Rocky Mountain College of Art and Design tells the story of aspiring photographer Sam Cohen's move to New York City in his sixth book and first work of fiction.
"The fun thing I realized in writing fiction is you can make things up, which I did, and make the story more interesting," Begleiter says. "So this writing process, it was like a breath of fresh air in a way, because it was just my imagination. And, you know, my imagination plus memory. "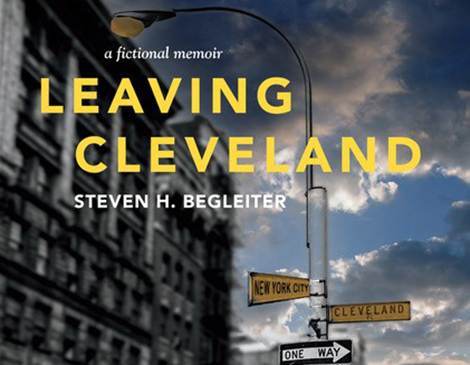 Sam leaves Cleveland in the 1980s to live with his sister after, like Begleiter, graduating with a degree in photojournalism at Kent State University. He works odd jobs in construction and telemarketing to make the rent until he meets Mark at the bar and is connected to a job as a photo assistant.

Sam begins working for a "white Rastafarian" at an ad agency, based on Begleiter's first New York mentor, and eventually moves on to work for the notoriously moody coke-addicted protagonist, Izzy, who Begleiter says is a "amalgamation" of the photographers he assisted throughout his career.

"It was insane as far as the people involved and the drugs that were going freely through that period of time," Begleiter says.

Throughout Sam's adventures and travels he grapples with his guilt of leaving his father, a Holocaust survivor and store owner in Cleveland. Additionally, he faces generational trauma, passed down from World War II, that haunts him in his dreams and makes him wonder how his father was lucky enough to survive.

"I feel it's really important as a second generation that we tell the facts, this really did happen and there's signs of it in our own country," Begleiter says, referring to the recent rise in antisemitism. "I think it's important to remember, especially as we move further away from World War II."

The 300-page book is now available online, or in bookstores.