Urban Kitchen's story starts like all the good ones do: Mohamed Sadek was hungry. Then a patient service coordinator at the Cleveland Clinic, finding a quality lunch near the office was a harrowing task.
"I hated the food inside the Cleveland Clinic," says Sadek. "I wanted to cater to my co-workers."
So in 2017, Sadek launched a 90-seat space in Innova, the mixed-use complex on Chester Avenue across the street from Main Campus. He saw opportunity with the ever-expanding Clinic campus. The 2,200-square foot restaurant does a bit of everything — including including breakfast fare, American deli and Middle Eastern grub — but specializes in Egyptian cuisine.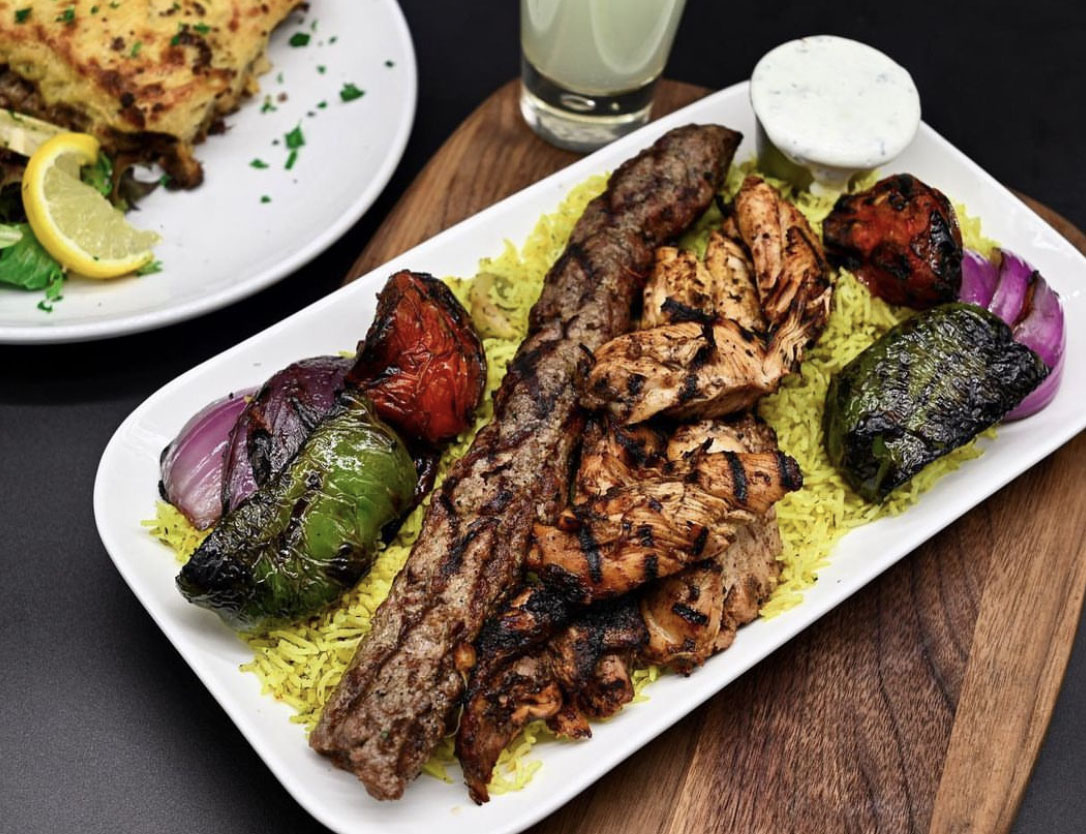 Sadek grew up in Alexandria, Egypt, a port town that receives influences from across the Mediterranean. Until moving to the United States when he was 10 years old, he grew up on the beach and eating multicultural street food.
"Growing up in Alexandria was great. Your barber was Italian and the cafe that you went to was Greek," he says. "We welcome a lot of different cultures in Egypt."
Arriving in Cleveland in 1993, Sadek found many similar hobbies, especially fishing on the lake and in Rocky River. The "slap in the face," he says, came in the winter when a historic winter storm smashed into Cleveland. Still, he'd made it home, working at the Clinic and playing as a sportsman. But something was missing: great Egyptian cuisine.
Hunters and fisherman often have an intense reverence for meat and fish, and Sadek is no different. When he opened Urban Kitchen, he did so as a scratch kitchen with a devotion to local ingredients. Everything is made to order, down to the sauces. Chicken often comes as a bone-in half chicken, not as a chicken breast unless labeled as such. Beef and bone-in lamb shank is imported from Greece twice weekly, and the Caribbean red snapper comes from Africa. Nothing is ever frozen or microwaved.
"We go the hard way," he says. "It's more expensive, but the taste and notes it delivers are much better."
Sadek, knowing the diverse crowd he could serve from the Clinic, truly does a little of everything, including omelets in the morning, meatloaf ($14.99), a herb encrusted rack of lamb ($29.99), burgers and The Clevelander ($14.99), a high pile of freshly cut Vienna corned beef with Swiss cheese and organic stone ground mustard.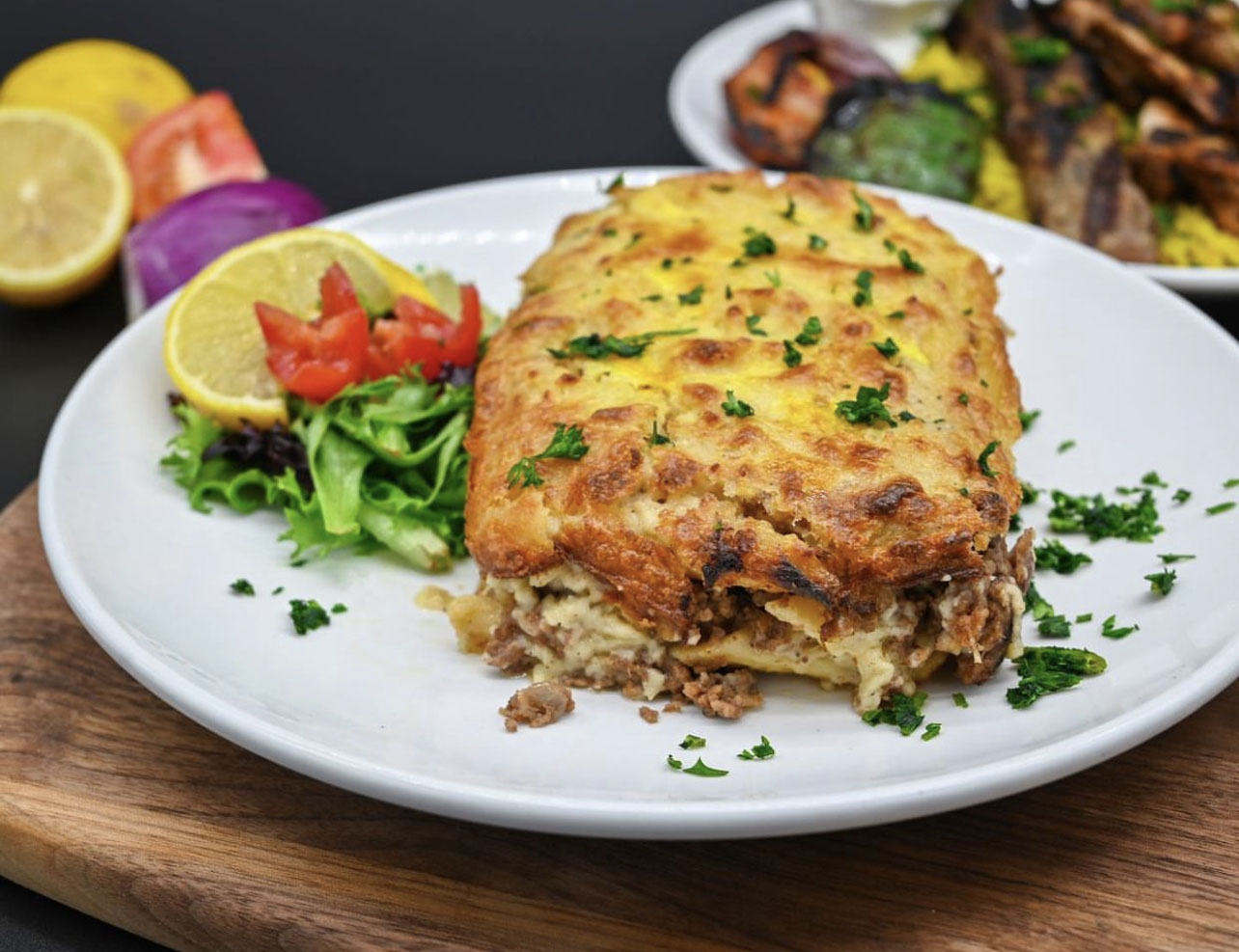 Yet, the Egyptian Specialties menu is where Sadek and Urban Kitchen soars.
The Pasta Bechamel ($15.99) is a perfect example of Egypt's cultural influences with seasoned ground meat and creamy bechamel sauce layered between penne pasta. Dishes such as the Mashawi ($20.99), a collection of ground lamb kabobs and grilled chicken breast, or the Samak Mashwi ($26.99), a char-grilled branzino served whole with shrimp fisherman rice and tahini, show off Sadek's love for the grill. The Ramadan Iftar buffet has also become an annual crowd favorite.
The Kushery ($12.99) (pictured at the top of the page), however, might be the one dish that truly tastes like home for Sadek.
"That's one of the most beloved and cherished dishes in Egypt," he says. "It's basically your traditional street food. You'll find it on every street corner."
A hearty, vegetarian dish, blends 19th-century Middle Eastern and Mediterranean fare, such as pasta, lentils, tomato sauce, garlic vinegar and crispy fried onions. Cumin and coriander complete the dish, a street food classic in Alexandria, the beachside city in Egypt where Sadek grew up. It also exemplifies Sadek's desire to serve all, including his growing vegetarian and gluten-free clientele.
"It's a cheap meal with spices thrown together, but it's an explosion of flavor," says Sadek. "It's not something you can get enough of."