Update: A final, hulking prime rib will roll out of Cut151 Supper Club's Beachwood kitchen this Sunday, June 5.
The steakhouse owned by Brad Friedlander, who also owned the spaces previous occupants Rosso Italia and Red, the Steakhouse, sought to revive a throwback style of dining when it opened last year. Unfortunately, rising food costs, supply chain issues and labor issues had other plans.
"Inflation is just ridiculous now," wrote owner Brad Friedlander in a press release. "Sadly, the state of the economy and the world we live in since the pandemic started has created the perfect storm that has forced us to close. COVID-19's many challenges simply proved insurmountable to our business. My biggest concern is for our employees. We are a family so we are making every effort to make sure that everyone obtains new employment."
The closure highlights the ongoing struggles of local, independent restaurants after the pandemic. The National Restaurant Association estimates that more than 90,000 restaurants have closed in the U.S. with many more knocking on heaven's door.
The team at Cut151 Supper Club hopes to say farewell to customers this weekend.
The story below, a First Look at Cut151 Supper Club, was published in November 2021.
As many restaurants search for what's next in food, Cut151 Supper Club harkens back to a classic style of American dining.
"It's a throwback to what was popular back in the days of supper clubs," says owner Brad Friedlander. "It's the kind of place that Sammy Davis, Jr. and Frank Sinatra would have gone to in L.A. in the '50s and '60s."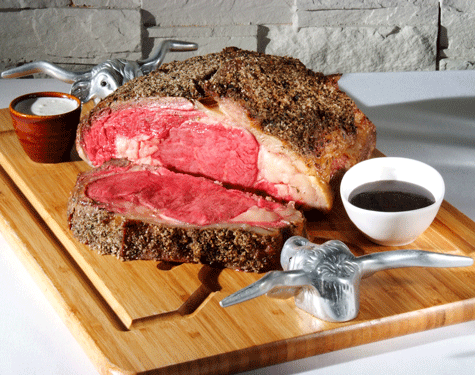 Opened Nov. 4, Cut151 is replacing Friedlander's previous concept, Rosso Italia, in the same space, which was previously Friedlander's Red, the Steakhouse. Opened in early March 2020, Rosso offered a slightly lux, vintage-leaning decor with a massive menu of Italian fare, such as penne in a house-made sauce, meatballs and lobster pasta. Reviews were mixed.
But in the restaurant's defense, it wasn't open long. The pandemic hit the United States just a few weeks later, and the red sauce fare and swanky atmosphere didn't translate to takeout. Rather than wait and relaunch the same concept, Freidlander decided to roll with the punches and restart with a new concept.
"Cleveland Magazine isn't going to write an article about the same restaurant reopening," says the restaurateur, who also owns the next door seafood joint Blu, The Restaurant. "We got a big rush when we opened, but we were never going to get the same bang with the same concept."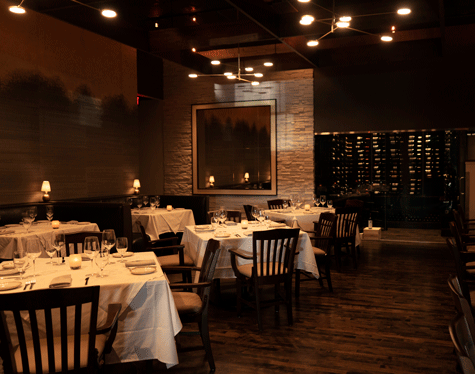 The new 92-seat space leans even more vintage than Rosso. In an intimate dining room, warm mounted fixtures and lamps illuminate white cloth booths and tables. Spare uplighting reveals little of the extensive wine cellar from afar, creating a private atmosphere for a date or maybe a shady business deal. The "clubby, cocktail bar," as Friedlander describes it, seats about 10 and features martinis and old fashioneds as well as fresh-squeezed juice drinks.
"It's a really warm, intimate look," says Friedlander. "The decor is a little bit sexy and a little bit contemporary. The service is formal without being over the top."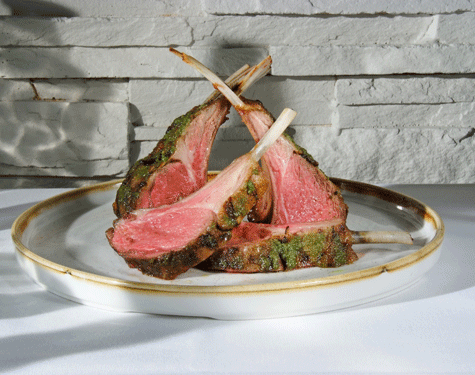 Hulking cuts of bright pink, house spice-encrusted prime rib take center stage on the menu, which offers 12-, 16- or 22-ounce servings and sides of natural jus and creamy horseradish. Caramelized onions, mashed or baked potatoes, onion rings, asparagus and house fries pair nicely with the meat. After starting with a wedge or ceasar salad, diners can enjoy shrimp cocktail, oysters or prime rib tartare. Other entrees include steaks of beef, veal or lamb; a prime rib sandwich; and numerous seafood options, such as black bass or shrimp scampi pasta. A rotating pastry menu finishes things off.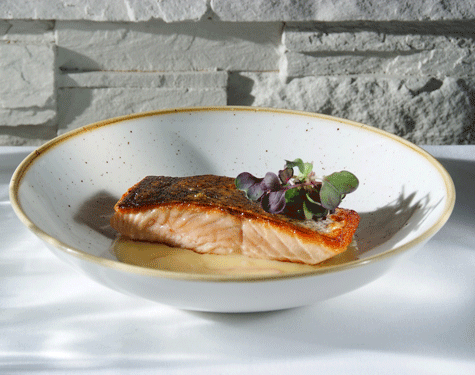 The classic-style broiler menu comes from executive chef Donna Christz. Previously, Christz headed the Cleveland InterContinental Hotel's Table 45 on the Cleveland Clinic's campus, which is led by Zach Bruell. But long before that, she started at Marlin in the 1990s, launched her own world-inspired concept called Jeso, and led Fountain in Moreland Hills before slightly stepping out of the dining spotlight for a while.
"I wanted someone who understood the image I wanted to create. We were looking for somebody special," says Friedlander. "And with the labor market what it is these days, I wanted someone who could train people. At one time, most of the people who worked for me were CIA graduates. You just can't find that any more."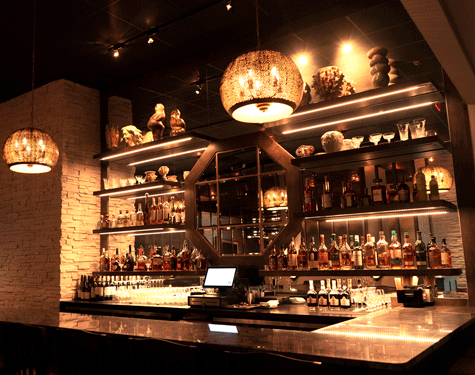 But Friedland has found something else in Beachwood that keeps him investing in the area: a loyal fan base. In fact, during its first weekend open, nearly every seat was booked by Thursday.
"I've been around a long time. This is probably my 16th restaurant," he says. "My customer base is right here. They've been loyal to me for 40 years."