The first thing you notice at Good Night John Boy is the camper. "Parked" on the faux grass patio outside Good Night John Boy's location in the Flats East Bank, it looks like someone went back in time and brought their crazy uncle's trailer back with them. The camper is so much more than just an aluminum bouncer, however, as it doubles as an outdoor bar complete with full service.
"We just wanted to make it like your backyard where you parked a camper, got some chairs and had some drinks," says co-owner Bobby Rutter.
And by the time you go through Good Night John Boy's front door, you'll think you went through the time machine yourself. With shag carpet, linoleum floor and a 20-foot-high poster of Farrah Fawcett, the bar's interior looks like you're partying in someone's basement.
"We spent a ton of time on the internet scouring around to find all our furniture," says Rutter. He and partner Michael Schwartz first announced the project a little over a year ago after closing Magnolia, their former speakeasy-style club. "We're really excited for people to come in and enjoy the '70s experience we're trying to create."
Ahead of Good Night John Boy's grand opening May 21, here are three things to know before you boogie on down on at its dance floor.
They want you to drink like you're in the 70s. From mixed drinks to Miller High Life, Rutter's nailed the authentic '70s drink menu. Patrons will be able to enjoy the champagne of beers, with Miller High Life being offered in can sizes ranging from the 7-ounce pony to a 40-ounce version and a 750-millileter champagne bottle. If you're looking for something a little sweeter, try the disco punch ($15), a rum based punch served in a disco ball. "I think our drink menu has a little something for everyone," Rutter says. "There's some glitz and glam but we also have six different sizes of Miller High Life."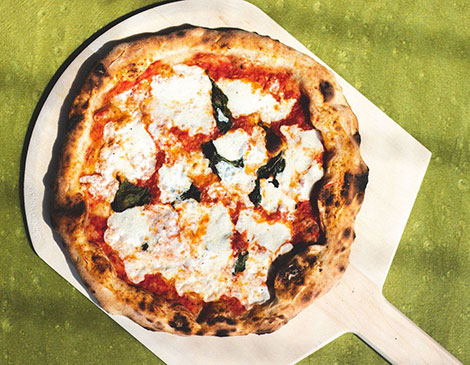 Less is more when it comes to food. With a full-service kitchen going until 2 a.m., Rutter's keeping Good Night John Boy's menu simple, with pizza and chicken fingers being the main (and only) attractions. Don't be surprised if the pizza tastes life changing, however, as the ingredients are imported from Keste Pizzeria in New York City. "They built a special oven in our kitchen where we're going to cook all the pizzas," says Rutter. The 12-inch margherita pizza ($14) is the main attraction, combining mozzarella and dough with tomato and basil to create the perfect, mouthwatering pie. "We really wanted to create a fun, simple menu," Rutter says.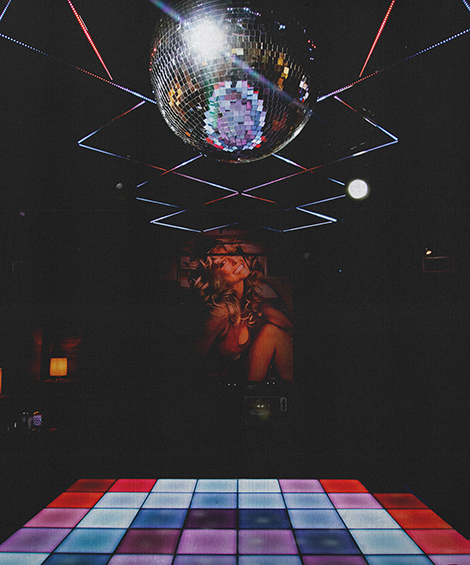 Bring your dancing shoes. Good Night John Boy's dance floor will make you want to break into a disco inferno the minute you step onto the bar's orange carpet. Complete with a disco ball and light up floor panels, you'll feel like you're on the set of Saturday Night Fever in no time. Once you're on the dance floor, prepare to get groovy to a mix of '70s hits combined with some modern tunes. "If it's from the '70s or it sounds like it's from the '70s, we'll play it," Rutter says. "Whether it's Michael Jackson or Dua Lipa, we're making sure every song we play has that '70s sound."
When You Go: Good Night John Boy
167 Front Ave, Cleveland, (216) 990-2300, goodnightcle.com/