More than two years after roasting its first batch of coffee in a garage, Ready Set! Coffee Roasters has finally opened its brick-and-mortar home in Gordon Square.
The small-batch roaster and artisanal coffee bar kicked off on Oct. 11 in the former home of the Dorn School of Expression, a performing arts space. The more than 2,400-square-foot space features a 16-seat coffee lounge on one side and a roastery and private event space, slated for business meetings and book events, on the other.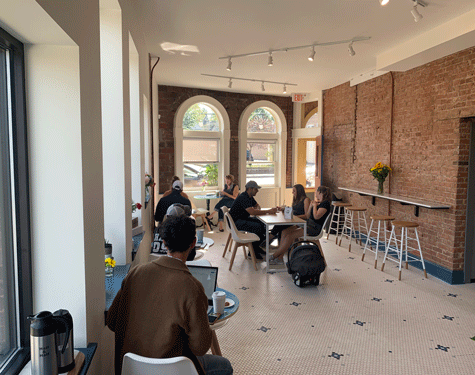 Both the retail operation and the coffee bar focus on specialty blends and single-sourced beans (meaning they come from one producer or region) from more than 10 countries such as Ethiopia, Brazil, Columbia and Bali. The beans are roasted six pounds at a time on the company's San Franciscan roaster. Visitors can enjoy them in numerous styles, including batch brew, filter, espresso, cold brew and made-to-order specialty drinks.
"We want to be a hub where people can come to enjoy coffees from all over the world and different preparations," says Chris. "We're not snobs about coffee, but we have a lot of knowledge about coffee and we want to make it accessible."
The popular Cloudburst ($5) features nitro cold brew or espresso with oat milk, agave and shaved vegan chocolate. We enjoyed the Black Cat Mocha ($5) with espresso, oat milk, chocolate syrup from Cleveland Chocolate Co., vanilla and cocoa powder. The shop also sells baked goods from Mama Bear Bakery and bagged coffee, such as the Amplifire Roaster's Blend ($15) and the Mexico Chiapas ($16).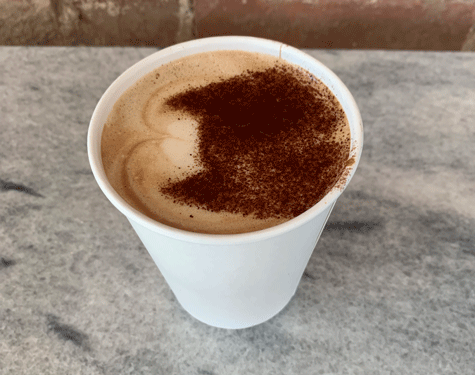 Chris teamed up with his sister Molly Allen and partners Margaret Allen and Jeff Dangremond on the venture in 2018. Molly and Dangremond previously worked together as restaurant designers in Washington, D.C., while Chris is a local musician known for his work with the bands Rosavelt and Boys From County Hell. After Molly and Dangremond moved home, the team jetted off to Florence, Italy, where they studied at and earned certification from the Espresso Academy.
While the dedication to craft and technique remains from the team's time in Florence, a much lighter, American-style product is found at the Gordon Square shop than is popular in Italy.
"It was like learning from the LeBron James of coffee," says Chris. "We really had to study the art of coffee, from the sensory experience to how to brew it to how to roast it."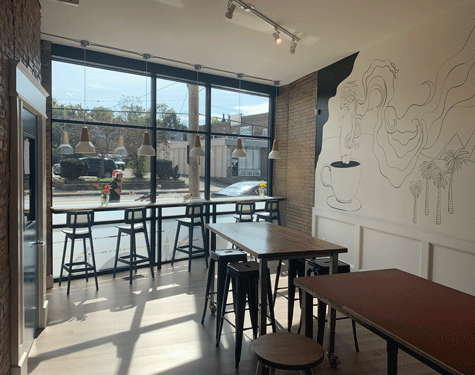 After returning home, the company's first batch was brewed in 2019 from Chris's garage. Ready Set! quickly found success with pop-ups at locations such as Go Buddha in Rocky River and by delivering wholesale beans to clients such as the Rock 'n' Roll Hall of Fame.
In 2020, the team geared up to open a brick-and-mortar, but the pandemic had other plans and forced the small business to focus on e-commerce and push the opening of its new space into 2021. After even more building delays, the dream of a craft coffee hub, made aesthetically pleasing by the in-house design experience, is now finally a reality.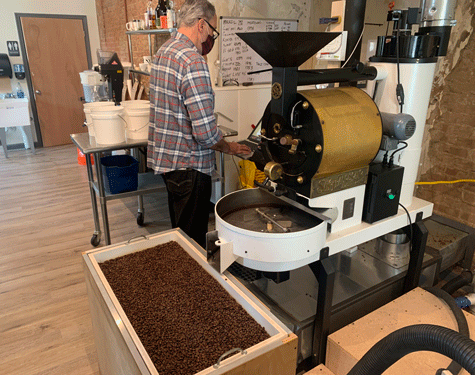 But while the Gordon Square coffee shop just opened, the team already has plans to expand the concept by adding more seating and another coffee bar in the back and begin bottling its cold brew, which it already offers in wholesale kegs.
"Molly and Jeff designed this as a coffee bar with Nitro cold brew on tap and the fun array of our own in-house coffee cocktails that we do," says Chris. "So, it's been really fun to experiment and have people go along on the ride with us."
When You Go: 7306 Detroit Road, Cleveland, 216-736-8601, readysetcoffee.com