After eight long months, Soho Chicken & Whiskey is back in Ohio City, albeit under a different name and concept.
Open today, the nearly 10-year-old friend chicken and Southern food staple is revamping its space as a fast-casual concept called the Chicken Run.
"We're a small place, and we just couldn't wrap our heads around trying to open a full-service restaurant under the current circumstances like we've always done," says owner and executive chef Nolan Konkoski. "Our food and our menu was never built around being to-go. It was built around being plated and served. So we came up with a new menu built around some of the stuff we used to do and some new stuff that we think translates better to a quick comfort concept."
While it'll still offer menu favorites such as its rosemary-infused chicken and waffles ($16) and fried green tomatoes ($11), the new menu features four new fried chicken sandwiches served on egg buns, four new biscuit sandwiches, three salads and eight to-go cocktails. The dining room and bar has been revamped as a service counter, and the restaurant will ride out the pandemic by focusing on casual, to-go fare.
"Our fried chicken is the same, though," says Konkoski. "That's the one thing I can say for certain. We made no change to that."
We talked to Konkoski about everything you need to know about the temporary, 2.0 version of the West 25th Street fried chicken spot.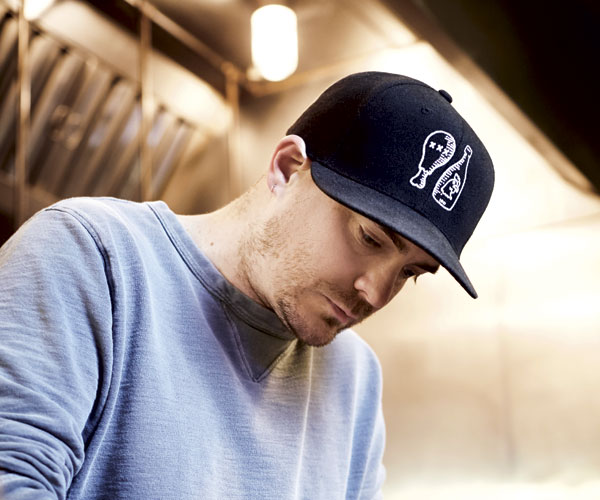 The Food
Ushered in by Popeye's viral marketing success, the fried chicken sandwich craze we wrote about in February is still here, and the Chicken Run menu is now competing for a top spot. Of course, there's the classic Duke's Mayo-topped Louisville ($11.50), but Konkoski is taking things up a notch with options such as the Augusta ($11.50), which is topped with deviled egg salad, capers, queso manchego, grain mustard and more. The Little Havana ($11.50) is a take on a Cubano with country ham, stewed collards and dijonnaise. "We tried to be a little creative and think outside the box from what we used to do, but also maintain the things that are popular that people love," says Konkoski. We're also intrigued by biscuit sandwiches such as the Durham ($11.50), lox, smoked trout remoulade and guacamole served on a buttermilk biscuit, which will be perfect for when the restaurant eventually expands to brunch service. Another silver lining: The Wednesday night ala carte menu is now an everyday thing. "When you think of fast-food fried chicken, that's the first thing: pieces and sides," he says.
The Cocktails
We're big fans of to-go cocktails. With a great reputation for craft cocktails, it's no surprise Chicken Run is, too. While Soho always delivers excellent whiskey drinks (and has been our go-to for Pappy Van Winkle over the years), we're excited for the Little Hug ($10), which features vodka, blackberry shrub, lime and cucumber bitters and tastes like the childhood favorite. "We wanted a crowd-pleasing vodka drink," says Konkoski. "One of our bartenders made this delicious, sweet, bright-purple drink that reminded us all of that juice you'd drink as a child in the little barrels." Now if only Cleveland would loosen up those open container laws.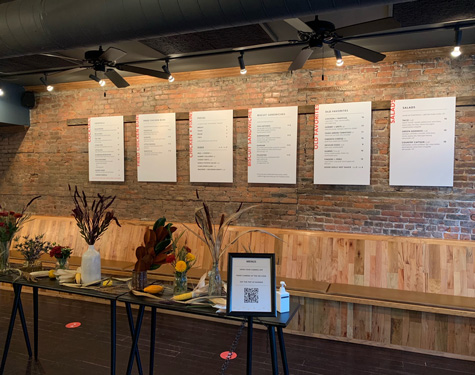 The Concept
While fast-casual is great for the pandemic, we don't want to give up date nights at the classier, original Soho Chicken & Whiskey concept. Hopefully, we won't have to. In fact, Chicken Run has been an idea Konkoski and co-owner Molly Smith have kicked around for years. The plan, Konkoski says, is to test it during the pandemic until it can reopen Soho Chicken & Whisky and expand Chicken Run to its own location. While it's starting as dinner-only, Konkoski hopes to expand to brunch and lunch hours soon. "This is that same idea but fused a little more with what SoHo was than it would be if we did this separately," he says. "We're still SoHo. This is just a sub-brand that we're temporarily putting in place."