You might have seen Jared Champion behind the bar at a few spots along Lakewood's Madison Avenue. Champion has a bartending background from his time at Bottlehouse Brewery & Mead Hall, but he knew he had to take advantage of the opportunity to be a bar owner when Iggy's, a Lakewood staple since the '90s, went for sale. Under previous ownership in the 2010s, Iggy's was known mainly as a popular live music venue. The new Iggy's, which opened under Champion's ownership in early June, hopes to be remembered as an affordable spot with a wide variety of drinks and entertainment offerings. "Lakewood's getting younger," Champion says. "We wanted to have a cheaper bar for younger people to hang out." Here's what you should know before you go.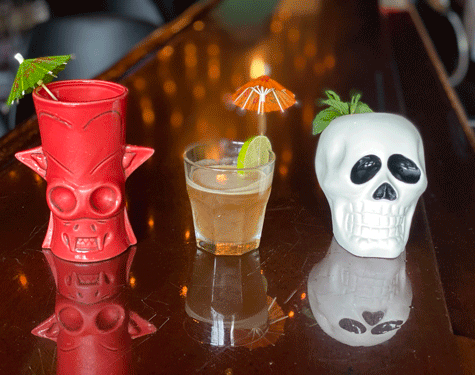 The Madison Avenue bar has an affordable variety of drinks. Iggy's serves drinks only and has a variety of beers and cocktails. One of Champion's favorite cocktails is the Last Word ($12) with Chartreuse. Its "Tiki Tuesday" cocktails have been a hit as well, with the coconut, orange, pineapple and rum combo Painkiller ($10) offered every week alongside a rotating cast of other tropical-themed cocktails, such as the Trinidad Sour ($14) with orgeat, lemon, angostura bitters and rye whiskey. "During the week we'll make you anything you want, as long as we can Google it," Champion says. "On the weekends it's more of a typical dive bar crowd, where we're just slinging drinks [and] pulling levers."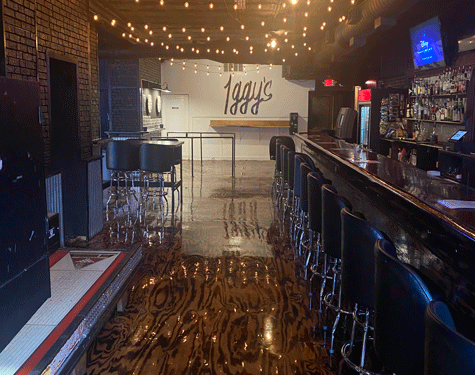 The space has an elevated dive bar atmosphere. Iggy's boasts a friendly environment, with its string lights and pool tables creating a warm and casual ambience. "It's a bar for everybody," Champion says. "We wanted to have a warm and welcoming atmosphere." Champion's refurbishments have cleaned up the space and given it a new, pristine feel while still maintaining the character of the building, like its old billiard tables and sweeping mural of Cleveland. "We love the bones of the bar, we love the pool tables, we love the stage," Champion says, "so we kept it pretty much the same, we just painted it and put a new floor in and put some lights up."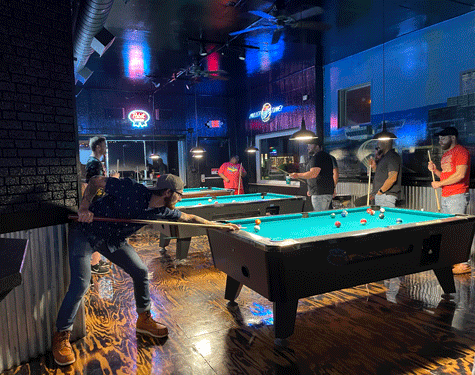 There are many entertainment options. Iggy's shows Formula One races on Sundays and broadcasts many soccer matches as well, including all Columbus Crew games since they are the bar of the Crew's Cleveland fan group, called the Crew Land. In the fall, Champion looks forward to showing football games as well. In addition to the multiple TV screens by the bar, Iggy's large projector is perfect for sports watches. "Come football season, I couldn't be more excited to show Browns' games up here," Champion says. If sports aren't your thing, you can play billiards, darts or bowling. Mark your calendars for free pool every Monday, a tradition carried over from the previous establishment. Although they won't have live music as frequently as their predecessors, Champion hopes to schedule one or two performances each month starting in August or September. "Iggy's has been a live music venue for 30, 40 years, so I definitely want to keep that alive," Champion says.