Haguit Marrero hopes that when Puerto Rican Clevelanders stop in for lunch at Pura Cepa on West 25th Street, they feel like they've been transported home.
"My interest is for people to come back to our roots and tradition," says Marrero, who moved here from Puerto Rico in 2015, "that people here in Cleveland will travel in the mind when they taste my food." Her menu features traditional Boricua dishes, including plantain soup made with her mother's recipe and tripleta, a popular sandwich made with chicken, ham, pork and crispy potato sticks.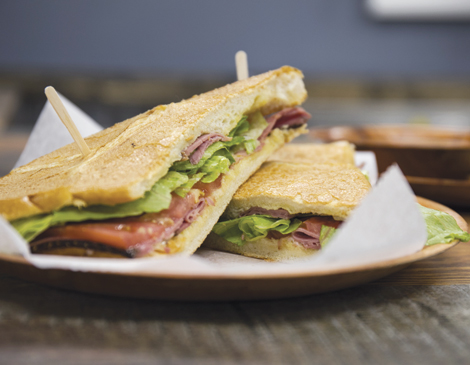 Pura Cepa opened in September inside Las Tienditas del Mercado, a new market and business incubator in the Clark-Fulton neighborhood. The area is home to the largest density of Hispanic residents in the state, with nearly 22,000 Hispanic citizens living on the near West Side alone.
"That is the strength of the neighborhood — the people that are here and the diversity and the culture," says Jenice Contreras, executive director of Cleveland's Hispanic Business Center.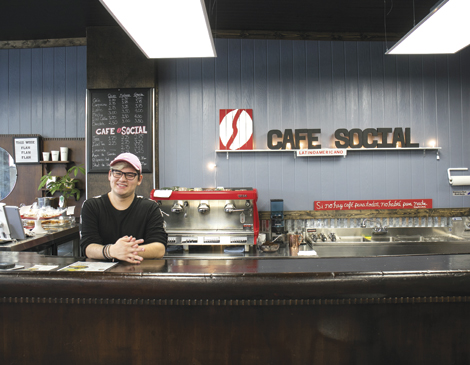 The market occupies the space once filled by Caribe Grocery, owned by the late Cesi Castro, known for his generosity and dedication to the local Hispanic community. After Castro died in 2017, his family closed the store but wanted the building to be used for the good of the neighborhood.
The Hispanic Business Center partnered with them for Las Tienditas del Mercado, which supports business owners with intensive business coaching and six months of free rent. (These businesses may eventually transition to a new location inside El Mercado, a developing project intended to feature even more Latino-owned businesses, with a projected launch date in 2020.)
Las Tienditas del Mercado currently houses Marrero's Pura Cepa restaurant; Cafe Social Latinoamericano, a cafe that serves coffee and house-made Mexican sweets and Ortiz Arts Drafts Design, a printing and embroidery shop. Three more businesses, as yet unannounced, are soon expected to join them inside the building, which offers ample indoor seating and free Wi-Fi.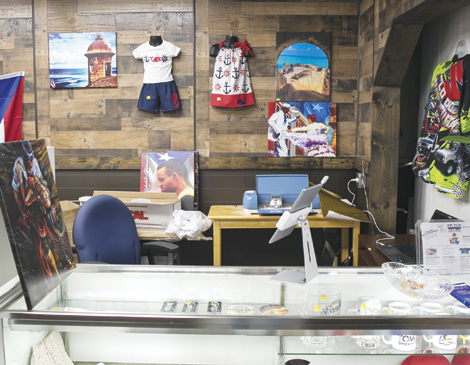 Lalo Rodriguez, whose family owns Cafe Social Latinoamericano, speaks English and Spanish fluently, chatting up customers in whichever language they prefer. "We're creating a space where people can come together," he says, "just for a fun time and a place to relax, where people can learn the language, learn about the culture and meet people."
Las Tienditas is just one step toward rebranding the neighborhood as La Villa Hispana or Hispanic Village, says Contreras. "There should be no doubt where [Cleveland's] Latino community is."