It's the end of an era. Michael Symon's flagship restaurant Lola Bistro, often credited for ushering in a renaissance in Cleveland dining, will close indefinitely due to the financial pressures of COVID-19. The chef will also close the B Spot restaurants in Crocker Park and Strongsville.

"We've had 24 busy, successful years, and we thought that whenever we decided to end it, whenever that was, it would be on our own terms," the James Beard Award-winning chef told Cleveland Scene today. "It wouldn't have been like this."

Long before he was an Iron Chef, Symon opened Lola Bistro as a love letter to Cleveland. When the restaurant appeared in Tremont in 1997, it presented a finesse not yet captured in our city's dining scene, while still paying homage to the city's Old World, meat-and-potato tastes. Decadent dishes such as the famed braised beef cheek pierogies smothered in a mushroom-veal demi-glace proved that three days of preparation were worth every salivating bite.

With an open kitchen and candlelit tables, the corner restaurant on Professor Avenue and Literary Road brought a fresh exuberance to the neighborhood that was matched only by Symon's can-do attitude. And where Symon went, others followed, with Rocco Whalen opening Fahrenheit and Sherman DeLozier opening The South Side (and later bringing in the innovative chef Natasha Pogrebinsky) soon after.

When Symon relocated Lola to East Fourth Street in 2006, he reinvigorated that area, too. Joined by Zack Bruell's Chinato and his protégé Jonathon Sawyer's Greenhouse Tavern, Lola became the epicenter of a budding dining mecca in Cleveland that became synonymous with Symon's legacy. Now, all three restaurants are gone, and East Fourth will never look the same.

But if you ask anyone in town, they'll tell you Symon's Lola Bistro was the spot. It's no accident that the restaurant was a Silver Spoon Award winner almost every year. And while it's sad to see the restaurant close, it's a legacy that will long on Clevelanders' minds, menus and plates for a long time.

"Lola is my love letter," Symon told us in 2016, when Lola was once again named one of Cleveland's best restaurants. "I don't want people to say this is the best restaurant in Cleveland, I want them to come and say this is one of the best dining experiences they've ever had."

Below, we've collected a few of our favorite stories that we've written about Lola Bistro over the years.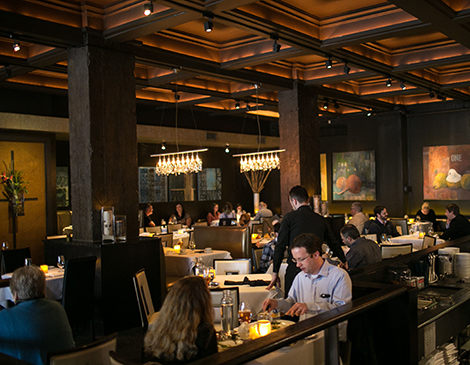 The Lola Moment (2006)
Seduced by an opening more than a year in the making, Michael and Liz Symon's Lola has finally come of age — and Fourth Street has grown up as an entertainment hot spot. In this feature story, famed food writer Michael Ruhlman takes us inside the restaurant's opening night in downtown Cleveland. Read More >>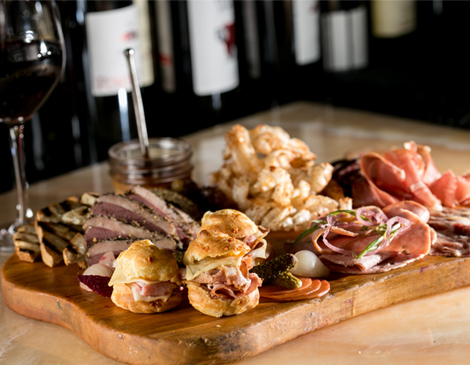 Best Restaurants (2016 & 2019)
The restaurant made frequent appearances in our annual May Best Restaurants package, often highlighting new executive chefs (such as Jacob Micale in 2019) and how the spot continued to evolve over the decades while staying true to itself and to Cleveland. Read More >>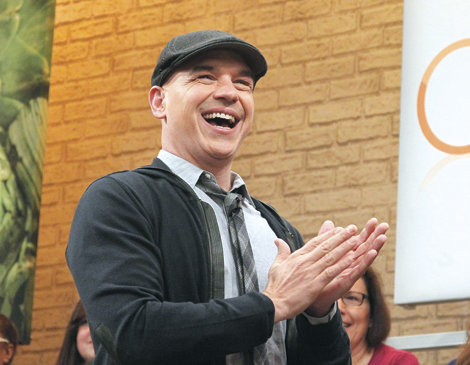 Laugh Track (2015)
It didn't take long to for Symon to reveal that his ambitions went beyond just his flagship restaurant. In this 2015 profile, editor Kim Schneider explored how the chef was taking on the small screen and New York City, while still balancing Lola Bistro. Read More >>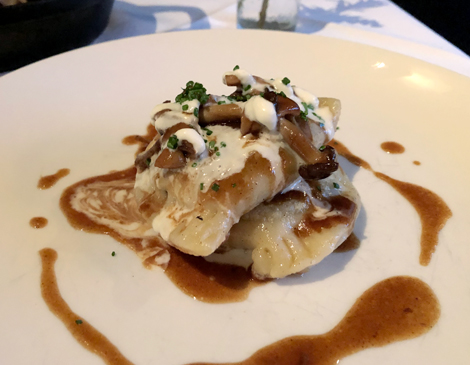 Lola Bistro's Beef Cheek Pierogi
The one thing Clevelanders will likely never forget about Lola Bistro isn't that iconic laugh coming from the kitchen or the sleek downtown location. It's most likely going to be that legendary pierogi. So, of course, when we put together our Pierogi Guide in 2019, the beef cheek-stuffed, mushroom and horseradish-topped dish had to make the list. Read More >>