Chef Victor Conrique says he was born to cook Mexican food.
An immigrant from Jalisco, Mexico, Conrique is hoping to expand Clevelanders' knowledge of Mexican cuisine with Monarca Cantina, an upscale Mexican experience set to open in March in Medina's historic square.
"I am extremely passionate about bringing our culture to the world, and one of the biggest assets about Mexico is their gastronomy and their culture in food creations," says Conrique. "I'm passionate about bringing awareness about that to the world."
The restaurant comes from Juan Bravo, who is also part owner of Blue Habanero in Gordon Square, Tres Potrillos in Medina and Blue Cactus in Franklin, Indiana. Though this is Conrique's first project as executive chef, he has contributed to the menus at Blue Habanero and Blue Cactus. The 30-year-old is a graduate of the gastronomy program at Univa en La Piedad in Michoacan, Mexico, where he developed the concept for this restaurant.
"We've had so much success with the items he's developed for Blue Habanero and Blue Cactus, but now this is all his own project," says Bravo. "We believe in him."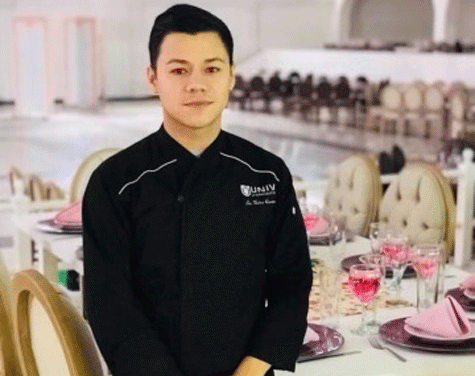 The 120-seat, 4,491-square-foot space with a party room replaces Amuse Euro Bistro, a lunch and dinner spot which closed in August. While some of the dishes may be familiar to fans of Blue Habanero, the menu is all Conrique's and designed to represent the most popular dishes from each region of Mexico, including a Michoacan bean-based soup, a Pueblan chili relleno (stuffed chili peppers) and a Jalisco torta (a Mexican-style sandwich). Conrique hopes spices, chiles, seeds and other fresh ingredients imported from Mexico will set these dishes apart. Tacos, margaritas, tequila, Mexican beer and a Sunday brunch will also be available.
"If you've ever been to Mexico, this will be like going into a local, authentic restaurant that has items from all the different areas of Mexico," says real estate agent and friend Maria Dumitru-Brito. "I'm not talking about all-inclusive resort food or a dollar taco. This will show that Mexican cuisine is very diverse, and it will be an extraordinary, upscale experience where you can feel like you're in Mexico."
The name Monarca Cantina comes from the monarch butterfly, which makes its long migration journey from Canada to Michoacan.
"These beautiful butterflies served as our inspiration because chef Conrique has also made a long journey, and now it's time for him to fly with his own wings," says Dumitru-Brito.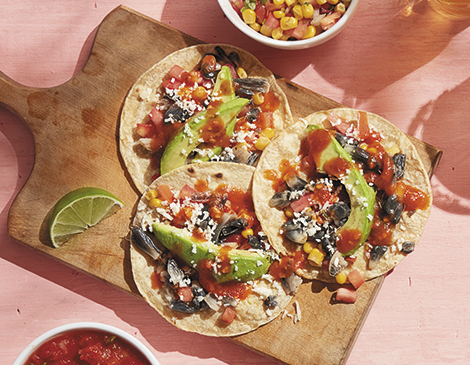 Instead of planting another flag in Cleveland, the group chose Medina Square due to its historic district and large area population.
"Medina has a lot of arts and cultural activities and a lot of entertainment and activities for children," Dumitru-Brito says. "We were looking for an area with fantastic establishments that does not have this type of restaurant."
Conrique hopes the space will be an educational and transformative experience for foodies and families alike.
"I believe food brings families together," he says.