Walking into the former XO Prime Steaks location is a breeze. Gone are the decadent chandeliers and boutique-style elaborate private dining rooms. Lola and Luca Sema have torn down the walls and opened up the space, exposing the 1856 building's original wooden beams and brick walls for an open dining concept that will soon be the home for their forthcoming third restaurant, Acqua di Luca.
"We like the open concept," says Lola. "It's a historical building, so we're trying to leave some of the history, but an open concept makes it less stuffy."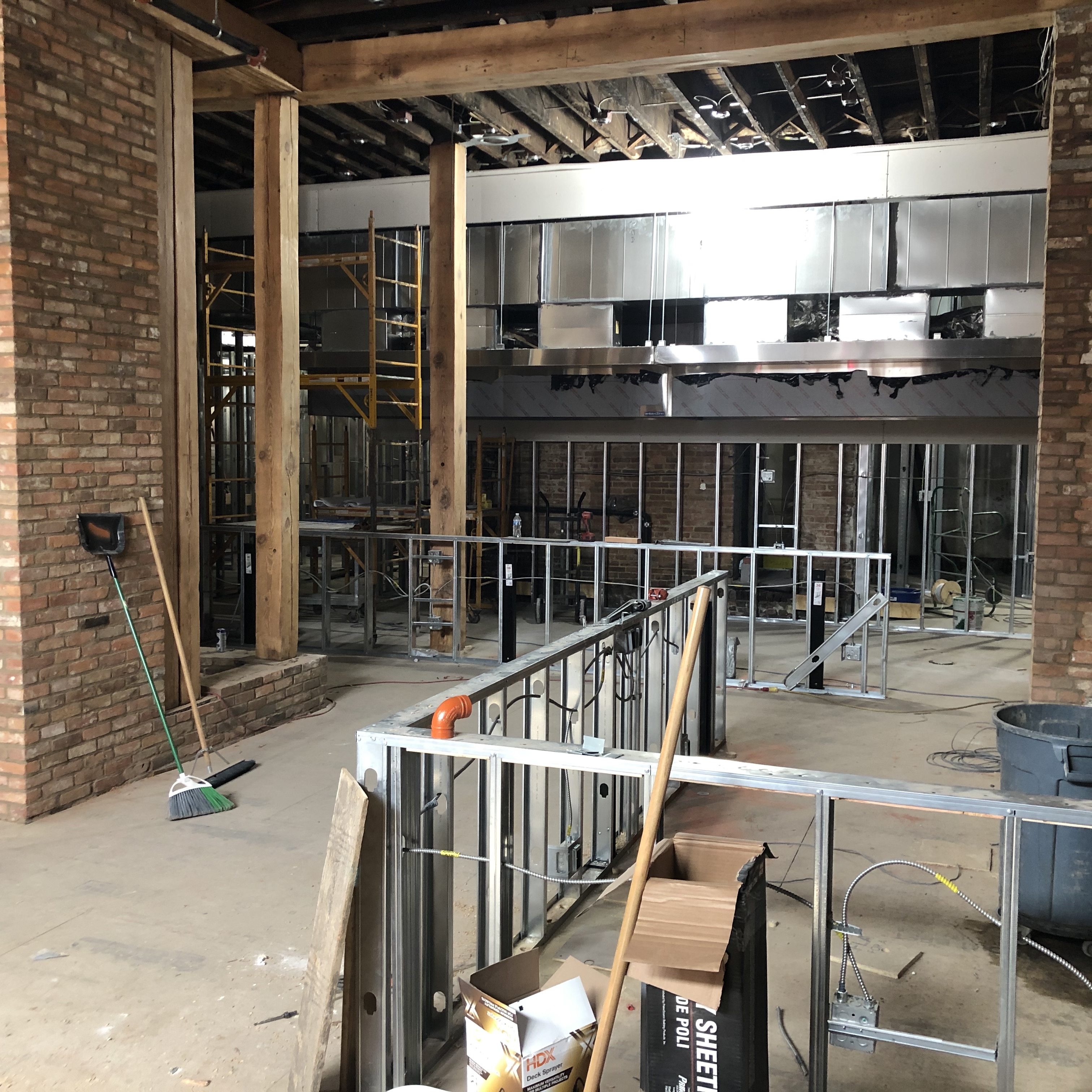 Walking into the new entrance of Acqua di Luca, guests will be greeted with a view of an open kitchen, wherein Luca and crew will cook up a slew of Italian seafood dishes inspired by recipes they've known since their time as teenagers in Albania and Italy.
"It's going to be completely different," says Luca. "It'll be totally separate from our other locations."
In September, the Semas swept up XO Prime Steaks after it's sudden closing during the pandemic. But the opportunity had long been a goal of Luca's as he's been dreaming up ideas for a seafood-heavy menu for two years now. He's already working on sourcing a variety of fish including branzino, trout and more. In addition to pastas and salads, a daily selection of fresh oysters and a variety of specialty pizzas will also be available, as well as seasonal specials such as a roast osso buco.
"Seafood has been my favorite thing to do since the beginning," says Luca.
The 90-seat restaurant is set to tentatively open in mid-May, and the Semas are most excited about an enclosed outdoor patio with 60 seats situated along West Sixth. A set of retractable NanaWalls near the old XO entrance will separate the patio from the open dining room, effectively creating a seamless, relaxing environment for inside and outside diners.
"It's hard to come up with a vision in a place like this," says Lola. "But you work with what you have."