It's weird to love something so much but not be able to describe exactly what we love about it. We tell our friends — or really anyone who will listen — to the point of annoyance that they need to try the Plum Cafe & Kitchen in Ohio City.
"What kind of place is it?" they ask. "Just really awesome food," we reply as we list the amazingly unusual dishes — creamed spelt with spruce tips, crispy chicken feet, smoked fish dip with a raw quail egg yolk — that we've consumed there since it opened last May.
While this year's best new restaurant winner doesn't easily slide into a single cuisine type, the freedom co-chefs Brett Sawyer and Jordan Kirk have to explore ingredients, ideas, techniques and whims makes eating here feel like part adventure and part secret society — especially with a menu that changes almost weekly.
Is it seasonal? Is it new American? Is it eclectic?
"We don't fit neatly into anybody's category," says Sawyer. "When people want to know what kind of restaurant we are, I can't say, 'Oh, we do burgers and fried chicken.' It's harder to explain what we do because we don't really have any boundaries."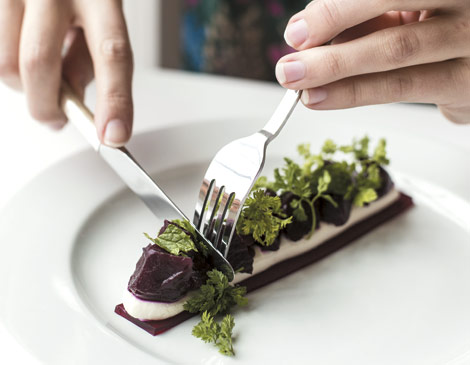 The menu, though dotted with a few wacky and rare ingredients, feels relaxed. It pairs well with the low-key space and chill staff who let you stroll in for happy hour in jeans and T-shirt and order a Budweiser without feeling like a jerk. White subway tiles, a wall in bright yellow and green floral wallpaper and a pinball game keep the energy light and upbeat. It's a recipe for Clevelanders to let down their guard and maybe take a risk or two.
"If they're comfortable in the restaurant, then they'll be a little more comfortable eating something they may not have tried before, like chicken hearts," says Sawyer.
It might be easiest to define Plum as a seasonal restaurant. Sure, other spots work with local farms and vendors to incorporate fresh vegetables, fruits, grains and meat into their menus, but Sawyer and Kirk have foraged a passion for working with ingredients only when they are truly in season.
So sometimes a dish such as the Wholesome Valley cream panna cotta with peas, cilantro, shallots and mustard green flowers might only be around for the few weeks when they can get quality peas from one of its local vendors such as Red Basket Farm in Kinsman.
"I think we change our menu more than anybody does in the city," says Sawyer.
The duo has working relationships with about six farmers and vendors such as Fallen Apple Farm in Ashland, Rittman Orchards in Doylestown and Ohio City Farm.
"The food is built around the product," says Kirk. "It's the point of inspiration, where it starts and where it ends."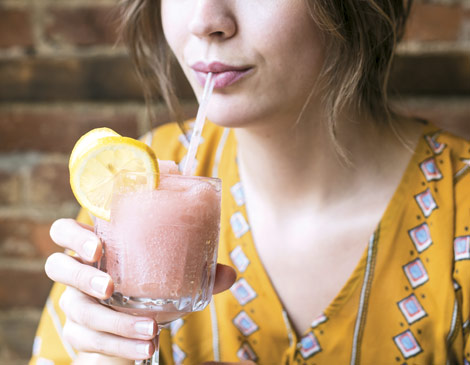 Take the kale shoots ($9). Red Basket Farm supplies the tender tops of kale that most people aren't used to eating. So Kirk created a dish centered on the ingredient by sauteing them with a little bit of lemon juice and Benton's country ham. It's garnished with a charred bread mayonnaise (another of Kirk's wild, yet addictive inventions).
"As soon as they're gone, that's it," says Kirk of using the kale shoots. "There's not even a question of trying to shoehorn a different ingredient in there. It starts and ends with that."
The pace, planning and execution it takes to keep creating, changing and modifying dishes to accommodate what's available can be grueling. And it doesn't always end in success.
"The creative process — there's no way to really describe it," says Sawyer. "It's a lot of back and forth, it's a lot of failure."
"Mostly failure," concurs Kirk. "Dishearteningly so, at times."
"We really hate to make something bad," admits Sawyer. "It ruins your day. You have this idea of what something's going to be. Then it hits your plate, and it tastes like shit. And you're like, That's it. I'm done with this. I can't cook."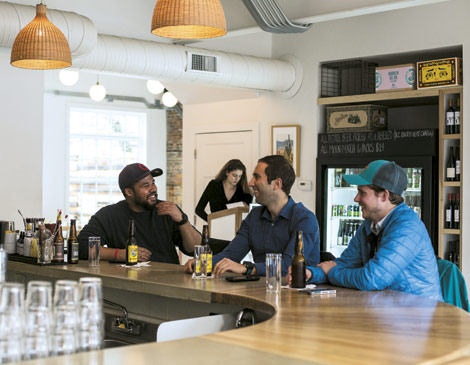 Fortunately for Cleveland foodies, there's more successes than failures at Plum. Ideas float between the chefs like a stream of consciousness: crab parfait with apples, a crispy egg dish that's a play on deviled eggs and pickled green mulberries.
"Maybe it's more effort, but it's the only way to put the best stuff on the plate and be proud," says Kirk. "Personally, that's the only f---ing reason I'm in this. It's not for the money."
So however you choose to define, describe or explain what Plum is doing — all we can say is go there, sit down and give it a try. If you're not going to listen to us, listen to Sawyer.
"I want to come in and have fun cooking," he says. "When it stops being fun, what am I doing it for?"