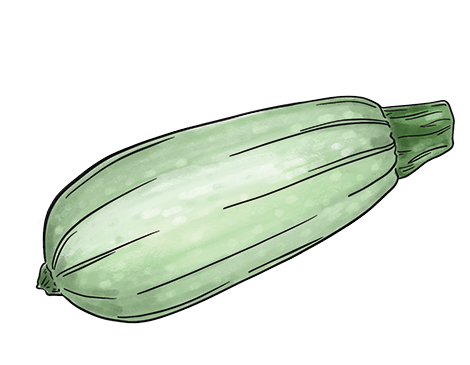 1. Cousa
Cousas taste similar to green zucchini, but are much shorter with a round bulb. Their width makes for perfect veggie boats. Cut them in half lengthwise, core them and combine the flesh with chopped onions, golden raisins and rice. Put the mixture back into the cousa rind and bake.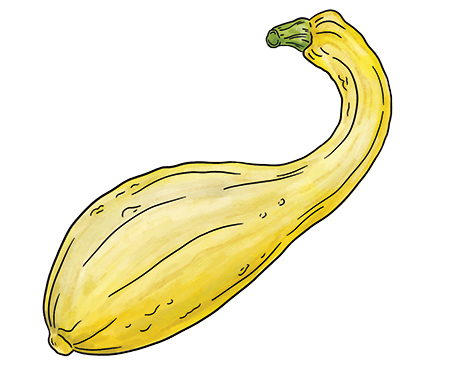 2. Crookneck
These bright yellow squash have a long, curved neck to top off their round bottom. The skin may be smooth or bumpy and the flesh is white and fairly bland. The more mature the crookneck, the larger the seeds, so these are best eaten when young and small. Their mellow flavor makes them ideal for stir fries and curries.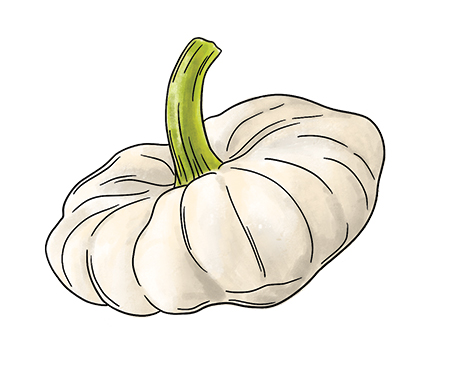 3. Pattypan
These are often used as tabletop decor thanks to their relatively tough skin, but these scalloped squashes have a nice, nutty flavor. Since they hold their shape, they're ideal for slow-cooking dishes such as chili. For a fast snack, split them in half, rub them with oil, and cook them on the grill.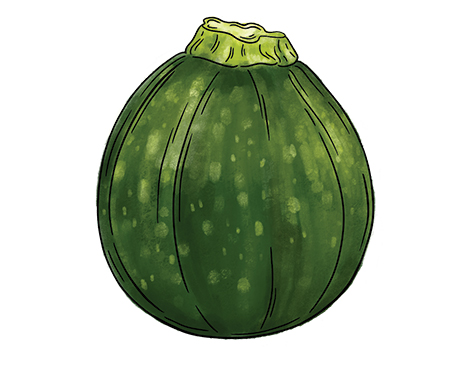 4. Round Zucchini
We'd rather call it by its other name — eight ball zucchini — because this clever little veggie is ideal for cueing up appetizers or sides that put a spin on classics such as stuffed peppers. Cut off the top of this smaller squash and scoop out the center, then stuff with the chopped zucchini, ground meat, breadcrumbs and bake.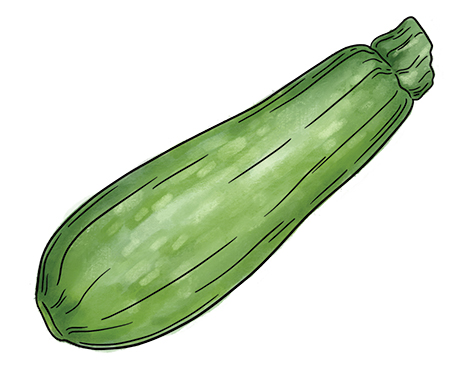 5. Tatuma
This Mexican variety of squash is also known as Calabacita, which is Spanish for "small squash." These are either yellow or green and taste similar to cousas and zucchini. The skin is thin and the seeds are small, making tatumas good for slicing very thin in place of lasagna noodles for a gluten-free, low-carb summer entree.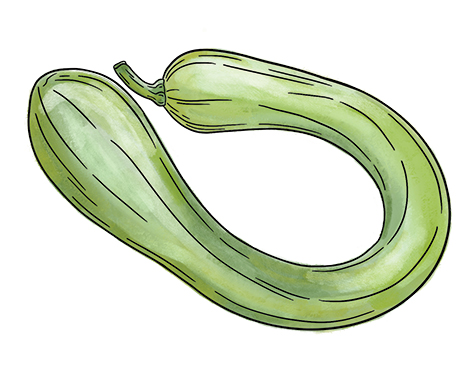 6. Tromboncino
These giants are shaped like trombones and can grow around as two to three feet long when harvested in the fall. But they're more tender when they're less than a foot long. The flesh is sweet and the necks are seedless, so they're perfect for slicing and dipping in hummus.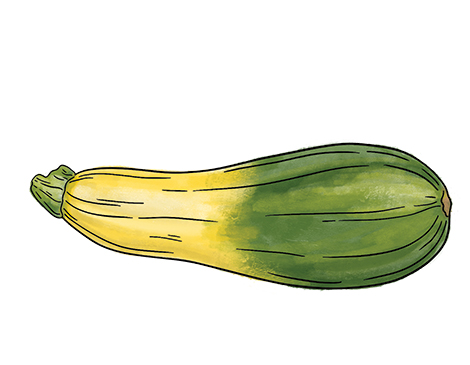 7. Zephyr
Mostly yellow with a light green bottom half, this variety is a hybrid of two squashes: yellow crookneck and an acorn-delicata combo. Slice a zephyr coin-style and pickle it; the range of colors looks pretty in the jar and the already-sweet flesh combines well with a refreshing brine.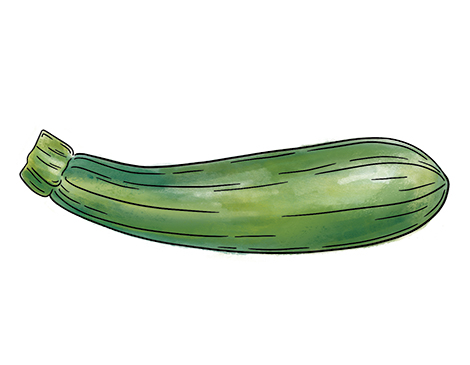 8. Zuchini
The granddaddy of summer squash, zucchini may be yellow or green and are long and thin. They're firm and subtly sweet, making them a perfect summer side dish. Just slice, steam and serve with a drizzle of olive oil and salt and pepper.


Three Recipes To Try:

Appetizer: Tatuma Oven-Baked Fries
Preheat oven to 500 degrees.
Cut 2 medium Tatuma squash into 1/4-inch wide, 3-inch long sticks. Grease baking sheet or cookie sheet with olive oil.
Place cut Tatuma on sheet.
Combine 1 tablespoon dried oregano, 1 tablespoon ground cumin and 1 tablespoon paprika and sprinkle over fries.
Bake for 15 to 20 minutes and serve with 1 cup of chili sauce or Sriracha for dipping.

Main Dish: Ikarian Greek Potato & Zucchini Bake
Preheat oven to 400 degrees.
Spread 2 pounds of peeled and thinly sliced potatoes, 4 large thinly sliced zucchini and 4 small thinly sliced red onions in a 9x13 lasagna pan.
Cover with 6 pureed ripe tomatoes, 1/2 cup olive oil, 2 tablespoons chopped parsley and season with salt and pepper to taste.
Mix everything well so it cooks evenly.
Bake in oven for an hour and then mix again.
Cook another 30 minutes or until tender and moisture has evaporated.
Cool slightly before serving with fresh rustic bread and olive oil and sea salt for dipping.

Dessert: Winter Tromboncino Squash Pie
Preheat oven to 425 degrees.
Thoroughly combine 2 eggs, 1/2 cup coconut sugar, 2 cups cooked & pureed Tromboncino squash, 1-1/2 cups cream, 1 teaspoon cinnamon, 1/2 teaspoon sea salt, 1/2 teaspoon powdered ginger and 1/8 teaspoon ground cloves.
Pour into prepared pie crust.
Bake for 15 minutes, then lower temperature to 350 degrees and bake for 45 more minutes.
Cool before serving and top with whipped cream.