On March 9, while COVID-19 was making headlines, University Hospitals admitted the first three cases in Ohio. But since January, UH and Northeast Ohio hospitals, including MetroHealth System and the Cleveland Clinic, had been preparing for the worst-case scenario.
Hospitals moved into disaster-planning mode well before most of us realized the viral pandemic was going to change life as we know it. UH developed surge plans for 300% capacity, which would increase the main campus' 1,700 beds to 5,100. Cleveland Clinic transitioned the Health Education Campus, a shared space with Case Western Reserve University, into the temporary Hope Hospital. At MetroHealth, similar preparations to mobilize beds for COVID-19 patients took place while the system also focused on transferring internal medicine and behavioral health appointments to phone or video calls.
A surge never happened here. But as the pandemic's positive cases swell, hospitals are prepared for what's next.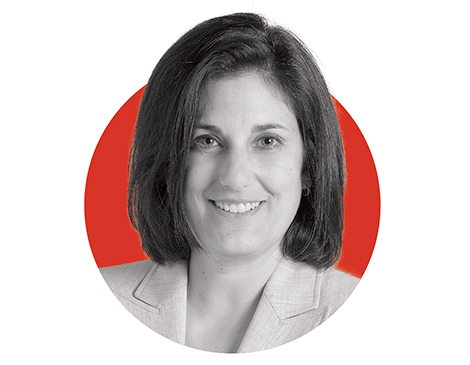 Dr. Rita Pappas
As medical director of hospital operations at the Cleveland Clinic, Pappas was part of the team that began planning and preparing for COVID-19. Pappas, who is also a staff pediatrician, talks about what those preparations, including setting up the temporary Hope Hospital, were like.
In the worst-case scenario, based on our predictions, we would need an additional 1,000 beds. We decided to turn the Health Education Campus into a dedicated COVID-19 hospital, and I leaned on our research team to do a quick data analysis of the hundred patients with COVID-19 we had already cared for. We needed 3 liters of oxygen per patient, which meant 3,000 liters.
Tradespeople in teams of 100 per shift worked around the clock to install partitions, patient beds, lighting, medical monitoring equipment and tubing to carry oxygen to the beds. They set up a temporary ambulance bay, Wi-Fi and communications technology.
We never had to use Hope Hospital, and that is a good thing. I felt empowered that I had the tools and resources as a health care provider to make sure we could care for others. As a widow and a mother, I was able to show my children that when you are faced with adversity, you stand up and participate in creating the solution.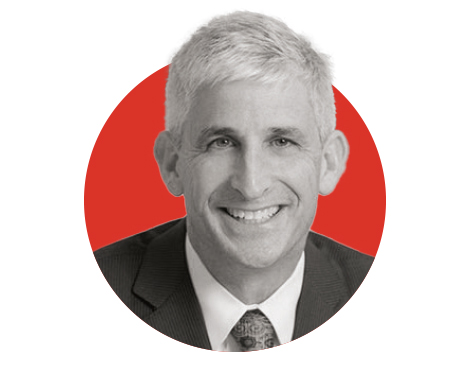 Dr. Daniel Simon
While UH's main campus only hit 55% capacity, Simon, chief clinical and scientific officer and president for the hospital, says the preparation let them focus on research and good communication.
A supply chain was working 24/7 across multiple continents to acquire PPE, and we went from 60 days of PPE on hand with an uncertain surge potential to now over 500 days on hand.
We were the first U.S. site to be approved for the remdesivir trial, showing our agility to take on a clinical protocol, get it through approval and within 72 hours start enrolling patients.
When things were chaotic and evolving, and recommendations from the CDC were changing every 48 hours, we were honest and transparent. So, it was believable. Communication was a team effort — but I ended up being the spokesperson, and we realized it was important for people to have a consistent, reliable voice. Also, with about 4,500 people who were nonessential personnel working from home, communication was important to keep them in touch.
One of the most rewarding aspects is seeing emerging leaders step up to navigate the COVID-19 response and recovery with incredible resiliency, agility and collaboration.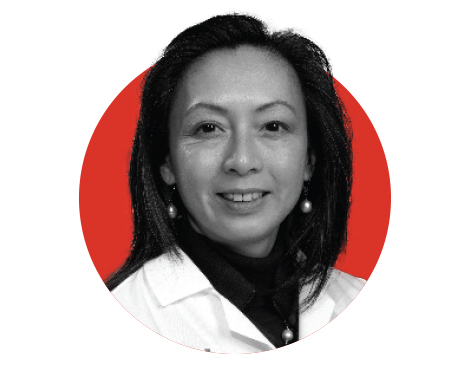 Dr. Kathryn Teng
MetroHealth System also took action to increase the number of beds for COVID-19 patients. But as executive director of adult health and wellness, Teng also spearheaded an initiative to convert in-person visits to telehealth appointments in an effort to stop the virus' spread.
There wasn't a precedent for this, and we were working on the fly — and that was also the most rewarding aspect because we were making decisions in real time, adjusting as we went along, and it built a very nice cohesion among our team. We really bonded over this experience.
First, we asked our doctors to preview their schedules a week in advance and give a color code to each patient so we would know if an in-person visit was necessary, if the patient could meet by phone or be rescheduled. Then, we developed robo-messaging and other modalities to reach out to patients to let them know we'd be converting their visit. It was a continuous improvement effort during those first few weeks.
As a primary care leader, we were already trying to move toward telehealth and this concept of redesigning health care to be more efficient, patient-centric and accessible, and the pandemic has pushed us forward in a positive way. That's the silver lining — we are in a better place as a hospital system.
Click here to search the full list of Cleveland's 962 top physicians in 69 specialties.
Click here to read more from our special report on how local hospitals are responding to the COVID-19 pandemic.