When the pandemic hit in March, the Cleveland Clinic had to rapidly pivot to using telehealth for more of its services than ever before, skyrocketing from around 2% of visits to 60% in only a few weeks. The forward-thinking hospital system already had a framework for virtual health, so when the first case of COVID-19 was found in Ohio, Dr. Steven Shook, lead for virtual health, was ready with a newly trained team and a robust virtual system in place. He talks to us about how telehealth works and why it's an important tool in maintaining your health care.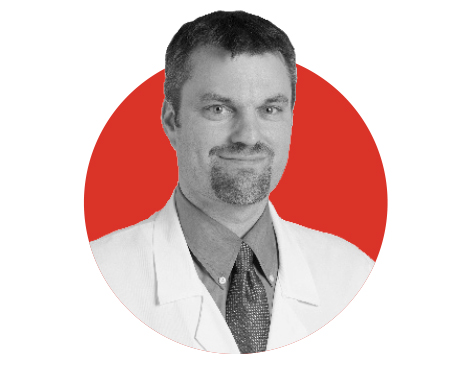 Q: What types of things should you use telehealth for?
A: If someone has chest pain or stroke-like symptoms, they need to go immediately to an emergency department. But for somebody with an urgent care case like mild headache or runny nose, we have a lot of experience with providing virtual care in that space.
Q: What about more routine visits or checkups?
A: Scheduled virtual visits rapidly grew during the pandemic. We have the ability for patients to connect with their providers, both synchronously, meaning through a video encounter or through remote patient monitoring, or asynchronously where you can send in a request to renew a prescription on our online portal. You'll know that that's been taken care of because you'll get a ping through a secure messaging system. Our vision is to make getting your health care as easy as booking a flight.
Q: Why is it important to not delay care?
A: It's probably most important to think about how we do our chronic disease management. So patients who have high blood pressure, diabetes or any number of chronic diseases benefit from a regular touch point with a health care provider. Maintaining those touch points are critical in order to prevent larger problems down the road.
Click here to search the full list of Cleveland's 962 top physicians in 69 specialties.

Click here to read more from our special report on how local hospitals are responding to the COVID-19 pandemic.