Women's History Month may be over, but these women refuse to take the memo.

On May 20, Harness Collective, the female-owned and operated commercial real estate development firm co-founded by Anne Hartnett and Andria Loczi, commences its grand opening festivities. The subject of the group's celebration is its ambitious inaugural venture, the re-opening of Cleveland's historic Vitrolite Building located at 2906 Church Ave.

This is no ordinary redesign job but a multifaceted production set to usher seven new retail operators into Ohio City's Hingetown neighborhood. Among those businesses, Harness's own indoor cycling and movement center, Harness Cycle, as well as an emerging cohort of like-minded female and minority-owned businesses. In short, the duo has prepared a destination for patrons to not only exercise but also eat, socialize and learn.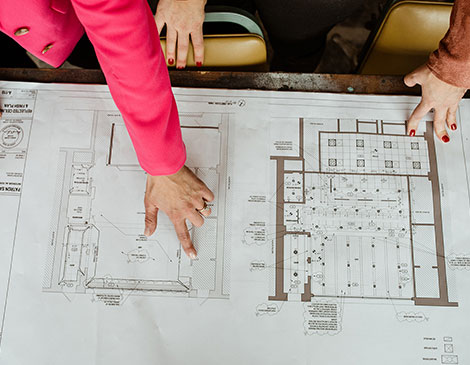 (Photo Courtesy of Michael Carrigan, The Vitrolite)
"For the past 10 years we've seen Harness Cycle become a neighborhood anchor in this community," says Hartnett. "In developing The Vitrolite project, we've created an extension of this same culture, now serving all ages and a variety of services beyond just movement. It's an honor for Harness Collective to guide in the continued growth and impactful development of the Ohio City neighborhood."

Originally built in 1926 as a showroom for the Vitrolite Glass Co., the 18,000-square foot structure, listed on the National Register of Historic Places, was renovated with one absolute in mind: to honor the history of the space, while allowing for a bold, modern direction. Updated design highlights include the creation of three new entrances with free flow access, the addition of an overhead glazed garage door, all-gender restrooms and a lactation room. The building's original flooring and glass tiles have been restored, while the beloved Detroit Avenue terra cotta facade has been rehabilitated.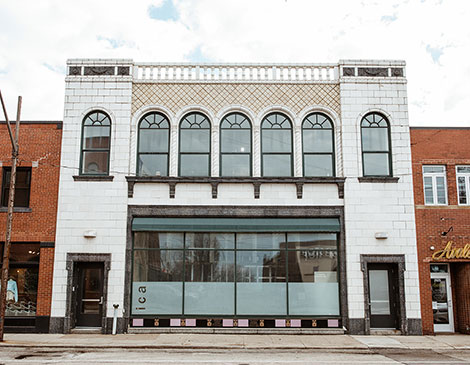 (Photo Courtesy of Michael Carrigan, The Vitrolite)
The brands planning to call the new Vitrolite Building home include:

Harness Cycle: Harness Collective's beat driven, feeling based studio that incorporates sweat, strength and recovery. Founded in 2013, Harness is a neighborhood anchor paving the way for other movement brands and brick-and-mortar storefronts.

Soul Yoga: Founded by Cleveland-native Ylonda Rosenthal-Greene, this vinyasa yoga studio and meditation space empowers personal growth. Experience inclusive wellness-centered yoga classes, training, workshops and events.

Patron Saint: An all day café + aperitivo bar created by Cleveland-native Marie Artale. Be prepared for their Italian-inspired bar that doubles as a morning espresso hub and an afternoon and evening hotspot serving aperitivo-style menu of spritz cocktails and natural wine.

An Event & Collaboration Space: A multipurpose space for coworking, community programming and private corporate event rentals. Also home to Brick+Mortar, a business accelerator program targeted at merchants and makers in want of a physical destination. Set to open the summer of 2023.

So Fun Studio: With artists in residence Erin Guido & JP Costello, this experiential learning spot for youths fosters growth through art, music and movement. Set to open the summer of 2023.

Wellness Spa: A wellness spa lounge set to open in 2024.

Film + Recording Studio: A production space for digital content, music recording and podcast creation set to open in 2025.
By the firm's estimate, the new building's impact on the Hingetown neighborhood includes more than 70 jobs (over 30 of which will be full-time) and a payroll totaling more than 1 million dollars.
"This project is part of a bigger vision to not only provide an inclusive space for communities to connect, but also to provide women and minority-led business owners a path to equity and ownership in the locations they help build," notes Hartnett.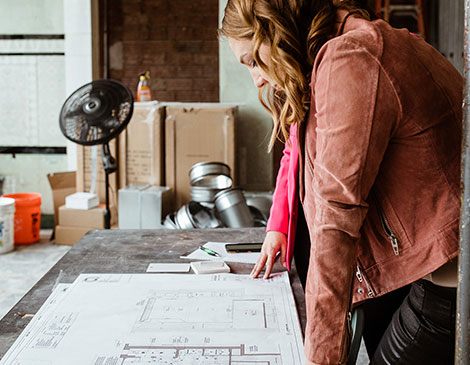 (Photo Courtesy of Michael Carrigan, The Vitrolite)

A formal ribbon cutting ceremony for The Vitrolite is being held on May 17 with the grand opening celebrations to be held starting May 20.
More info: thevitrolite.com, harnesscollective.com
Get ahead of the weekend by signing up for our free weekly "In the CLE" newsletter — your guide to fun throughout The Land. Click here to subscribe.