LeBron James knows what it's like to struggle. The Akron native and NBA superstar has often talked about the challenges of growing up in Akron with a single mother. Those childhood years inspired James to partner with Akron Public Schools on the I Promise School, designed to provide academics as well as social and emotional support to at-risk students in 2018.
Earlier this year, the LeBron James Family Foundation added another layer of services when it opened the I Promise Village, an apartment building donated by Graduate Hotels that serves as transitional housing for families. It's an effort to help I Promise students and their families, many who don't always have a safe place to sleep each night.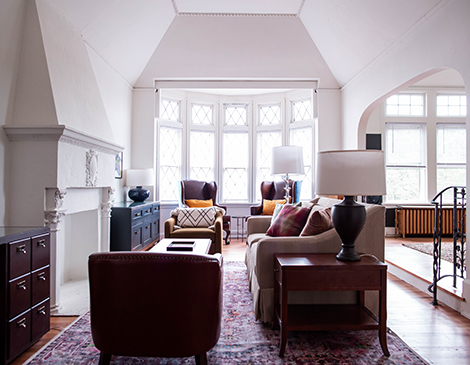 With a total of 20 units — two reserved for emergencies and another two reserved for staff — the I Promise Village houses 16 families on an as-needed basis. "Someone may be there two weeks, someone may be there two months, someone may be there two years," says Michele Campbell, the foundation's executive director. "It just depends on where that individual family unit is and what challenges we are working through."
Staying in the I Promise Village requires families to work with the foundation to develop a plan for finding long-term housing and gaining independence. Families also have to agree to the village's drug-free and alcohol-free policies.
While the I Promise School has already seen students excelling in the classroom, with 90% of its students meeting or exceeding its growth goals in reading and math in the 2018-2019 school year, Campbell and her team quickly realized that housing was a major need.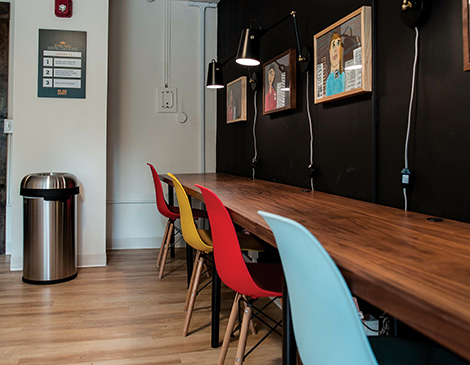 "Initially when we opened the school, in the strategic visions, there was not transitional housing," she says. "We did a lot of listening, and then a whole lot of responding."
In addition to the amenities such as new furniture, linens and towels, the I Promise Village has set up an atmosphere for kids and families to thrive. They designed an outdoor and indoor play space. There's a garden for the families to work on. There's a community family room for playing games and watching movies. A freezer is stacked with a constant supply of ice cream. A garage space was also converted into an art room.
"LeBron loves art," Campbell says. "In high school, he drew a lot and he loves that creative outlet of art. Everything we do is authentic to him, his mother and his family."