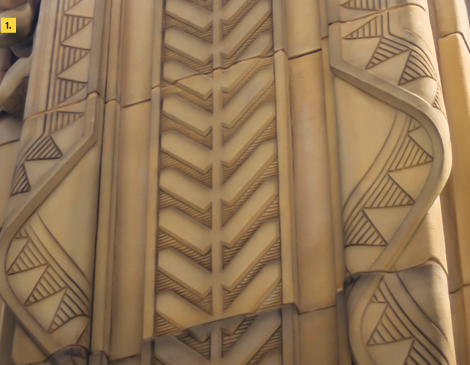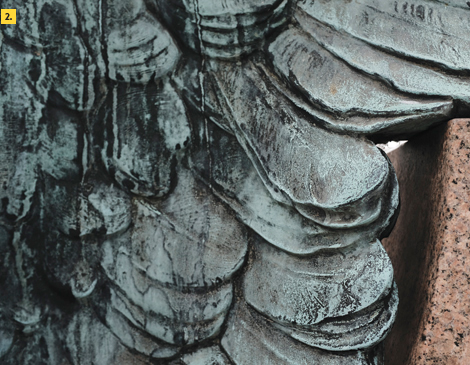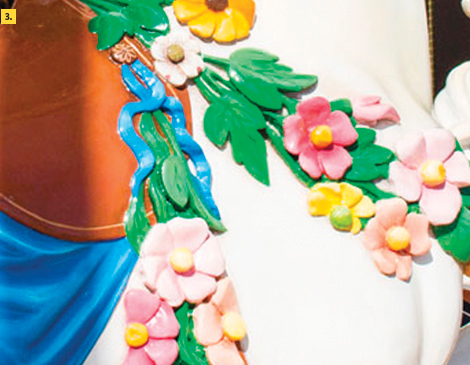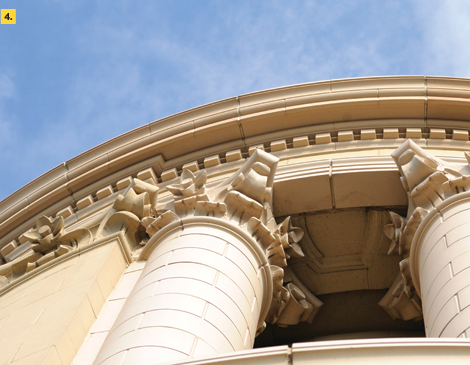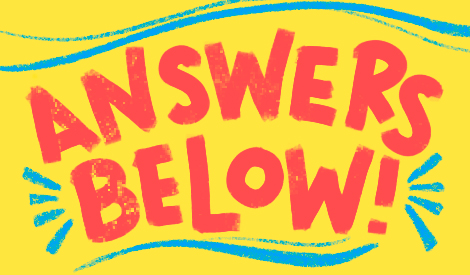 Answer Key: 1. Guardians of Traffic. Designed by Cleveland architect Frank Walker and sculpted by New York's Henry Hering alongside local stonemasons, these eight 43-foot-tall statues, which tower over the Lorain-Carnegie Bridge, were carved from local Berea sandstone.

2. The Haserot Angel. Located in Lake View Cemetery, this angelic monument guards the resting place of Cleveland grocer Francis Haserot and his family. Officially named the Angel of Death Victorious, the statue appears to weep black tears, an effect caused by the aging bronze combined with exposure to Cleveland's industrial landscape.

3. Euclid Beach Park Grand Carousel. The Western Reserve Historical Society now houses the carousel, which features 54 of the 58 original majestic handcarved and handpainted wooden horses from when it debuted in 1910.

4. Terminal Tower. As Cleveland's most recognizable landmark, this 52-story multiuse urban complex has had several transformations over the years — first, as the Cleveland Union Terminal which accepted its first train in 1929; then as a towering, three-floor shopping center in 1990.

Let's see how you did. Click here to check the results.

Scroll all 18 How CLE Are You? quizzes here.