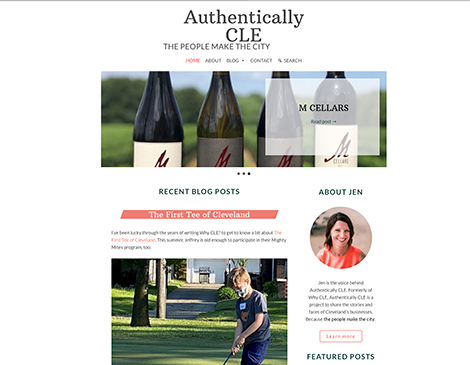 Authentically CLE | authenticallycle.com
As longtime Why CLE? blogger, Jen Gardner has earned her stripes as a devout Clevangelist. For the last nine years, she has taken her loyal following on a whirlwind tour of local events and great eats. But amidst the quiet of the pandemic, Gardner realized she was ready to start highlighting people rather than places. The new site shares the stories of Clevelanders driving local businesses and nonprofits, such as Clark Pope of Pope's Kitchen. "I've been so fortunate to partner with businesses I really respect," says Gardner. "Now I'm ready to maintain those connections and talk about them in a different way."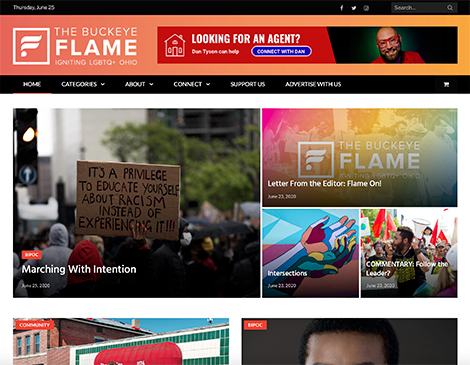 The Buckeye Flame | thebuckeyeflame.com
As Ken Schneck knows, the stories of Ohio's LGBTQ-plus communities often go untold. So when Prizm, the only statewide LGBTQ-plus-focused publication, shuttered in March, he wanted to fill the gap. Launched in June, The Buckeye Flame is a digital outlet dedicated to telling those stories. Schneck, a Cleveland Magazine contributor who was Prizm's editor, is its executive editor. Guided by a board of 11 activists and journalists (such as Rachel Dissell and BJ Colangelo), The Buckeye Flame amplifies LGBTQ-plus voices and issues around Ohio. "In a time when we can't physically gather for Pride events, we need these stories to keep us united and connected in our fight for equality and community in a state that struggles with both," says Schneck.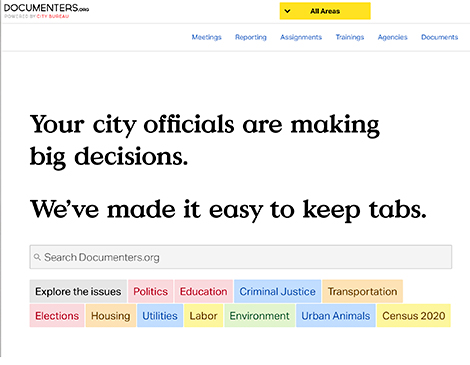 Documenters | documenters.org
When Lila Mills worked for The Plain Dealer in the early 2000s, there was no shortage of reporters to cover local politics. Times have changed, but a new initiative is making sure that Clevelanders stay politically plugged in. Based on a successful civic journalism model already enacted in Detroit and Chicago, Cleveland Documenters will train and pay citizens $16 an hour to cover city and county council meetings. "Financially, the old model doesn't exist anymore," says Mills, communications manager for Neighborhood Connections, which partnered with Chicago-based nonprofit City Bureau on Documenters. "That's what is so exciting about it — they've figured out [how] to fill that gap and make it a civic tool."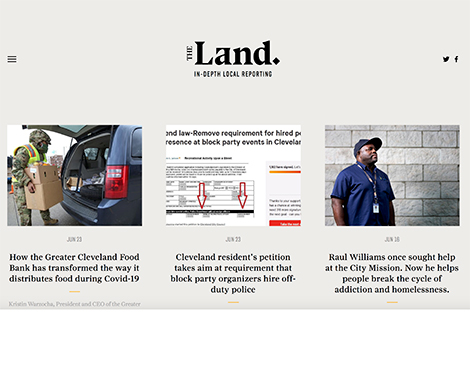 The Land | thelandcle.org
When it comes to local media, Lee Chilcote and Tammy Wise know the lay of The Land. Journalist and editor Chilcote's work has appeared in a number of publications (including Cleveland Magazine), while Wise just finished a nearly three-year stint as publisher of FreshWater Cleveland. Now they're joining forces on this digital news startup that provides in-depth reporting on Cleveland's urban neighborhoods and inner-ring suburbs. The duo's ultimate goal is to build a nonprofit newsroom. "I'm hoping The Land takes off in a similar way," says Chilcote, "in that it will be a people-powered organization that serves the community and highlights diverse voices."