Natasha Herbert knew from the first camera click that she was meant to capture special moments.
The Cleveland-based portrait photographer says shooting weddings or couples together just comes naturally.
"I like to be more of a candid shooter," Herbert says. "A lot of family portraits are posed. But when it comes to my wedding photos, really what I'm doing is anticipating that moment."
But earlier this year, Herbert's livelihood was thrown into question by Ohio's stay-at-home order, when most of the weddings she was planning to shoot were postponed.
"All of the money I was planning to make this year will have to be postponed to next year, so that was hard," she says.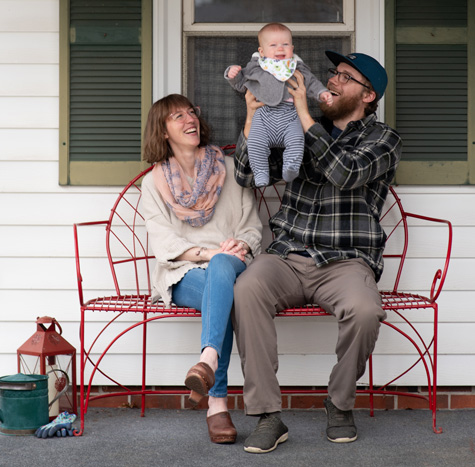 Making the best of the situation, Herbert took her ability to find those special moments and turned her lens toward people self-isolating outside their homes or on front porches. Joining an internet trend allowing photographers to continue their artistic craft from a socially acceptable distance, Herbert has been posting them to her Instagram account, @natashaherbert.
"I started taking pictures of families, trying to uplift their spirits during this time at home," she says. "I wanted to give them something to look forward to. It's helped me to be innovative and hone my skills."
Herbert, whose work has been featured in Essence, Glamour, Brides and Allure magazines, is looking forward to getting back to her passion of photographing weddings and marriage proposals.
"I love capturing couples, families," she says. "For me, it's all about capturing love."