John Skrtic has been with the Cleveland Public Library for over 30 years. He now serves as the chief of special projects and collections, which makes him responsible for overseeing the 11 million items in the Library Collection. He holds a master's of library and information science from Kent State University and a master's of public administration from Cleveland State University. Skrtic grew up on East 41st St. in downtown Cleveland and has lived in the city his entire life. He is father of two children and spends his free time archiving the people and places of Cleveland. Follow his adventures on Instagram and Facebook.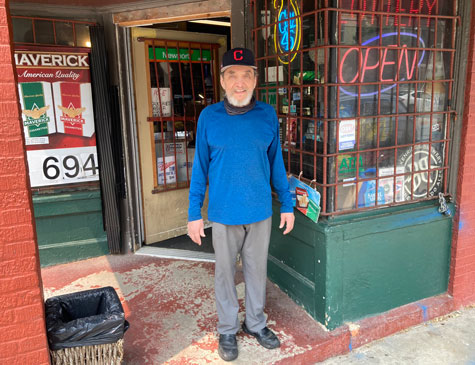 Angelo Torres, Adam Deli
Angelo Torres, owner of the popular Adam Deli at 4020 Bridge Avenue in Cleveland, has raised three kids while operating this popular neighborhood spot. Opened in 1977, Adam Deli continues to adapt to the evolving neighborhood, welcoming everyone who walks through its doors. Angelo graciously took the time to talk to me about the deli's history and about the significant changes that have occurred in Ohio City.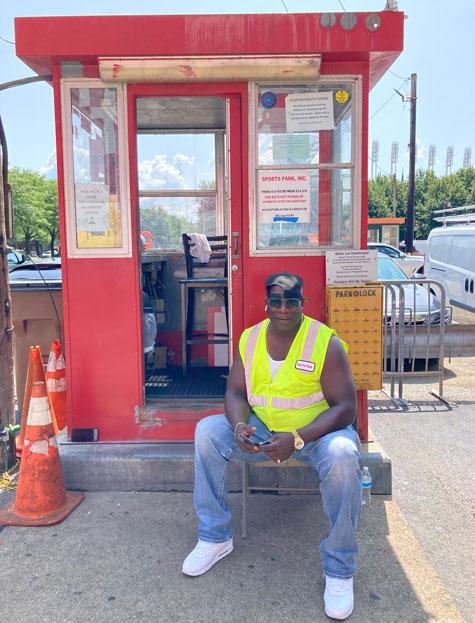 Arnold Anderson, Sports Park
I met born-and-bred Clevelander Arnold Anderson outside the Thirsty Parrot on East Ninth Street in Downtown Cleveland. Arnold has worked for Sports Park, an event parking company previously known as Lake Erie View Parking, for 35 years. We had a wonderful conversation about all the changes he has seen in Cleveland during his long career.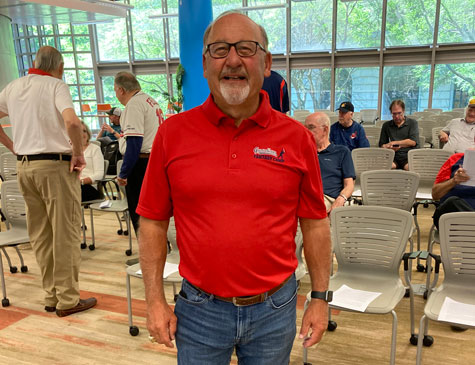 Bob DiBiasio, Cleveland Guardians
Lakewood native Bob DiBiasio — known fondly as Bobby D around town — is the senior vice president of public affairs for the Cleveland Guardians. Bob's association with the Major League Baseball team dates back to 1979, making this his 44th year with the club. He is renowned throughout the community as the city's baseball historian and as an exceptionally friendly individual. You can frequently find him promoting both the team and the city at large, taking time to engage with fans who want to offer advice on the team or reminisce about their baseball memories. Bob relishes discussing the finer points of the game with each enthusiast. mlb.com/guardians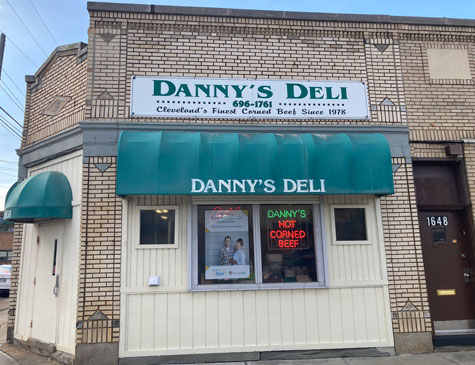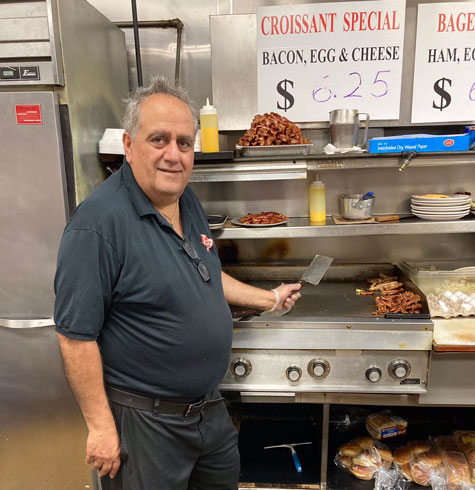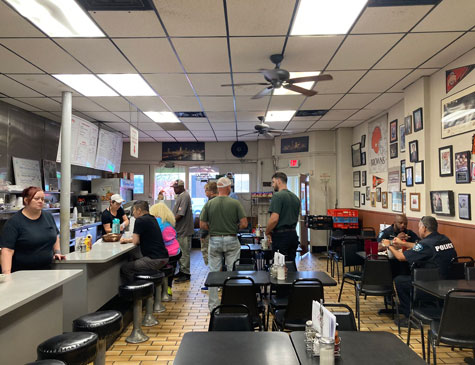 Tony Gerges, Danny's Deli & Restaurant
The iconic Danny's Deli & Restaurant, one of my favorite Cleveland eateries, is one of the few remaining authentic diners Downtown. Located at 1658 St. Clair Ave., Danny's serves food that is consistently outstanding. I was pleased to speak with Tony Gerges, who has been a part of the team from the very beginning and assumed full operational responsibilities in 2006. Tony told me about the history of the establishment, which was started by his brother in 1978. dannysdeli.net/clevelandohio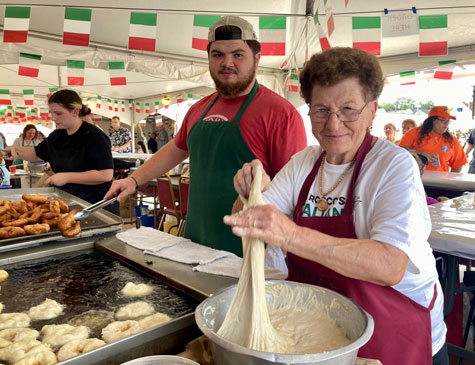 Gassi Santina
Since 1963, Gassi Santina has served as the beloved cook at St. Rocco's Church at 3205 Fulton Road in Cleveland. Shown here at this year's 109th annual Labor Day festival, Gassi proudly continued in her role as master chef in creating the festival's cherished Zeppoli—an Italian pastry consisting of a deep-fried dough ball with toppings and fillings. Gio Magistro provided exceptional assistance, raising hopes that he will learn Gassi's secrets and continue making this cherished delicacy for years to come. saintroccocleveland.com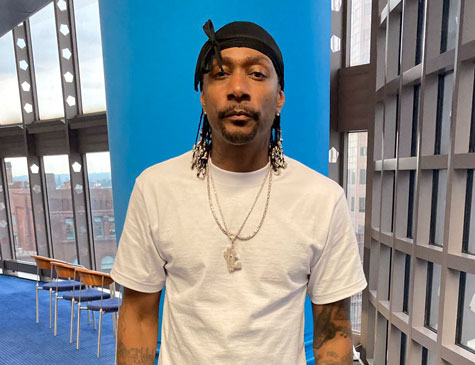 Krayzie Bone, Bone Thugs-N-Harmony
Cleveland native Krayzie Bone recently helped the Cleveland Public Library commemorate the 50th anniversary of the birth of Hip Hop. As a member of an engaging panel discussion, this gifted entertainer delved into various aspects of the genre, shared his personal experiences growing up in Cleveland, and discussed his dedicated involvement with the Spread The Love Foundation. Established by Krayzie Bone in 2019, this non-profit organization is committed to advancing cultural equity in urban arts by offering music industry education and workforce development opportunities for people in need. spreadtheloveoh.com
Molly Cheraso of Verbena Shoppe, Cafe & Dry Bar
Opened in July of this year, Verbena Shoppe, Cafe & Dry Bar is a supremely stylish nonalcoholic bar and shop located at 1434 W. 29th St. in Cleveland. Owner Molly Cheraso recently gave me a tour of the thoughtfully designed space and shared insights into how she decided to start the business. I was so impressed that I've returned several times to sample the unique products and buy gifts for friends. verbenafreespirited.com
For more updates about Cleveland, sign up for our Cleveland Magazine Daily newsletter, delivered to your inbox six times a week.