John Skrtic has been with the Cleveland Public Library for over 30 years. He now serves as the chief of special projects and collections, which makes him responsible for overseeing the 11 million items in the Library Collection. He holds a master's of library and information science from Kent State University and a master's of public administration from Cleveland State University. Skrtic grew up on East 41st Street in Downtown Cleveland and has lived in the city his entire life. He is father of two children and spends his free time archiving the people and places of Cleveland.
Mayor Frank Jackson
It was a pleasure to welcome Frank Jackson, Cleveland's longest-serving mayor, to the Cleveland Public Library. Jackson, who secured a seat on Cleveland City Council for Ward 5 in 1989, generously shared insights into his lifelong experiences in the Central neighborhood and his three decades of service at City Hall. This encompassed his notable tenure as Cleveland's 57th mayor from 2006 to 2022.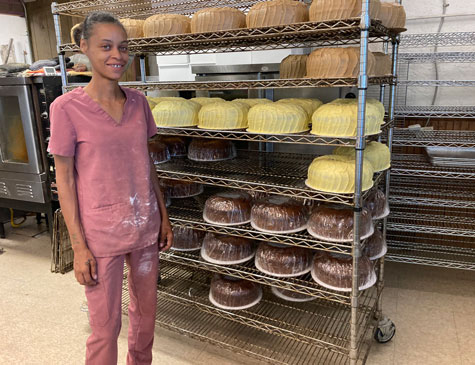 Cakes by Sweetwater
Cakes by Sweetwater is the place to get some of the best cakes in town — especially from their wide variety of famous pound cakes. Operated by Nadine Gary, the business was founded by her parents, Elbert and Nadine, in 1998. Prior to venturing into the bakery business, Nadine's parents had run a very successful seafood restaurant. However, the irresistible cakes they offered became such a hit that they transitioned into a full-time bakery. 15803 Waterloo Road, Cleveland, cakes-by-sweetwater.square.site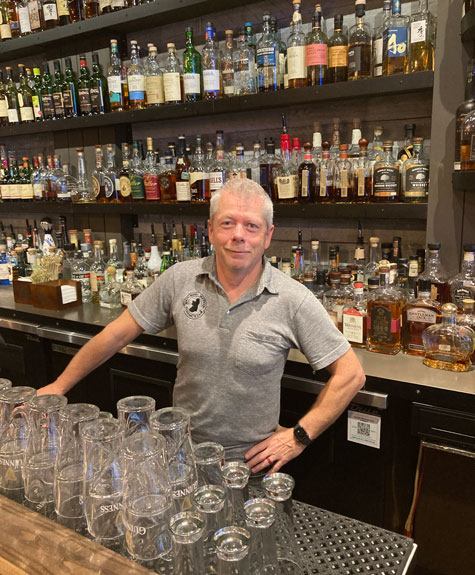 Declan Synnott
A native of Ashbourne, County Meath, Ireland, Declan Synnott was urged by his mother at a young age to "spread his wings." Arriving in the U.S. in 1994 with $500 in his pocket, Synnott went on to work many restaurant jobs before buying the Charles Stewart Parnell Pub in Cleveland Heights from friend and mentor Denis Flannery. It was a pleasure to catch up with Declan at his second location: Parnell's Irish Pub in Playhouse Square, which was established in 2013. If you find yourself in downtown Cleveland for a show (or for any reason), be sure to stop in for a properly poured Guinness or a hard-to-find Irish whiskey. 1415 Euclid Ave., Cleveland, parnells.pub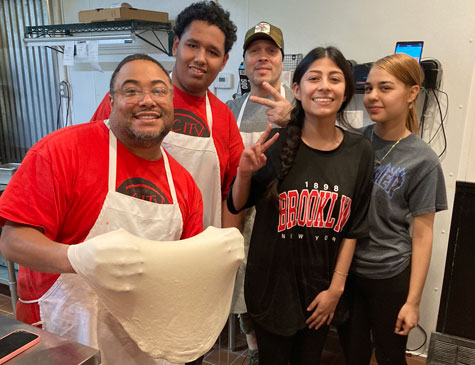 City Slice Pizzeria
Cleveland continues to improve its pizza game, most recently with the opening of City Slice Pizzeria. The shop was opened in 2022 by owner Vanessa Reyes. "Mega slices" is the way to go when you stop in but you can also build your own pie. Pictured here are the dedicated City Slice crew: Bobby Clark, Orlando Morrison, Jaylen Sawyer, Iliana Sandoval, and manager Mike Deida. 12021 Lorain Ave., Cleveland, facebook.com/CitySlice216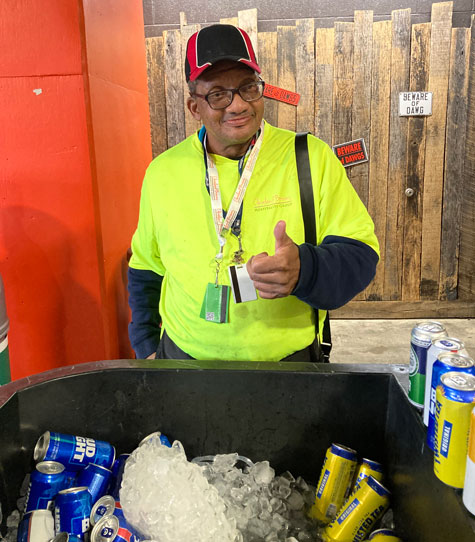 Les Flake
It's always a delight to encounter Les "The Beer Guy" Flake at Browns Stadium. This beloved Clevelander has been a constant presence in the lives of generations of Cleveland sports enthusiasts, known for his welcoming smile and distinctive voice. Les has dedicated an impressive 49 years to selling beer. A noteworthy bonus is that he is also a devoted patron of the Cleveland Public Library.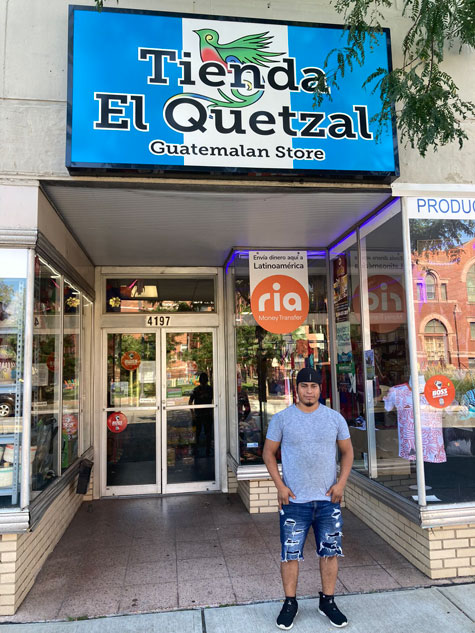 Tienda El Quetzal
This specialty store sells food and other products from Guatemala. Owner Carlos Garcia opened the shop two years ago. When I stopped in recently, Carlos shared his inspiring journey from Guatemala to Cleveland and his passion for serving the community. From food to clothing, this store has something for everyone. 4197 Pearl Road, Cleveland, facebook.com/TiendaQuetzalCLE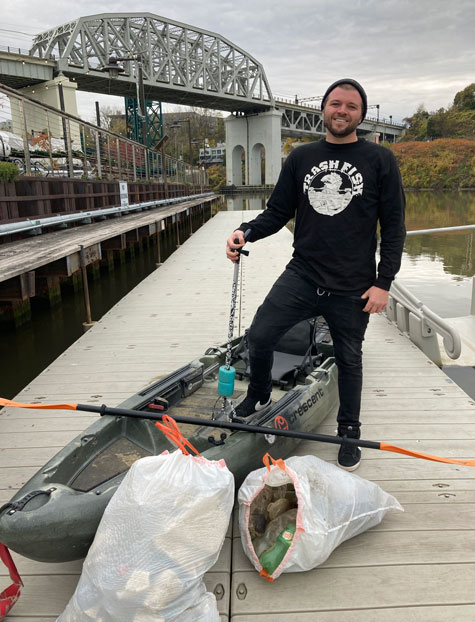 Trash Fish
I had the pleasure of meeting Eddie Olschansky, the owner of Trash Fish at Merwin's Wharf in the Flats. Eddie, a remarkable Cleveland native, spends his days kayaking the Cuyahoga River to clean up the never-ending stream of plastic, debris, and more that accumulates daily. This one-man dynamo founded Trash Fish and tirelessly transports multiple kayaks from his home to the Flats, enlisting assistance in his mission to combat this ongoing issue. instagram.com/trashfish_cle
For more updates about Cleveland, sign up for our Cleveland Magazine Daily newsletter, delivered to your inbox six times a week.