Every great moment in history has its iconic photo. Images of raising the flag after Iwo Jima or 9/11 inspired patriotism and hope, while the image of dogs attacking protestors during the Civil Rights Movement served as a stark reminder that the American Dream wasn't available to everyone.

Now, a new photo series led by the Cleveland chapter of the NAACP is out to create the moving images for the time we're living through now.

"From photos of Bloody Sunday to John Lewis, who just passed away, images have always done a phenomenal job of telling the story of the moment," says NAACP Cleveland president Danielle Sydnor. "In 50 years, 2020 is going to be one of those types of moments where we're going to remember where we were, what was happening and what was going on, and we [wanted to] use this as an opportunity to create some pieces that can be a part of the future, telling us what happened this year."

Why I Vote is a series of 32 photographs taken by four photographers: Angelo Merendino, McKinley Wiley, Kamron Khan and Sharon Hughes. Since launching Oct. 6, a new photo is being shared daily through Election Tuesday, Nov. 3, on the NAACP Cleveland Instagram. Each photo is accompanied by a first-person caption from the subject describing what motivates them to vote and why they feel it's such an essential part of American life.

"The statements are so powerful," says Sydnor. "In this moment, there are so many conflicting views about the power of voting and whether your vote counts, and I think this project has shown that voting is still a deeply personal thing and everybody has different motivations."

A recent photo shoot for Cleveland Magazine's profile of Sydnor spurred a conversation between her and Merendino, who discussed the importance of this year's election and photography's power to portray intimacy and tell a story. The conversation quickly snowballed into collaboration, with the duo recruiting the other photographers and the group curating a list of diverse subjects.

"When Danielle came to my studio, we hit it off really well," says Merendino. "Danielle's a powerhouse, and she's doing things that are really meaningful for herself and for others. So, I was really inspired [by her]."

While the Black vote is an ever-important conversation around election time, especially for the NAACP, the group culled a list of locals ranging in age, race, sexual orientation and gender. Just as diverse were each person's reasons for voting. While statements from some of the more recognizable members of the series, such as musician Carlos Jones, news anchor Wayne Dawson and architect Robert Madison, carry weight, Merendino was equally inspired by the more common participants such as the Cleveland Foundation's vice president of strategy Lillian Kuri's daughter Sydney, the youngest member of the group at 19, and veteran and first responder Jim Finley.

"I wanted to get a group of people who I believe are living the life that they preach," says Merendino. "These are all people who are true to what they're putting out there day to day and are people who have inspired me by their actions or by my interactions with them to look at how I'm living my life and to try to grow to be a better person."
Merendino's photos ran the first week of the series, and each week will feature a different photographer. While Merendino says he learned immensely from the subjects in his photos, the project also forced him to consider his own reasons for participating in democracy.

"There are people who have made sacrifices to ensure all people can vote and who will continue to make sacrifices in order to protect my freedom to vote," says Merendino. "I don't want to take for granted what others have done before me to allow me to live a life where I can voice an opinion, and not fear retaliation. And that's what I believe this country is supposed to be about."

Below are a few portraits from the project and as well as the captions depicting the subjects' reasons for voting.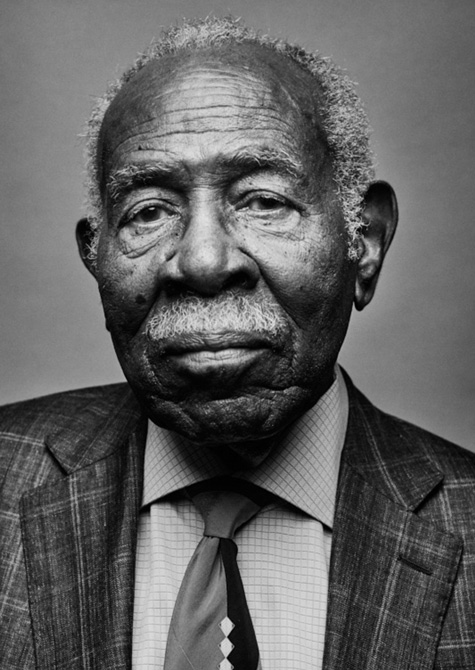 "I fought a war in Italy. I built an embassy in Senegal. I studied in France. There is no country where I have lived that has the right to vote like here in America. This is the most precious privilege I have and will vote all the time no matter the circumstances." -Robert Madison, Famed Cleveland architect and World War II veteran, photograph by Angelo Merendino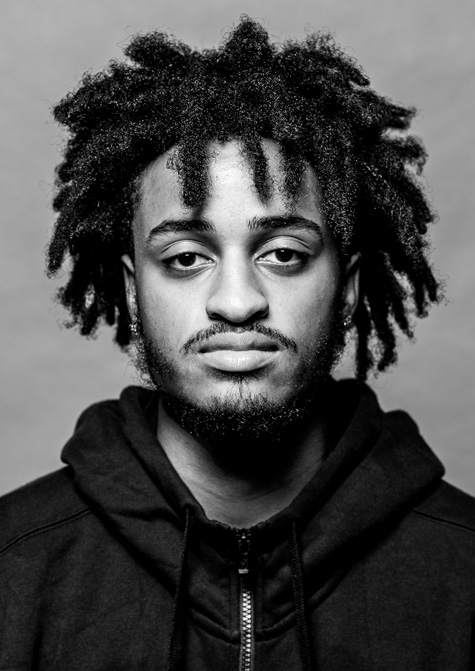 "I vote because I want to see a change. With all of the issues people of color are facing today, we need to vote to get new people in places of power." -William Fitzgerald, College student, photograph by McKinley Wiley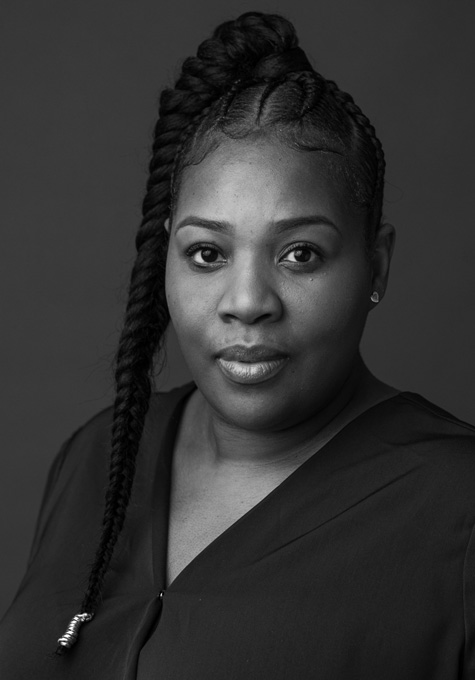 "I vote because I choose to have agency and influence over symptoms that have burdened the Black American." - Crystal Bryant, Co-founder of Cleveland Votes, photograph by Kamron Khan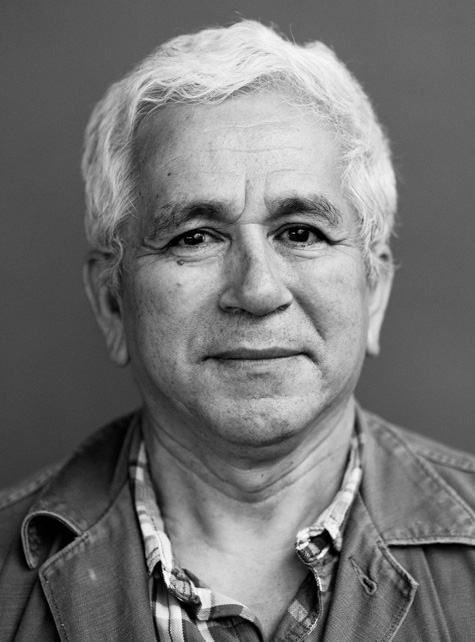 "I vote to improve the immigration status of Hispanics. I vote to legalize all Hispanics since Hispanics improve the economy and contribute so much. Many people don't share their voices because we often settle for what is. I vote so that anyone who has a disability has the opportunity to return back to work." -Elias Chavez, Janitor, photograph by Sharon Hughes