From The Arcade Cleveland to the Heinen's rotunda, Cleveland is teeming with classic architectural gems, and today's local design talent continues that tradition, having brought home more than half of the American Institute of Architects' Ohio Design Awards in the last decade.
But there's also a new guard of architects on the rise who've left the drafting table to design a broader blueprint for Cleveland's future. Professionally trained architects are now at the helm of organizations such as Ingenuity Cleveland, Ohio City Inc. and more — and with "design thinking" skills now in high demand across industries, chances are more architects will be following in their footsteps.
"Architects are trained creative problem-solvers with a diverse skill set that is incredibly helpful across a variety of professions, so following a nontraditional career path after licensure isn't as unusual as one might think," says Allison Lukacsy-Love, who began her career working for traditional firms but now works for the city of Euclid as its community projects manager.
Lukacsy-Love is among a select group of Cleveland women leveraging their design background in unexpected and impactful ways to shape the larger civic landscape. Also leading the charge are people like Jennifer Coleman, who spent nearly two decades in the architecture field but now oversees more than $2.5 million in arts grant-making at the Gund Foundation; Lillian Kuri, who has turned her Harvard University architecture education into a long career around creative placemaking; and Marika Shioiri-Clark, who reinvented Hingetown from the ground up with husband Graham Veysey.
While these accomplishments are impressive, their scope is underscored by the fact that just 21% of registered architects are women.
"Women still are not super-represented in architecture, but of any city in the country today, I believe that Cleveland might be the place with the most women involved in reshaping the city," says Kuri. "I can name at least 10 to 15 women who've had a really big impact on Cleveland's physical regeneration, and that's just unheard of because most people do end up at traditional firms."
Find out how these four women have taken the road less traveled in their profession to pave new possibilities for the 216.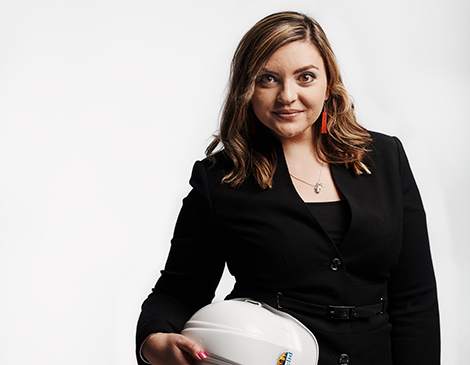 Allison Lukacsy-Love

When most Clevelanders head for the lake, they pack a blanket and a beach read. When Allison Lukacsy-Love hits Lake Erie, she's toting a hard hat.

It's part of her role as community projects manager for the city of Euclid, where she has spent the last four years shepherding the city's long-awaited waterfront trail project to substantial completion. On any given day, Lukacsy-Love might be flying a drone over the lake, leading a site tour or monitoring construction progress on the 3/4-mile public recreational trail.
Set to debut this spring, the trail has been hailed as a game changer in combating the costly effects of climate change, offering lakefront landowners built-in erosion control in the face of ever-rising water levels. And the rest of Northeast Ohio is taking notice.
"I've been getting calls from Geneva-on-the-Lake and other cities for help," she says. "It's really exciting for Euclid to be in the position of being a leader."
But getting buy-in hasn't been easy — requiring Lukacsy-Love to secure land easements from nearly 100 lakefront stakeholders. "When I first took the role in 2016, it was understood that 75% of my time would be spent around making this lakefront project go from vision to reality," she says.
That has entailed managing all aspects of the trail's construction, along with securing more than $7 million in federal, county and state grants. The project is the second step in a three-phase plan, encompassing a fishing pier installed in 2013, the forthcoming trail and the future addition of a restaurant, marina and park.
Lukacsy-Love has never been one to shy away from hard work. Along with her current role, she is an avid community organizer. In 2019, she founded the Cleveland chapter of the Awesome Foundation, which provides no-strings-attached $1,000 grants to community projects, along with Cleveland Plogs, a social meetup combining jogging and neighborhood trash cleanup. She's also an advocate and creator of public art, such as the pint-sized Phone Gallery housed inside a vacant Collinwood phone booth.
For Lukacsy-Love, the overlap between art and architecture is where she has found her sweet spot. While studying architecture at Carnegie Mellon University, her classes took place inside the College of Fine Arts building. "Being housed within the same facility as students majoring in music and painting made it a really awesome collaborative environment," she says.
It took her slightly longer to find her professional happy place. She spent a few years working at traditional firms, where she says she "started to get this pent-up frustration around the limitations of being able to impact the city and community on a larger scale beyond the land the client controlled."
The aha moment came while working on a streetscape plan for the city of Cleveland. "It was my first opportunity to interact with city leadership, and that's where the lightbulb went off that I should be working on the other side of the table," says Lukacsy-Love. "I wanted to design places for people, with people."
With the trail rounding the bend, Lukacsy-Love is setting her sights on her next project: Top of the Tank, a public park and greenspace situated in downtown Euclid. "We want to design this park hand-in-hand with the community, not just the typical players," says Lukacsy-Love. "This project has the potential to be our Public Square."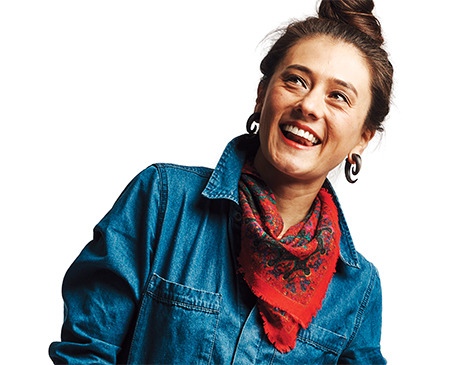 Marika Shioiri-Clark

After Clevelander Ali Floyd bought special glasses so that her colorblind boyfriend could see color for the first time, she knew exactly where to take him: Hingetown. Home to 11 street murals created in 2016, the Ohio City neighborhood was the perfect place to view Instagram-worthy hues.

And that's a credit to the beauty of how Marika Shioiri-Clark's mind works — she sees color in black-and-white spaces and possibility in what doesn't yet exist.
Shioiri-Clark was one of the key masterminds behind the mural project, having worked with 15 international and local artists to bring them to life via the Cleveland Foundation's Creative Fusion initiative.
"It's been a really genuine, positive addition to the neighborhood, and we love to see people interacting with the murals," says Shioiri-Clark. "You catalyze this thing, and people take it in."
"Catalytic" is a good word to describe Shioiri-Clark, who together with husband Graham Veysey has branded and invigorated Hingetown over the last decade, starting with their 2011 purchase of a once-vacant firehouse that now houses Rising Star Coffee Roasters, Larder Delicatessen & Bakery and more. The couple also owns two other historic buildings nearby: the 1919-built Striebinger Block building, which displays one of Cleveland's largest outdoor living walls, and the Print Shop apartments where Shioiri-Clark and Veysey reside.
"We've worked at a grassroots scale, taking buildings that had been empty or needed some love from a structural level," says Shioiri-Clark. "It's been really exciting to see small-scale urban projects [thrive]."
Shioiri-Clark's and Veysey's next project isn't quite so small-scale. The two are part of the ownership team for Church & State, a $60 million mixed-use development with both apartments and retail slated to open this spring. The project features an array of fun, playful elements from a splash pad and an exterior climbing wall, to a 17-foot spiral slide for pedestrians exiting the parking garage.
"The goal is to combine very thoughtfully designed, open layout apartments with a lot of public spaces for the community," explains Shioiri-Clark, who designed the project in tandem with LDA Architects.
Though Shioiri-Clark's work in Hingetown is hyper-local in nature, she tends to view her projects through a globally inspired lens. That's largely due to her international design strategy consulting, with clients including the Nike Foundation in Nigeria and Ethiopia and the International Rescue Committee, which she worked with on projects assisting the Syrian refugee crisis. While still a student at Harvard's Graduate School of Design, Shioiri-Clark also ventured to rural Rwanda to design the 140-bed Butaro Hospital in partnership with Partners in Health.
"I've been able to balance doing design consulting remotely while also working on neighborhood-related projects here," says Shioiri-Clark, a California native who moved to Cleveland seven years ago.
It's all part of her overall mission to make social impact through design. It's something Shioiri-Clark hopes to continue as she and Veysey eye their next venture: Bridgeworks, a mixed-income development at West 25th Street and Detroit Avenue incorporating at least 50% affordable housing. The site includes a hidden gem: a public entrance to the lower level of the Detroit-Superior Bridge.
"Our hope is to incorporate a public entrance or space — we'd love to see that lower-level reopen to the public," says Shioiri-Clark. "It is truly one of those beautiful, old-infrastructure public spaces that could become a great attraction for the city."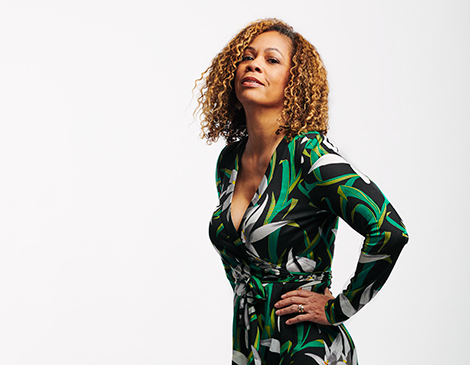 Jennifer Coleman

When Jennifer Coleman attends a Cleveland Cavaliers game at the new Rocket Mortgage FieldHouse, it's hard not to reminisce about what once was — the terrazzo flooring patterns, the curvature of the roof, the intricate dimensions and details of the one-time Gund Arena.

That arena was just one of many large-scale projects Coleman worked on during her days at Robert P. Madison International, Ohio's first African American architecture firm.
"It was the early '90s, and a lot of interesting projects were coming online, from the Rock Hall to the Great Lakes Science Center," recalls Coleman, who graduated from Cornell University in 1986 with a bachelor's degree in architecture.
Almost 30 years later, many of those iconic projects are now well-established elements of the Cleveland skyline. And though Gund Arena is long gone, Coleman's past and present are uniquely aligned via her current role: senior program officer of the arts for the George Gund Foundation. There, she oversees more than $2.5 million annually in arts grantmaking, helping to fund local organizations from the Front International to Cleveland Public Theatre. Coleman was also instrumental in securing a much-publicized $1.5 million grant for Karamu House in 2018.
Coleman's role spills into the public with stints as a "celebrity" dancer at GroundWorks DanceTheater's annual "It Takes Two" benefit or acting as a juror for the Cleveland Creates exhibition at 78th Street Studios. But behind-the-scenes, her job entails daily meetings with grant applicants and writing detailed grant summaries for the foundation's trustees to review.
"[Our work isn't] just about writing checks and distributing them," says Coleman. "We're always looking at how to best serve the arts community in many different ways."
Though Coleman loves her work, the decision to take on the role wasn't exactly clear-cut. "The opportunity literally came out of the sky," recalls Coleman. "I was in a waiting room and got a call from a recruiter. When she asked me about my interest in being a program officer for a foundation, I said, 'Well, I'm an architect — that's a pretty big pivot.' "
But upon hearing the job requirements, Coleman was hooked. Strong commitment to the city? Check. Understanding of governmental operations? Check. Longtime passion for the arts? Check.
Though the opportunity may have felt like a departure from her more than two decades of work in traditional architecture firms, Coleman swiftly realized that the lines are more blurred than they may seem.
"I use my design background just about every day — not to design buildings, but to envision what the needs of Cleveland's art ecosystem are and how everything connects together to allow the city to become even more vibrant," says Coleman, who grew up in the Harvard-Lee area, and later Shaker Heights, where she attended Laurel School.
The lines between Coleman's personal and professional lives are often just as blurred, thanks to her marriage of 22 years to City Architecture principal August Fluker. The two first met in 1988 at RPMI and reside in Cleveland's Fairfax neighborhood with their 17-year-old son, Cole. "We talk shop all the time," says Coleman. "I jokingly call myself a recovering architect, but that way of thinking about the world — with an architect's eye — will never fade."
Nor will Coleman's mark on the profession, having been among the first 50 licensed African American female architects in the country. It's a milestone she'll celebrate this September, 30 years after she was first licensed in 1990. Along the way, she has worked at prestigious firms and served on the Cleveland Landmarks Commission and Downtown/Flats Design Review Board.
"When I went to my first American Institute of Architects conference in Washington, D.C., shortly after I was registered, there was a gathering of black women architects with about 25 women," recalls Coleman. "Now we're seeing the number of licensed black women architects inch toward 500. It's taken us 30 years to get there, and it's wonderful to see."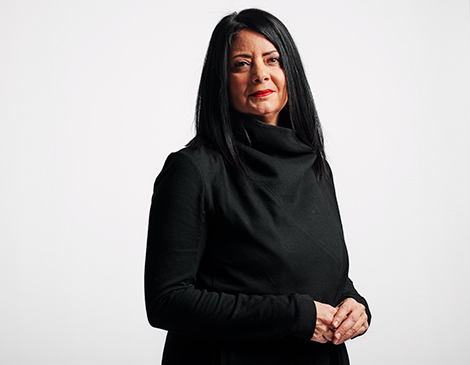 Lillian Kuri

Lillian Kuri was one of the only girls in her high school shop class, but she didn't let that stop her from going all out to design and build a large-scale drafting table.

"I was always really interested in architecture, even as a young child," says Kuri, who was raised on a 48-acre farm in Ravenna. "I fell in love with the idea of conceiving an idea and trying to use design thinking to innovate."
Today, Kuri's seat at the table is quite different than she initially envisioned, but it has the same ambitious view.
Last December, Kuri was promoted to senior vice president of strategy for the Cleveland Foundation, where she has worked since 2005. In her new role, Kuri is overseeing the foundation headquarters' planned move to Midtown and its new strategic plan. She's also co-leading its charge to make $150 million in social impact investments by 2022. Recent examples include a $1.5 million loan for the arts complex in Clark-Fulton's Astrup Building and a $200,000 recoverable grant for Twelve Literary Arts house in Glenville.
It may be a sharp right turn from how most registered architects spend their workdays, but Kuri is paving the way for others to follow in her footsteps. "I personally believe that more design professionals — especially architects — should seriously consider nontraditional roles because that's where the decisions get made to shape cities," says Kuri.
Kuri should know, having boomranged back from Boston in 1998 to work in Mayor Michael White's administration implementing a citywide plan and building Cleveland's first geographic information system. She then went to lead Cleveland Public Art, where her efforts included installing 30-foot Louise Bourgeois spiders in Playhouse Square and leading the Detroit-Superior Bridge bike and pedestrian promenade project.
"Our goal was to change the conversation about the city's wonderful public spaces and how we could occupy them," says Kuri, who has a five-year architecture degree from Kent State University and a master's in urban design from Harvard University.
That ethos has continued at the Cleveland Foundation, where Kuri has made great strides in creative placemaking. To date, she has led six cohorts of the Creative Fusion initiative, which brings international artists to Cleveland. For last year's Waterways edition, Kuri enlisted architects such as Sudanese-born Malaz Elgemiabby, who designed a welcome center for Irishtown Bend, and Germany's Lukas Kronawitter, who helped to design fish-friendly bulkheads for the Cuyahoga River.
"We bring in the world's best thinkers to work with our local talent to find creative solutions," says Kuri. "We didn't just want to look backwards at the river burning, but instead to identify innovative ideas to take us forward for the next 50 years."
Though Kuri never did go down the path of working at a firm, she did co-design her home in Little Italy with architect Paul Volpe. Built for sustainability, the energy-efficient home relies on four kilowatts of solar panels. Kuri designed the two-unit home with a "new model for intergenerational living" in mind, with one unit occupied by her and her two teenagers, and the other having been occupied by her late mother.
"It's had a big impact on my kids' life to grow up in the city with a different type of housing that has contributed to how they think about family and community," says Kuri. "One of my guiding principles is to create the kind of place where I want my kids to live."