As more National chains crowd into other suburban and neighborhood spots, Larchmere Boulevard's charming nature warms our hearts. Nestled near Cleveland's Shaker Square and Woodland Hills neighborhoods, this home to antique shops, eclectic eateries and more gives us a world of options. And while Loganberry Books owner Harriet Logan says the area's retail mix has changed over the 26 years she's been in business, there's a lot to like about the influx of new spots. "There's definitely more food options on Larchmere," she says. "We have more Black business owners than we used to. It's both representative of empowerment and the neighborhood." Here are 12 spots to get a read on what makes the street so special.
1. Batuqui: Head way south of the border to this Brazilian-inspired restaurant. Authentic dishes such as the bean, smoked pork and beef stew feijoada pair with craft cocktails such as caipirinha, Brazil's refreshing national cocktail. 12706 Larchmere Blvd., 216-801-0227, batuquicleveland.com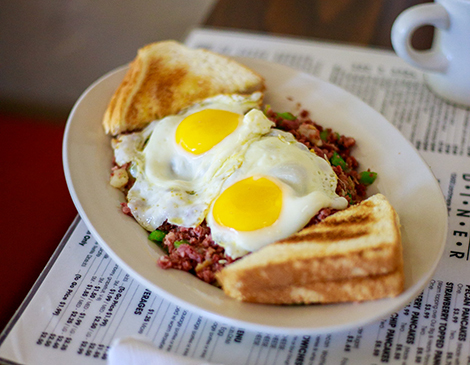 2. Big Al's Diner: If the historical photos and press clippings on the walls and the classic checkerboard floor didn't scream cozy corner diner to you, then popular dishes such as the corned beef hash, French toast or pancakes will seal the deal. 12600 Larchmere Blvd., 216-791-8550
3. Bingham's Antiques: Spruce up your living space with a bit of character. Neatly arranged for easy browsing, the store, which features vintage goods such as clocks, plates and dolls, is by appointment only. So, call ahead. 12801 Larchmere Blvd., 216-721-1711, binghamsantiques.com
4. Concession Stand: One of the street's newest shops, sneakerheads can browse the racks of hype clothes while their shoes get a much-needed cleaning. Don't miss the cereal bar to quench your hunger and nostalgia. 13006 Larchmere Blvd., 216-417-5055, concessionstandglobal.com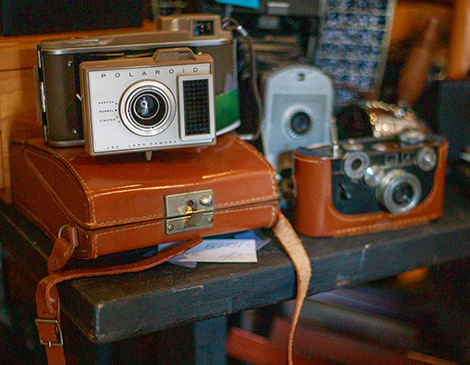 5. Eclectic Eccentric: Encompassing what we love about the neighborhood, this vintage store is ripe for perusing, featuring an ever-changing collection of everything from outerwear and accessories to furniture.
13005 Larchmere Blvd., 216-798-3002, facebook.com/eclecticeccentriclarchmere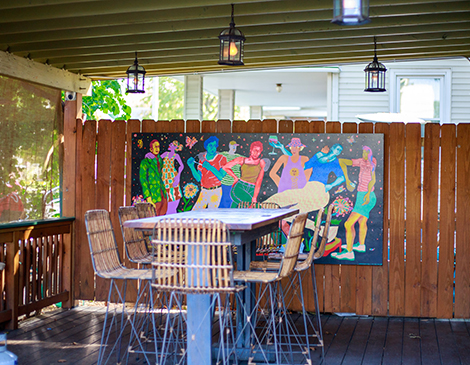 6. Felice Urban Cafe: This comfy spot in a 1910-built home offers up a New American-inspired menu of small plates and entrees fit for everyone from vegans to meat eaters, along with yummy craft cocktails. The patio is worth a trip back once it warms up. 12502 Larchmere Blvd., 216-791-0918, feliceurbancafe.com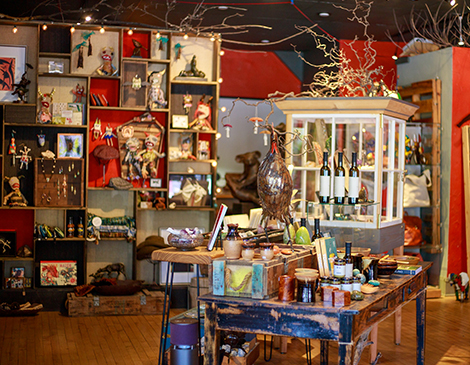 7. Fiddlehead Gallery: This lively gallery's red walls make its collection of bottle cap portraits, crystals, housewares and crafts pop with excitement. Crafting classes for small groups are available. 12736 Larchmere Blvd., 216-231-9400, fiddleheadgallery.com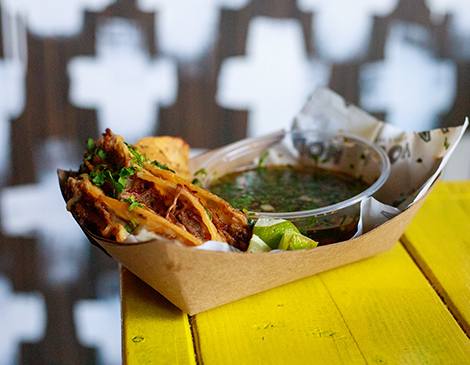 8. Hola Tacos: It's time to take your taco Tuesdays (or any day that ends in Y) to the next level with these Los Angeles- and Mexico-inspired tacos and burritos made with fresh, from-scratch tortillas and wood-fired meats such as carne asada and chicken tinga. 12718 Larchmere Blvd., 216-938-9301, hola-tacos.com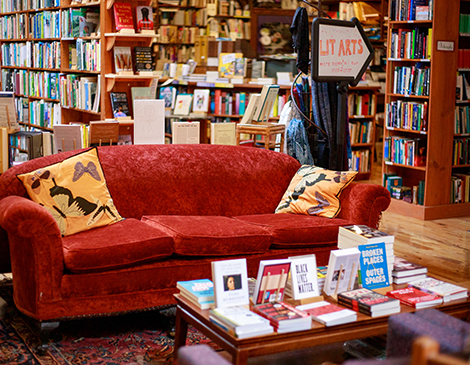 9. Loganberry Books: In the area since 1994, Loganberry Books is a haven for curious minds and bibliophiles. Whether you're looking for rare tomes, nonfiction books or a bestseller, there's a good chance it's on the shelves. 13015 Larchmere Blvd., 216-795-9800, loganberrybooks.com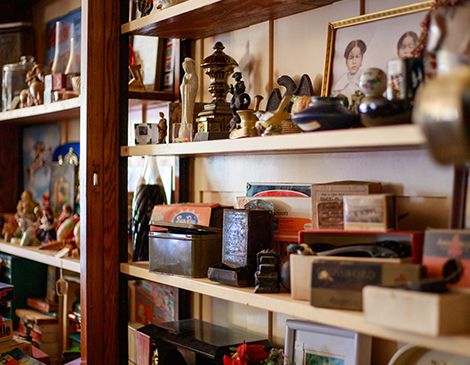 10. Marc Goodman's Antique Mall: Like a busier version of your grandparents' house, this vintage shop features housewares, artworks and large furniture such as dressers, along with antique toys, typewriters, rugs, clocks and more. 12721 Larchmere Blvd., 216-229-8919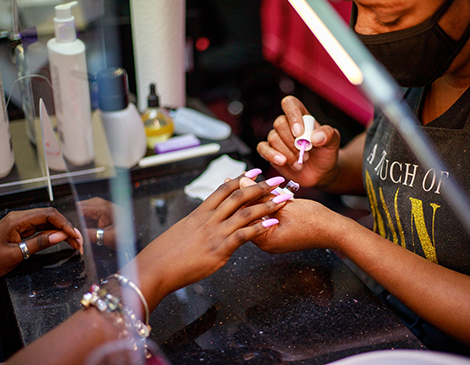 11. A Touch of Rain Nailspa: Self-care meets chill vibes here, as you treat yourself with a manicure, acrylic nail enhancements in wild colors, a pedicure or massage therapy. 12407 Larchmere Blvd., 216-229-4000, atouchofrainnailspa.com
12. UnBar Cafe: This alcohol-free hangout is part cafe (try the smoothies, coffee or mocktails), event space (which has featured Zumba classes, line dancing and karaoke) and gift shop with small local goods dedicated to wellness. 12635 Larchmere Blvd., 216-293-4480, unbarcafe.com
Quick Picks
Gel Manicure ($30), A Touch of Rain Nailspa: Keep your nails looking fresh with this no-soak treatment that includes cuticle care, gel application and a polish.
Mango Sorbet ($9), Batuqui: Served in a either a mango shell or peel, this sorbet, made with fresh fruit, is a blast of refreshing tropical flavor.
Rest in Piece ($15.99), Loganberry Books: Written by local author B.W. Ginsburg, it tells the story of a fantastical and surreal connection between two young girls separated by decades.