Kicking off Sept.3-6, the Cleveland Oktoberfest is back and better than ever. But for the first time in its history, the party will stick around for a second weekend on Sept. 10 and 11. Before donning your lederhosen or grabbing some authentic German schnitzel, here are three things to know about the biggest outdoor festival in Cleveland.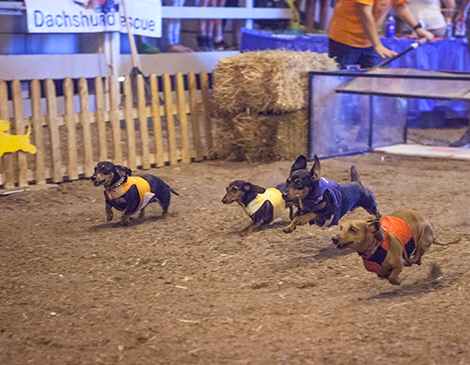 Oktoberfest is so much more than just a party scene.
From wiener dog races and fireworks to the Masskrugstemmen strongman competition and performances by a marionette company, there are more than enough classic festival and authentic German attractions to entertain more than 100,000 guests. "You could spend the whole weekend there and not see the same thing," says Adam Roggenburk, president of Heritage Productions, which produces the event.
It'll be easy to get lost in the German cuisine and beer.
Some of the best local German food in Northeast Ohio can be found, with vendors such as Der Braumeister and Das Schnitzel Haus. And you'll need something to wash it all down with. In addition to 20 local craft beers and breweries in the microbrew competition, Paulaner — one of the oldest breweries in Munich — will have six different beers on tap all throughout the fairgrounds. "They actually ship 1,500 kegs of beer over on a boat," says Roggenburk.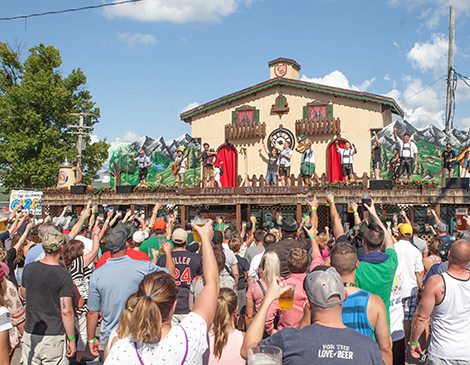 Don't miss the tribute bands and the glockenspiel.
More than 50 tribute bands are scheduled to perform. And if that's not enough, every hour guests can make their way over to the largest glockenspiel — a life-sized cuckoo clock — in the country, which takes three weeks to build. Expect music, dancing, comedy and goodies such as beads, T-shirts and keychains. "Every single person that walks through the gates will watch a show," says Roggenburk. "It's literally like the Mardi Gras of Oktoberfest."