Some of the world's most famous and innovative leaders, founders, creators and celebrities are gathered in Cleveland this week for the 2023 Forbes Under 30 Summit.
The event, which runs through Oct. 10, kicked off its first day with guest speaker panels and "fireside chats" to an animated Monday crowd that enjoyed lessons from Rainn Wilson, Randall Lane, Kendall Jenner and Pinky Cole. With an ambitious in-person schedule filled with discussion, entertainment, and brand promoting, attendees could easily be overwhelmed. That's why we are breaking down our top takeaways learned from the event below.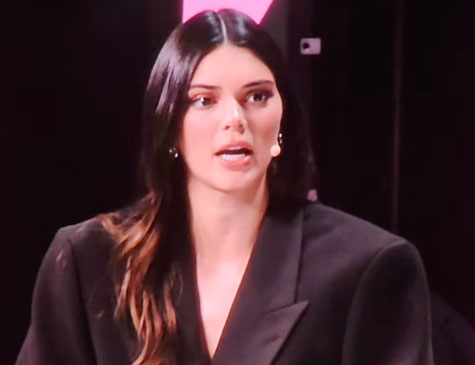 Common Ground
The thread of mental health was not lost on attendees. From Wilson's talk of finding personal and professional peace to Jenner's exploration of her journey from model to mogul, almost all of the day's speakers weaved the importance of maintaining a state of mental wellness, along with a healthy relationship to digital media during their brief, moderator-led talks.
"I'm an introvert by nature," says Jenner. "I try to be on the private side because it protects my peace but I've found, as I've gotten older, the joy and the fulfillment I get by connecting with the people who follow me."
VIDEO: Watch Kendall Jenner share her personal mantra on Cleveland Magazine's Instagram.
Stay in Your Lane
If you are an aspiring entrepreneur with limited knowledge on how to launch a business and what tips and tricks to pocket, Monday was for you. Slutty Vegan CEO Pinky Cole shared how she got on Forbes magazine's radar by straight-up asking to be on the cover. She was denied, but the confidence caught editors' eyes, eventually leading to her inclusion in this year's 30 Under 30 Atlanta list from Forbes. (Check out Cleveland's list here.) She told attendees to shut out the fear of being "awkward." Meanwhile, Berner, the co-founder of cannabis company Cookies, spoke honestly about authentic branding. Berner suggested building from your own passions and suggested that entrepreneurs simply looking for their next big buck should stay out of businesses they aren't personally attached to (Kendall Jenner shade?) to leave room for passionate creators.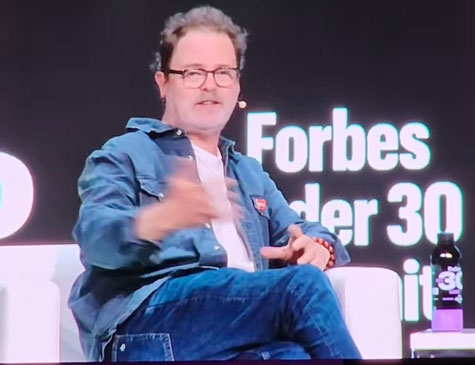 The Future is Coming
Tech talks were front and center, second only to discussions of ethical business. The AI boogeyman was addressed and combatted across the board. Those fearful of the scope and power of tech to destroy job prospects may have walked away a bit more optimistic. Aviator Nation founder Paige Mycoskie, for example, advocated for AI-generated retail. But while branding on the digital playing field is essential, Mycoskie, interestingly, believes stores should continue to open up physical storefronts.
"Being able to walk into a brand is important," says Mycoskie. "It teaches you a whole different side to the [retail] business. Being able to still walk into a store sets you apart."
Heading to the event today? See the full list of events at forbes.com.
Start your day the best way by signing up for our free daily newsletter. Arriving in your inbox every morning to keep you in the loop on the best guides, home and style tips, and news briefs for all things Cleveland. Click here to subscribe.