The Workz is co-owner Tim Frankish's retirement dream. A former professional videographer in the Akron area, Frankish opened The Workz, an arcade, entertainment center, restaurant and bar, in February in the former Falls Theater building. Before you head over, Frankish has some things for you to know.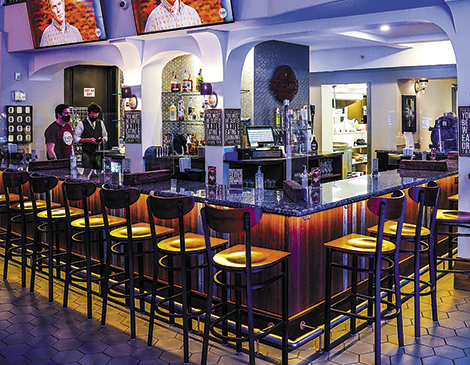 It's a mix of old and new.
Once Frankish decided on putting The Workz in the Falls Theater, he knew he wanted to keep the building's history alive. Along with putting the original stained-glass back in the windows, he also restored the building's original crown molding that was done in the 1920s. "A lot of people have come in here and told us this was one of their favorite places to come as a kid and how much they love what we've done with the building," says Frankish.
The arcade spans across multiple generations.
Looking to wash down your virtual reality snowball fight with some Space Invaders? If so, The Workz arcade is built for you. With a 5,000-square-foot arcade, Frankish was able to think bigger with the arcade's 23 games, which range from virtual shooters to Skee Ball. "We did a ton of research to figure out what games were popular across the country," Frankish says.

Duckpin bowling could end up becoming your favorite game.The fun doesn't stop in the arcade as The Workz boasts four duckpin bowling lanes. With smaller balls and pins, shorter lanes and three attempts, duckpin bowling is one of The Workz's biggest draws while also keeping in line with the old-timey aesthetic of the theater. "Duckpin bowling was actually one of Babe Ruth's favorite games to play because he could drink while he was playing," Frankish says.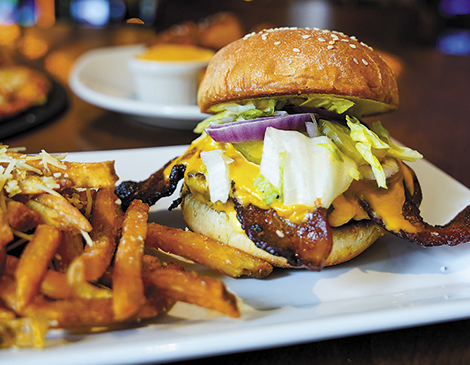 You can eat and drink to your heart's content.
With so much to do, it's almost a guarantee that you'll get hungry at some point. While the food menu hits on all the mainstays like wings, sliders and pretzels, Frankish's favorite is the double pepperoni pizza ($15) with house-made sauce. When checking out the drink menu, make sure to try the blushing whiskey sour ($12) made with moscato, lemon, blueberries and a sour mix. "It's my wife's favorite," Frankish says.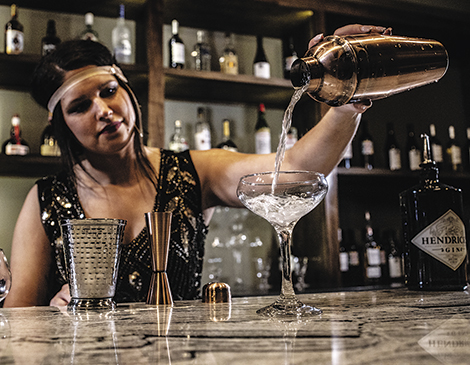 There's a speakeasy.
It's not just all fun and games at The Workz, as an area of the space has been retrofitted into a speakeasy. Don't worry about someone else's entertainment interrupting your date night, as none of the sounds from the main floor leak into the speakeasy. You just have to find it first. "When guests arrive, we don't necessarily tell them where the speakeasy is," Frankish says. "They'll get an entry card and a clue, but after that it's up to them to find it."