Due to a high-energy Australian shepherd and harsh Lakewood winters, Lisa and Eric Hollender created Taps & Tails out of personal necessity. Since opening in March, more than 850 dogs have been registered to explore the roughly 8,000 square feet of space in this indoor-outdoor dog park and bar in Tremont. Rain or shine, owners and pets alike can expect fun, safety and a comfortable atmosphere at this facility that is so much more than just your average doggie playground. "We aren't just your standard bar that gives people the ability to bring their dogs on a patio," says Lisa. "We wanted to combine both aspects of people having fun and dogs having fun." Before grabbing your leash and keys, here are three things to know about this hybrid human and pup hangout.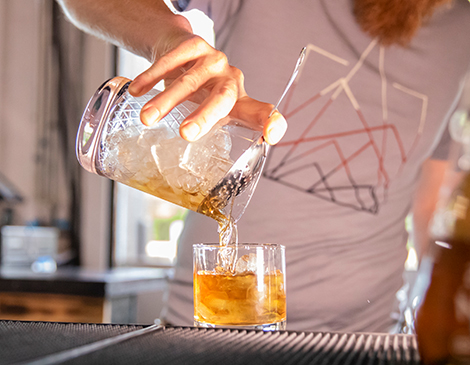 The cocktails are pooch-inspired. Created by professional mixologist Shawn Ford, the full-service bar boasts an impressive cocktail menu that features numerous puppy twists on names of beloved classics. Try the Old Dog New Trick, a maple bourbon Old-Fashioned, or the Salty Chihuahua, which combines a margarita with a paloma. "We just created a stout float," says Eric. "It's kind of like a root beer float, except instead of root beer, we're putting Left Hand Brewing's Milk Stout over vanilla ice cream." Food is brought in daily from West Side Market vendors such as Orale Contemporary Mexican Cuisine and The Pizza Bagel Lady.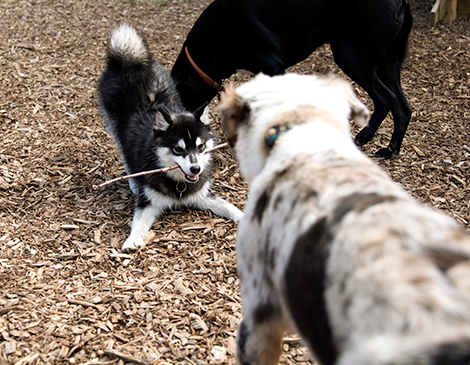 Your dog will have fun. While you sit back and relax, trusty bark rangers keep a watchful eye on your pup. They'll check you in, break up any aggression they notice and clean up after the dogs. Guests are asked to register either online or in-person, and an $8 single-day pass can be purchased along with monthly or yearly memberships. Day care service packages are also available. There's more than enough for your furry companion to enjoy such as agility ramps and hurdles, pools, a splash pad and, of course, numerous friends to be made. "We've actually gotten feedback from a lot of owners seeing their dogs playing a lot more and engaging with other dogs," says Lisa.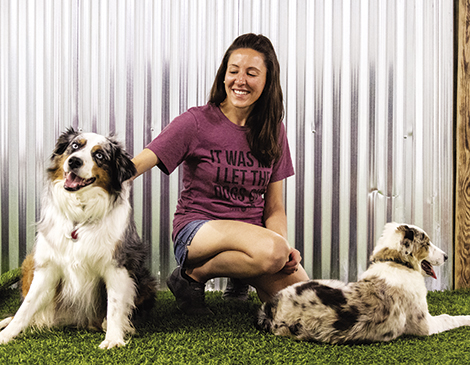 There's plenty of ways to socialize. Situated right next to the Cleveland Animal Protective League, events like dog yoga or beer tastings are organized to raise funds for local shelters and encourage people to adopt. Lisa and Eric are also planning on hosting adoption nights for prospective owners to meet the pups and even incentivizing visitors to rescue by offering free three-month memberships for those who choose to do so. "This is something that is truly Cleveland homegrown," says Eric. "We're just a couple local Clevelanders, born and raised in the area, and we're proud to have the opportunity to bring this concept to Cleveland."