Travel
You can find one of the best views of the night sky at Geauga County's Observatory Park. By Annie Nickoloff
One of Northeast Ohio's quirkier events showcased hundreds of leaping frogs this past weekend. Photos by Matthew Chasney
Zipliners can fly through the evening sky this summer at Lake Erie Canopy Tours' newest tour offering. By Annie Nickoloff
Cleveland may have the river of fire, but one writer plunges straight into the inferno.
The co-founder of Vera Bradley lends her name and unique style to Fort Wayne's first boutique hotel—a great base for tapping into the creative side of Indiana's second-largest city.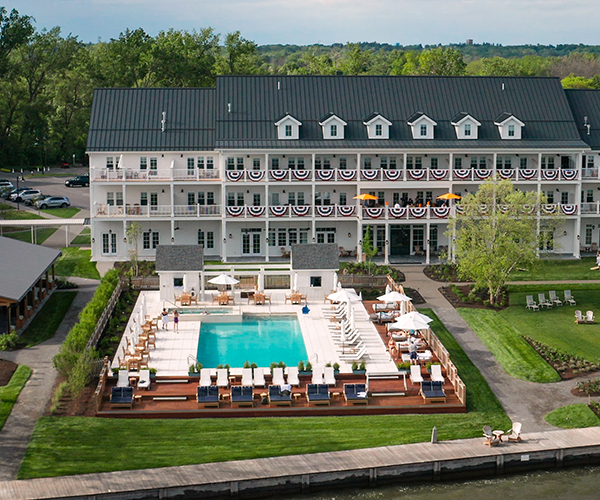 Just four hours from Cleveland, the Lake House on Canandaigua was voted one of the top 30 hotels in the world. We set out to discover why.
From Holland to Saugatuck, the perfect beach vacation you've never thought of — not to mention food, drink and more — is hiding just up North.
Located just three hours from Cleveland, this rugged landscape is worth the drive and the hike.
This barrel-aged whiskey is the liquid gold that can only be exported from this state.
From southern Ohio's Hocking Hills to West Virginia's Cathedral Falls, there are many thrilling sights to see.
Newark Ohio's Market Street Soda Works, Detroit's Joe Ann's BBQ and more are all worth the trip.
Clevelanders know and love Edgewater Beach, but take a beach towel and sunhat to these unexplored Ohio and Pennsylvania based waterfronts.
New flights out of Northeast Ohio cost less than $100 for select locations.