Maybe it's those commercials hawking furniture-and-accessories websites. Or the realization that it's your turn to host the family's annual holiday gathering. But suddenly, every room in your lovely abode looks, well, tired. A single room redecorating, let alone a whole-house renovation, is out of the question because of the expense, time and patience required to complete such an undertaking.

Fortunately, there are ways to wake up a room without draining the savings account, taking days off work to tackle a do-it-yourself project or testing your tolerance of dust, dirt and contractors. We asked three local interior designers to offer a few of their best ideas.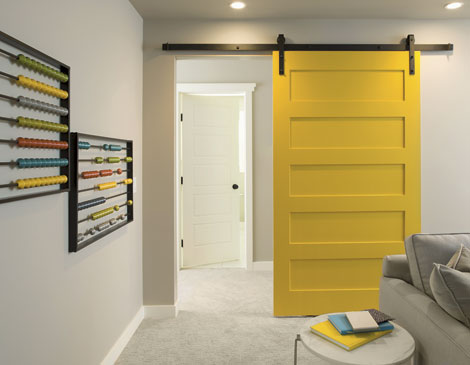 Paint a door.
Creating a focal point by applying a coat or two in an eye-catching shade isn't a trick reserved solely for the front door. Libby Palmieri of House of L in Solon has used it on interior counterparts — a single barn door to a mudroom in a neutral hallway, for example — to add a jolt of unexpected energy to a space. "It's almost like a piece of art."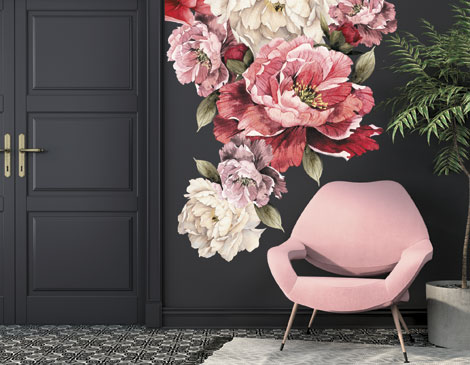 Play with decals.
Summer Alaedeen of Adeas Interior Design in Westlake used big, bold florals from Rocky Mountain Decals to build a blooming trail on the painted ceiling and walls of a client's black powder room. Easier to work with than wallpaper, they allow users to create their own designs. "You first put them up with pieces of tape so you can see where you want each of these decals to go," she says. Then peel off the backs and apply them to the wall.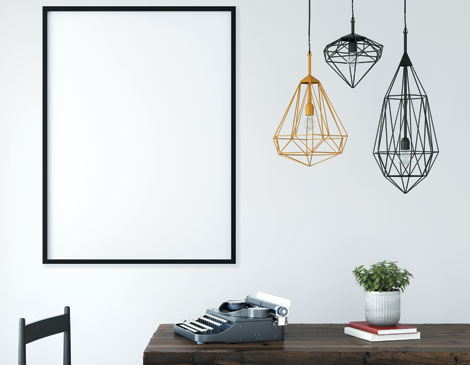 Switch a light fixture.
The move can turn a utilitarian feature into a dramatically illuminating statement that changes the dynamic of a room, Palmieri says. She stresses the importance of selecting a fixture appropriate in scale to the room's volume. "Everyone wants big, great ceilings and all this space," she says. "Then they just ignore it."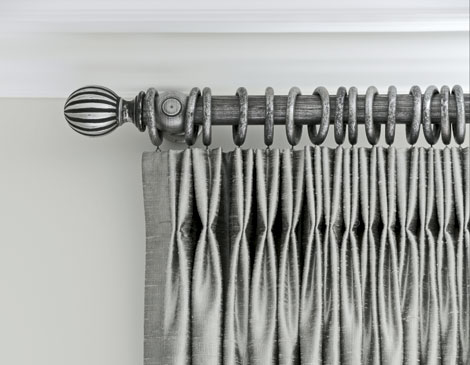 Change a window treatment. "It's an easy thing to do that makes a huge difference in a room," says Marissa Matiyasic of Reflections Interior Design in Cleveland Heights. It doesn't have to be the costly custom production of years ago. Pottery Barn, Restoration Hardware and other retailers offer attractive options that make window dressing easier and more affordable. "A lot of these retailers will give you very clear ways to measure," she adds. p.p1 {margin: 0.0px 0.0px 0.0px 0.0px; text-align: center; line-height: 9.2px; font: 7.5px Frutiger} span.s1 {font: 7.5px 'PMN Caecilia'; color: #e22000}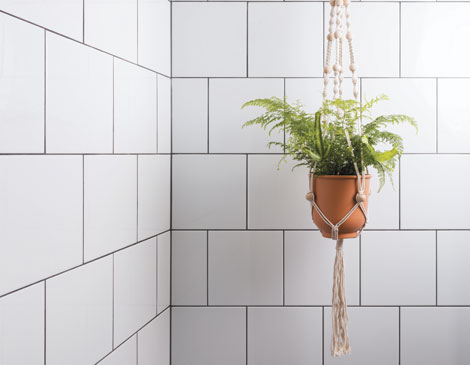 Go green.
Introducing plants to a room is an inexpensive way to add color and texture. Michaels and Joann Fabric and Craft Stores sell products for wall-mounting live and artificial succulents, a fresh alternative to the usual potted plant. Or add a hip retro vibe to your place with a macrame plant hanger. "The 1970s macrame is making a big comeback," Matiyasic adds. "They're in!"