This Fairview Park home feels like a restful oasis filled with tranquil colors, natural light and sophisticated style. The nursery is no different, with smart design choices, adaptable furniture and dynamic accent pieces. Halle Baran, owner and principal of Lakewood-based Sil & Park Interiors, has two little kids of her own, so she knows that babies need to be fed, snuggled and generally comfortable.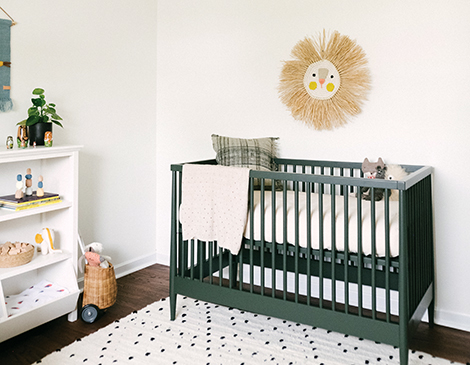 "The baby doesn't care what it looks like," she adds, "so the nursery should be a space that adults enjoy." It should also be a space that can change and grow with the child's needs and the family's preferences.

While you might love the room just as it is, your child is likely to have opinions of their own with the passage of each birthday. In such cases, Baran advises to "pick three shades you can live with and allow the child to choose from them. Don't give them the entire book of paint samples."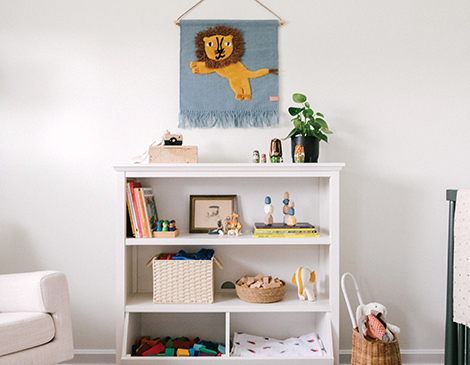 Here Now, There Later
Other elements in the room shine with simplicity as well. A modular, plush chair from Sleepytime Rocker does rock but is stylish enough for a den. Same for the Pottery Barn bookshelf — now in the nursery, later at home in the kitchen. A blue and yellow wall hanging featuring a lion adds a welcoming face and pop of texture to the space.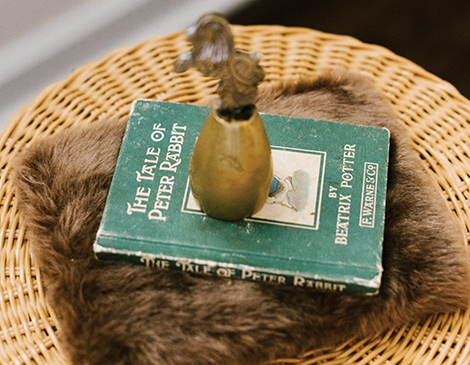 Textured Layers
It may be tempting to have everything match, but Baran suggests going for a more custom look that feels more personalized. "People looking for baby furniture get overwhelmed," Baran says. "They end up with a matching set that's only good for a baby's room." That's why this room feels so well rounded; its textures include linen, stone, wood and wicker. Baran says mixing old and new gives a room more soul than a room with everything brand new.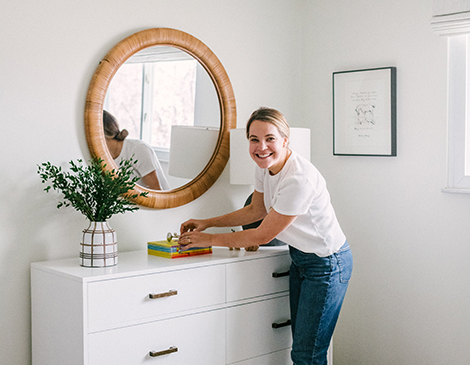 Shop Your Space
Baran encourages shopping your own house by finding pieces likes rugs, artwork, tables, lamps and other accessories — and moving them around. "Things look completely different in new spaces with new light and new wall color around them. It can all feel very fresh," she says. In the nursery, the crib may not always be the bed. The rug may be moved to another room and the rocker replaced with a toy workbench or kitchen.