With its countless fabric options, Schindler's Fabrics is an 80-year-old shop with all the patterns and expertise one needs to add style to a home. Judi Schindler-Oliver remembers tending to her parents' shop at age 6. Her father originally opened the store as an upholstery business in 1938.

The addition of fabric was her mother's idea — done while Schindler-Oliver's father was away on a fishing trip. Today, she keeps upholstery as the shop's specialty, but houses more than 5,000 patterns and 300,000 yards of designer fabrics for home decor such as a gorgeous striped Ralph Lauren wool fabric or a stunning floral toss multi fabric. Since everyone's been at home more, Schindler-Oliver has seen an uptick in DIY projects using fabrics.

"We've been quite busy. People are changing every time I look," Schindler-Oliver says, noting shifting trends. "Gray has been in, for what, 10 years? But now we're starting to see a little change in that as people are turning to emerald green and navy blue finally."

The right kind of fabric can revive a space. Whether it's lively outdoor patterns or cozy indoor colors, it's the final touches tying an interior together. "Fabric is an art form, it can transform a room," says Judi Schindler-Oliver, who owns Schindler's Fabrics. "The big thing I've seen a lot of people doing is things in the kitchen like benches, kitchen nooks, that kind of thing, so we've been extremely busy with custom cushions." Schindler-Oliver gives us four ways to incorporate different types of fabric trends around the home.



Upholstery Trends
When picking out patterns for furniture, you can either go with a big statement or a simple solid color. Schindler-Oliver recommends something in the middle such as a trellis pattern that doesn't overwhelm the rest of the room. She also suggests choosing one or two furniture pieces for the patterned print, while keeping the rest of the room solid. "It's a little bit easier on the eyes and you don't get sick of it as fast," Schindler-Oliver says. "Back in the day when they had 10, 15 patterns in the room, it can get a little over the top."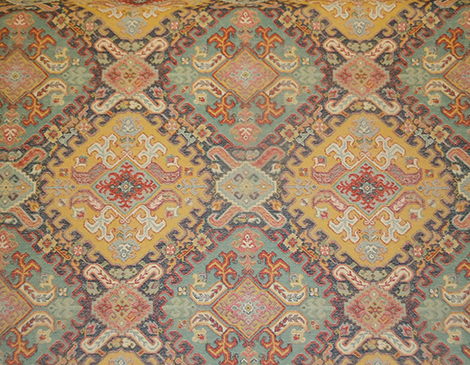 Bedside Manner
Piling pillows on the bed may be a popular look, but without matching their design with the rest of the room, you might come off as a pillow monger. Schindler-Oliver suggests finding fabric that brings out the colors of your comforter or wall art and using subtle shades or reoccurring patterns. It's also more cost-effective in the long run to re-cover existing pillows whenever the trends shift. "You throw a little pattern in, and then down the road, if you're sick of the pillow, [change it up]," she says. "If you're spending [money] to get another pillow, it starts getting pricey."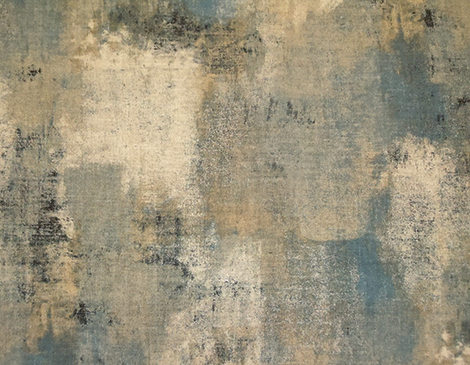 Drapery Draw-Ins
Schindler-Oliver says that while gray is an easy choice for drapes, drawing inspiration from the 1950s might be the way to go. Back then, off yellow or ivory tones were a popular choice to get some level of privacy from the outside world. Spice things up with a bit of abstractness, and just style the drapes as straight panels. "Straight drapery panels give it a softer edge around the window," she says. "The fabrics that we use include a lot of sheers and basically neutral tones."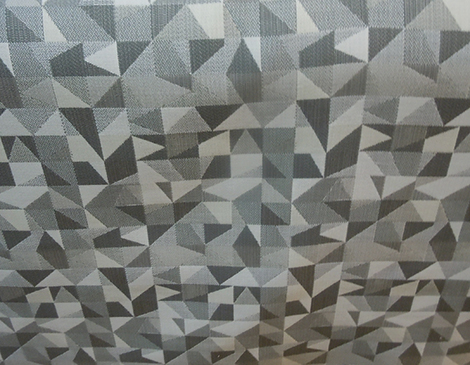 Great Outdoors
While it might be frigid outside, it's never too early to think about rehabbing outdoor furniture. While you might be tempted to spring for all matching prints with birds or plants on them, Schindler-Oliver says it's important to balance with patterns. If a patio bench cushion is green, for example, balance it out with neutral pillows using a geometric shape. "[The outdoors are nice], so we don't want to take away from it," Schindler-Oliver says. "You don't really want to distract from it."