The roof over our head is one part of our home we sometimes take for granted. It's always there, but it's also the main barrier of the home that goes through the most wear and tear from the elements.

"If it's windy outside and you see some shingles flapping, or if you notice a couple of them missing, it's probably time to call a professional," says Dave Sipes, vice president of Legacy Roofing. With the onset of autumn and cold weather, Sipes gives us three issues to pay close attention to.

1. Inspect Your Roof's Flashing
Roof flashing is thin pieces of material placed at certain areas of the roof to direct water away from areas such as chimneys, vents or other roof features. When overlooked, these areas are susceptible to long-term damage. "People really can't see those, especially from the ground, and they tend to wear out," says Sipes. "With the weather that we've had, they tend to deteriorate faster than the shingles do." Sipes recommends checking the areas with flashing for rusting or loose pieces, in order to nip the problem in the bud before leaks occur.

2. Check The Gutters For Issues
An important part of a roof is the granular layer, which is a form of ceramic coating on top of the shingles that provide protection against sun exposure and UV rays. In other words, if you see pieces of this layer coming apart, don't look the other way. "If you see a lot of granules in your gutters or after a rain in your downspouts, then that's definitely a sign your roofs are getting older," says Sipes. Simply take a glance at the ends of your downspouts or inside of your gutters after rainy days to see if anything other than leaves or water are ending up in there.

3. Look Into Ventilation
Not all problems can be identified by looking up at your roof. Sometimes, crucial red flags can come through the inside of your home, such as noticing excessive humidity in your attic. "If you don't feel air flowing or it's really hot during the summer, you more than likely have a ventilation issue," says Sipes. This could lead to significant damage under the roof from moisture buildup or leaks. "One good tip I like to give anybody is if you can get in your attic, especially in the summertime, pop your head in and make sure that you can feel air flowing up there,"he says.

Hard Choices
Ger Bednarcik from Apollo Supply breaks down three different materials of roofing for your next renovation.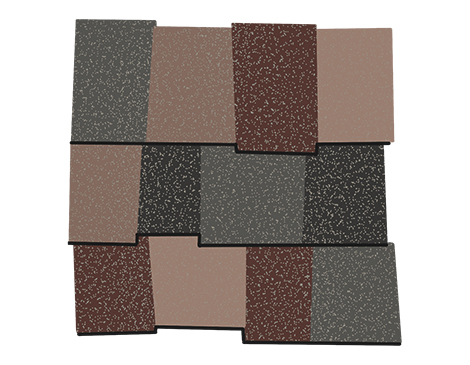 Asphalt
Considered to be one of the most versatile roof materials on the market, asphalt shingles are popular because of their low cost, easy installation and their variety of styles. Not only is it affordable, but for homeowners wanting to achieve a certain aesthetic, this material can mimic tile, scallops and even a wood shingle or shake (a thicker type of shingle). "Generally, this one's the most affordable and the most bang for your buck," says Bednarcik. "And you get a lot of versatility in that category."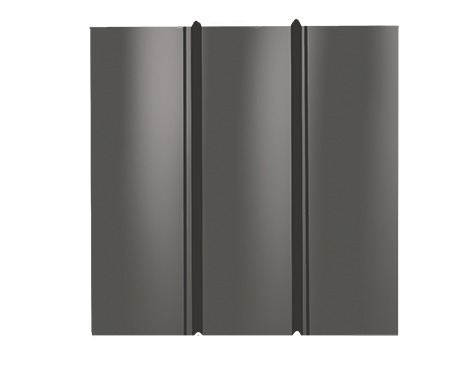 Metal
With a distinct texture of seams and rivets, metal roofs are slowly increasing in popularity. Known for dependability during rough weather conditions, many metal roofs can resist up to a two-inch piece of hail. "This product will last many, many decades," says Bednarcik. "The install portion can get more costly to put a metal roof on some [houses] depending on the type of product, the orientation and even the makeup of the roof," he says.


Slate
A slate roof can add a certain look for those wanting an elevated feel to their home's exterior. If the design calls for it and if the homeowner desires, slate is a sturdy and elegant choice, but it comes at a significantly higher price point. Plus, it can look out of place unless it matches the home. "Not every home can handle the look of slate on the house," says Bednarcik.

Clean Points
Everyone wants a good-looking roof, but there are things to keep in mind when tidying up the top of your home. Legacy Roofing's Dan Sipes gives us some do's and don'ts when keeping your roof clean.

Do: Clean out gutters regularly.
Take it from the experts: don't procrastinate gutter cleaning. Forgetting this simple chore can lead to big problems down the line. Not only will your roof look nicer, but you'll be avoiding future water damage. "If you have leaves up there, it's going to clog your downspout, it's going to clog your gutter," says Sipes. "So that water can actually start to back up underneath your shingles."

Don't Remove algae and moss.
Especially if you're in an area with higher vegetation, your roof may get some algae or moss growth. "If you see streaking on your roof and or algae on there, in my opinion, you don't want to scrape that off," he says. This can strip off the protective layer of the roof or cause damage to the shingles. Instead, Sipes recommends making sure the shingles you're using have algae retardant built into them or opt for replacing them altogether.

Do: Trim branches.
A tree-filled backyard can lead to a lot of dropping branches.To avoid this on the front end, be sure to trim branches that are directly above your home. If some do end up falling, Sipes recommends calling a pro. "If you have big branches fall on your roof, I would definitely call a professional out there to see if it got to the shingles rather than just take the branch off and thinking you're good," he says.

Don't: Power wash your roof.
While it may be tempting, most experts do not recommend taking a power washer or hose to your roof. Your roof is made to withstand tough conditions, but an intense flow of water can lead to stripping off any protective coating. "When you're pressure washing, you're taking the granules off the shingles," says Sipes. "That is definitely nothing you want to do."