Diversity doesn't begin to describe Cleveland's housing stock. So choosing a style that meshes with your home — and your life — might take a little research and brainstorming. Luckily, you can take inspiration from the home's original layout.

"Use the home's architecture as your guide and stay true to the house as it was intended to be," says Dawn Cook, co-owner of Dawn Cook Design and BLDC Design in Shaker Heights. "And then make it your own. It feels more interesting to mix styles not haphazardly but designed."

Put in something meaningful or refurbished or of your grandmother's — something interesting to make that space yours." Here are five popular housing styles, plus ways to think about living comfortably ever after.

Colonial
Colonials are defined by a grand, front-facing entrance with an imposing foyer or central hall. Space is distributed equally to the left and right; formal rooms in front, working rooms in back. Every room is square or rectilinear, and everything is balanced — two sconces not one, six windows not three. Colonials use authentic materials such as wood, marble, limestone, nickel and bronze. Look for decorative molding and hardwood floors — and choose a color scheme that tends toward neutrals, black and white. Furniture that's traditional, post-modern and even Arts and Crafts-style can work.


Georgian
Think Colonials but extra; not just a center hall but a two-story foyer. Formal rooms with a dollop of ostentation to their moldings and woodwork. It's not just a front entrance but a portico or a porte-cochere, and don't stop with two Greek Revival columns when you can have four. Integral to the style are organic neutrals (black, clay, ivory, bronze) and jewel tones. With furniture, go as grand as you please, but be sure to mix in something light to avoid a stuffy environment.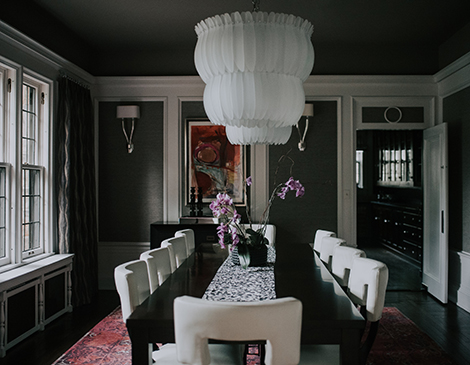 Tudor
Tudors are quirky. Look for varying ceiling heights and zero symmetry. Odd little side rooms, nooks and passageways abound, as if the house had been added on to every other century or so, like a historic English manor, which is what they emulate. There are big, open rooms for families but small, cramped spaces for staff, which usually include the kitchen. "There's so much going on in a Tudor, keep the colors simple — black and white, plus good warm whites and browns," she says.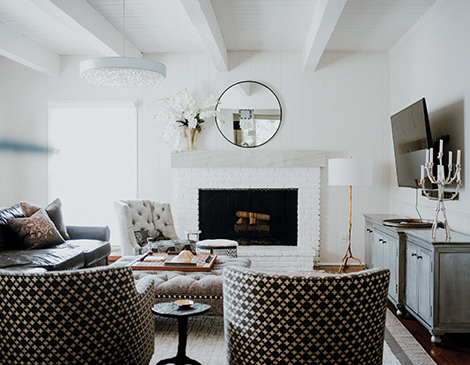 Western Reserve
Western Reserve is the precursor of today's new farmhouse style — often defined by a distinctive front porch on just one side of the facade. Northeast Ohio's true historic homes have this narrow veranda, but the feature also is seen in new construction to evoke this early settlers' style. Cook says these houses are almost always white — echoing a frontier clapboard appearance — but more finished with black-trimmed windows, mullions, muttons and hardwood details. All of these elements evoke an almost stark appearance that invites playful customization. Warm up this style's linear footprint with layers of material like wood and plaster, then bring in as much natural light as possible.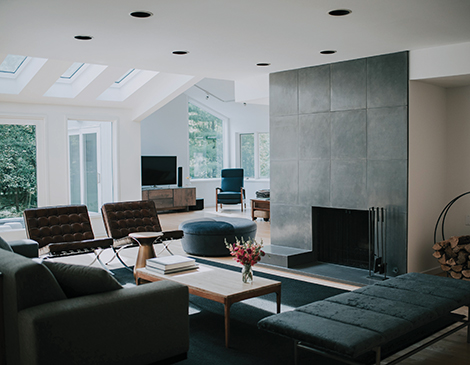 Contemporary Mix
Lots of living spaces are "modern mutts," a mish-mosh that combines a range of classic and contemporary styles. Here, Cook says to pick a few elements that resonate and apply them through the house, since repetition is a classic design element. "Use wood tones if those appeal or a particular color or material, but don't match everything. Mixing it up feels more authentic," Cook says. Choose your style elements and stick with them; it's hard to see hot pink in one room and then traditional pine green in the next. Keep the tone and emotion of the space unified and that modern mutt will feel like a purebred, because you've consolidated your style inside.

Click here to read more about home decorating tips, design inspiration and more from our 2022 Home Issue.