About Town:
Originally surveyed by Moses Cleveland in the late 1700s, Fairview Park is a bustling suburb with just about everything, from easy park access to plenty of local restaurants. Westgate Shopping Center has dozens of stores and eateries that make errands a breeze. And Irish pride is big in this town, as the city is also known for one of the highest concentrations of Irish heritage in the state of Ohio.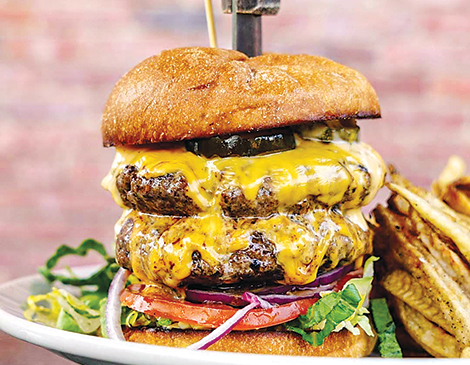 Slife Of Life:
If you're looking for the best burger in Cleveland, look no further than Gunselman's Tavern, which touts massive, juicy options such as the hickory-bacon barbecue burger and the California Style burger. Weber's Premium Custard and Ice Cream on Lorain Road takes you back to the taste of yesterday with its famous Higbee's frosted malt, a richer version than a traditional chocolate ice cream shake. Meetups with friends and their pets happen daily at Gone To The Dogs salon as poodles, Yorkshire terriers and cocker spaniels get washed, trimmed and pampered.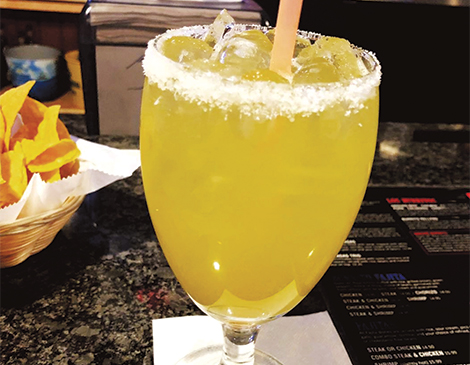 Weekends in the summer are best enjoyed by sipping a margarita (the banana is a favorite) on the patio at Nuevo Acapulco, the city's newest Mexican restaurant that recently relocated from North Olmsted to the former Stamper's Bar spot on Lorain Road. If you're looking to work off the calories, the Fairview Gemini Center is a 93,000-square-foot community and recreation complex with an indoor track, fitness and cardio areas and an indoor pool with slides and play areas for the kiddos. It also provides a place for residents to gather for special occasions, athletics and family fun.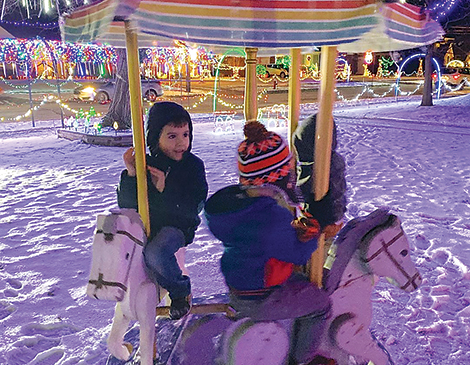 Save The Date:
Hundreds of families travel down Seabury Avenue every Christmas season to be dazzled by the elaborate lights, decorations and handiwork of its residents. Between Thanksgiving weekend and Christmas, almost every home on this half-mile street twinkles with holiday style thanks to garland, blowup snowmen, decorated trees, Santas and more. Candy canes line driveways and some homes even blare holiday tunes. Many families even hang out in their front yards handing out hot chocolate for the kids, and Mrs. Claus' Special Hot Chocolate for the adults. It is a must-see every December whether by car, or a fun stroll on the sidewalk.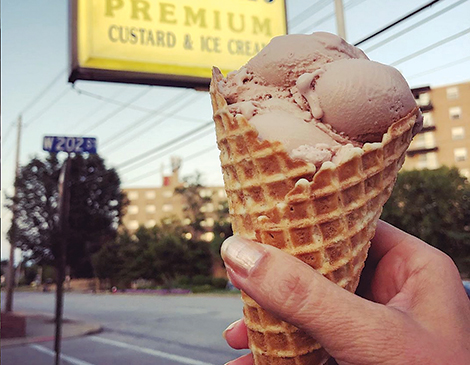 Points Of Interest:
Bain Park Cabin has been the center of Fairview Park for more than 80 years. Surrounded by a quaint hiking trail, the iconic building contains the history of the city — think old letters, photographs and other artifacts — and also serves as a gathering place for events. Thanks to being on the northern edge of the Cleveland Metroparks' Rocky River Reservation, residents can take a swing on the Big Met Golf Course, an easygoing, scenic layout that's ideal for beginners and advanced players. The nearby South Mastic Picnic Area has enough room for family reunions, with its ballfield, fountain and shaded picnic area.

Lively'hood:
Fairview Park has always been a hidden gem on the West Side. While nearby cities such as Rocky River and Lakewood get a lot of buzz, Fairview Park has been a good landing spot for young families and first-time homebuyers. There's plenty of houses with great character that vary from starter homes with modest square footage (that might need some love) to more spacious estates that overlook the Metroparks. The school district will complete a $35.2 million permanent improvement project this year, which includes new classrooms, technology and a state-of-the-art innovation center.

About The Writer: Todd Meany
Todd Meany is a morning co-anchor on Fox 8 News. The Northeast Ohio native settled in Fairview Park 20 years ago and hasn't looked back. Three teenagers later, Todd and his wife Joy have come to love the community feel in this West Side suburb. The great food, shops and people are what keeps the Meany family and many others in Fairview Park.

Click here to read the full list of Cleveland's Best Places To Live for 2020.