About Town:
Solon has long been a suburb of choice for parents searching for good schools, which are consistently No. 1 in our rankings thanks to some of the highest averages in achievement and ACT test scores, and a 98.8% four-year graduation rate. But once those families move to the town of about 23,000, they find engaging arts and recreational activities — such as a community park and a stretch of the Cleveland Metroparks' South Chagrin Reservation — along with a variety of municipal services and many locally owned dining and retail options.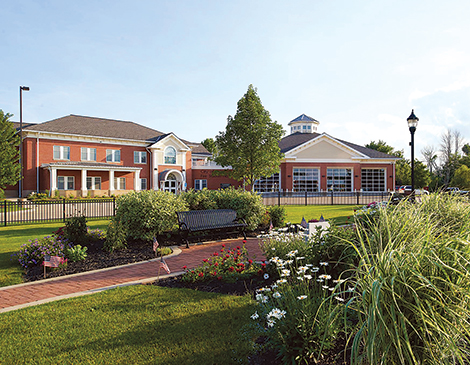 Slice Of Life:
Solonites in the know start their days at Jim's Open Kitchen, a tucked-away diner that's one of the city's best-kept secrets, which just surpassed six decades in the business. From there, it's either mega-playground Play Day Cafe or Solon Community Park to expend some energy in its vast playgrounds and fields. Annex Bar & Grill, another dive located in a house, or Station 43 Tavern, which has the best wings in Solon, offer great options for lunch, while 56 Kitchen is a not-too-stuffy go-to spot for dinner.

But anyone looking for a swankier night out flocks to Swirl Wine Bar. Housed in a 1850s Victorian home, it offers pizzas, pasta and an extensive wine list, making it perfect for dinner or a nightcap out on the town. Miles Farmers Market, which is approaching 50 years in business in Solon's northwest corner, has 21,000 square feet of fresh produce, deli, bakery, cheese and fantastic prepared food such as its famous fried chicken. Stop in UpScaleIt for consigned designer clothes or Solon Bicycle for bike upgrades, gear and maintenance. Meanwhile, do-it-yourselfers can flock to Solon Hardware to tick off their honey-do list.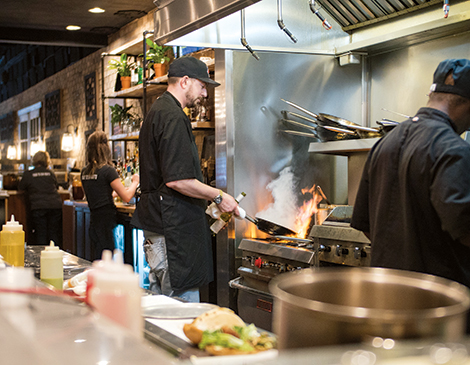 Save The Date:
Solon Home Days is the city's annual weekend-long celebration each July, featuring great food from local restaurants, live music and plenty of games for kids. Set in the sprawling Solon Community Park, kids can run free while parents enjoy a beer in the food garden or check out the craft market for unique items produced by local artists and vendors. The giant inflatable slide keeps the kids occupied, but there's also a parade, movie showing, pancake breakfast, 5K run and 1-mile walk and more.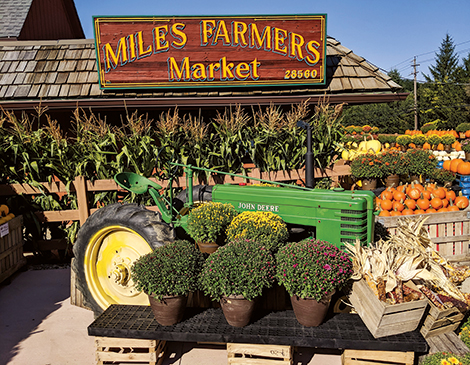 Points Of Interest:
Another best-kept secret, the secluded Timberlake Park lets anglers test their fishing skills with a nearly 4-acre lake that includes bluegill, bass, catfish and sunfish. Don't forget to bring your canine friend along for exercise at the soon-to-be opened dog park there. For youngsters, there's the half-mile StoryWalk trail, which features stops along the path that each tell part of a rotating children's book such as Zootopia. The trail stretches from the Senior Center to the outdoor pool at the Recreation Center. And winter fun enthusiasts should head to the Hawthorn Ridge Sledding Hill in the South Chagrin Reservation.
Lively'hood:
Forty-seven new businesses opened in Solon in 2019 alone, bringing its roster of businesses to 900 employers — a diverse mix of big industries on the city's west side and retail and dining outlets on the east. Solon's housing stock ranges from mid-1960s-built homes to developments with larger, more recently built houses. But whether you're an empty-nester looking to downsize or a growing family on the hunt for more room, the city offers options. City leaders also are working with regional partners such as the County Planning Commission on Solon Connects, which looks to improve pedestrians' and cyclists' connection to the city's civic and commercial spaces.

About The Writer: Joel Hammond
Joel Hammond is a late-30s dad of two who's upset he can't say "mid-30s" anymore. After five years honing the voice of the Cleveland Indians' social media accounts, he's now director of public relations and brand advocacy at the Adcom Group. He has lived in Solon with his wife and kids for four years, choosing it for its schools and proximity to family.

Click here to read the full list of Cleveland's Best Places To Live for 2020.