The Rundown: Bath gives you plenty of space to stretch your legs. Situated next to the Cuyahoga Valley National Park, its homes sit on rolling hills of what used to be a quiet farming hamlet with spacious plots of more than 1.5 acres and yards that seem to go for miles. With an easy 30-minute drive to Cleveland and 20-minute ride to Akron, Bath offers excellent schools, and the shopping centers of Montrose just over the southern border make it more than simply a country retreat.
Neighborhood Profile:
High-End • South
2017 Total Home Sales: 145
2017 Median Home Sale Price: $329,900
Education Ranking: 9
Safety Ranking: 24
The Vitals: Revere Local Schools, which serve both Bath and Richfield Village, regularly place in the top 15 in our rankings. Coming in at No. 9 this year, the district passed a levy in November 2016 to construct new buildings for Bath Elementary School and Revere High School.
What to Do: At the Bath Nature Preserve, about 6 miles of trails weave through the former country estate of rubber baron Harvey Firestone. The 404 acres has been saved from residential development, with trails circling five ponds, wide-open fields and a bog deep in the forested southern end.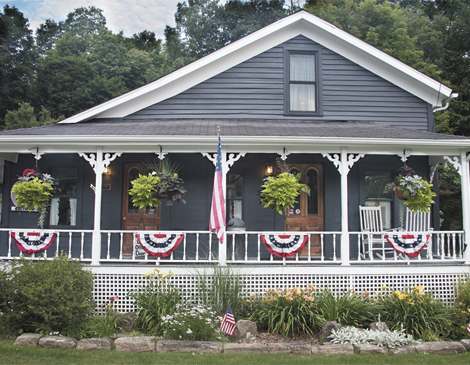 The Hangout: At Gasoline Alley, bicycles hang from the ceiling, Friday happy hour drinks flow and Sunday brunch goes down easy. The former mechanic's shop and gas station along Cleveland Massillon Road boasts a checkerboard floor and a long bar. "When I was growing up, we got gas here," says Mary Anne Krejci, a Howard Hanna real estate agent and Bath Business Association treasurer. "Now you sit in the bar and look at where the [car] lifts were."
Secret Find: With minimal ambient light, Bath makes the perfect spot to gaze at the expanse of the night sky away from the glare of big-city Akron or Cleveland. The Summit County Astronomy Club has set up five high-powered telescopes in a shed with a retractable roof inside the nature preserve. Public viewings begin this summer.
Talk of the Town: Two Cleveland Cavaliers legends — LeBron James and Larry Nance Sr. — live in Bath. But only James has been on the receiving end of an advertising campaign from his neighbor. Longtime Bath resident and Stouffer Realty agent Alison Baranek purchased billboards along I-77 and state Route 18 in March as a response to similar ones urging him to leave for Philadelphia. Her take? "There's No Place Like Home." "We see him around town all the time, but we don't get excited because he's always been here and we're immune a little bit. We take him for granted," says Baranek. "I just wanted to let him know how much we appreciate him and want him here, and want him to stay."
Neighbors New & Old:
"I'm looking down into this wooded creek that's where our property line ends. It dips down. It's beautiful, it's like you're living in a park, like the Metroparks." — Melissa Heckman, a former Brunswick resident who moved to a five-bedroom house on a 2.5-acre Bath lot with her husband and four children last year
"They say it's expensive to live here, but you pay no income tax either, so you can pay a little bit more. And the people are great too." — Mary Anne Krejci, a Bath native who has lived among its hills and woods since she was born in a farmhouse on Yellow Creek Road in 1939