Whether we're in the mood for something sweet or not, a bit of infused honey from Brighton Wool & Honey Co. gets us all abuzz.

In an effort to attract Cleveland foodies to the hive, co-owner Maggie Osborn started infusing honey she harvested from the nearly 55 hives on her 18-acre family farm in Grafton, Ohio, last winter.

The sweet concoctions ($14 for 12 ounces) come in flavors such as lavender, spicy red pepper and a sea salt infusion, made by adding salt to unpasteurized raw honey. It tastes great on a gooey grilled cheese.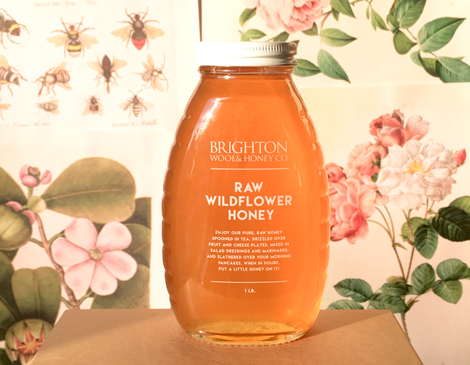 "I've been really into the sea salt recently," Osborn says. "I put it over French toast, in my yogurt. I put it in oatmeal. I dunk anything in there that I can."

And if you need more inspiration for how to ahem, infuse more infused honey into your life, Osborn has plenty of ideas.

"Honey goes well on everything," she says. "How can you dress up a piece of pizza? Drizzle some red-pepper honey on it." 440-539-4853, brightonwoolandhoney.com

Read More:

From a teenage cover band that rocks to a cozy creperie and a fresh-picked bouquet made out of cupcakes, the editors select 50 of the best foods, drinks, shops and entertainers in the CLE.

The votes are in! Our readers pick their faves in more than 60 categories. Best burger, best DJ, best spa & more!

Celebrate with us at the Best of Cleveland Party Friday, Oct. 25 at the Rock & Roll Hall of Fame.