Finally, the question "What's the move tonight?" has an easy answer.
Pins Mechanical Bowling in Ohio City is a new, four-in-one spot offering duckpin mechanical bowling, bocce and a mini arcade of pinball machines (which features some retro throwback themes like Jurassic Park and Batman). It all comes thanks to a collaboration with 16-Bit, the arcade bar formerly located in Lakewood.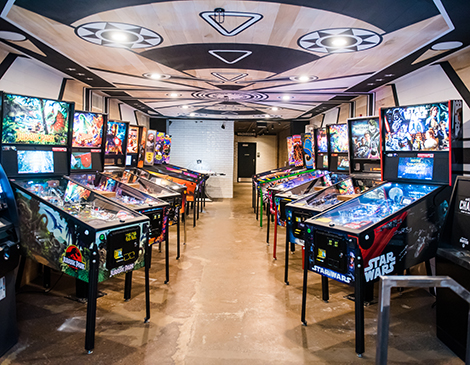 Though the West 25th Street spot makes you feel like a kid again, the adult drink menu is just as playful, featuring original $10 cocktails such as the Betty Boop made with watermelon moonshine (you heard that right) or the Pinball Wizard, made with blueberry vodka, elderflower and ginger ale. pinsbar.com
Discover Cleveland's best in entertainment, drink, food, shopping and more.