See this year's Reader Picks, where our readers responded with their favorite picks in categories such as best happy hour, best pizza, best boutique and more!
Entertainment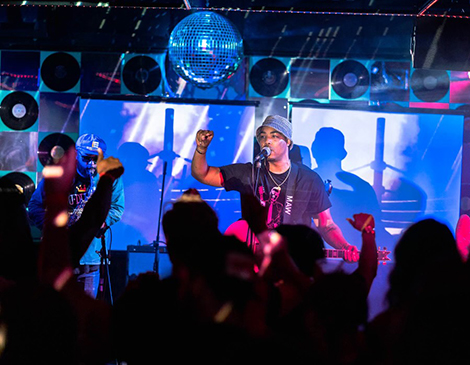 Best New Music Venue: CROBAR
The Croatian Tavern owner Joe Lasic had been serving the near East Side of Downtown for 53 years before Gerard Guhde offered to buy him out in October. By February, Guhde, who previously hosted pop-up events at Porco's Tiki Lounge, Spotted Owl and Grog Shop, used a shoestring budget and a fresh coat of paint to turn the St. Clair Avenue dive bar into a gloriously grimey music club. Both the bar side and the stage area feature old-school nods to the former location such as World War II-era phone booths and a grid ceiling that has become a differential — serving as a convenient and non-aggressive source of lighting, with plenty of different color options — of the music hall. "You could tell there was a time when that room was alive, but it was long, long ago," says Guhde. "The bones and the history are really important to me here. It's already got that dive-bar patina you can't recreate if you want to." Guhde calls the space a "constant work in progress." What's already seeming to hit stride is a lineup of some of Cleveland's biggest, most exciting and most diverse bands including Apostle Jones, Smith Taylor and Marcus Alan Ward. Booking everything himself, Guhde is even starting to get on the radar of some national agents who like Crobar's underground approach. "We've had a tremendous amount of support from the community," says Guhde. "It was about creating a safe haven for those on the fringes, a place where the underground community could thrive without judgment, and a blank canvas for Cleveland creatives and a safe space for the queer and trans community. The community has responded with support." ra.co/clubs/195122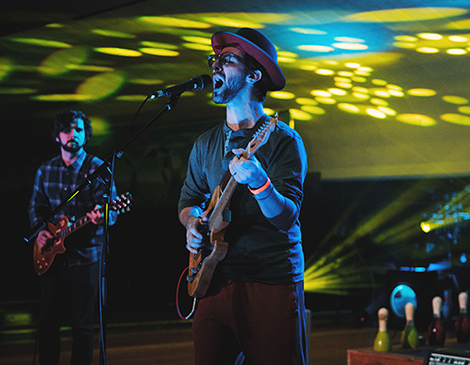 Best Songwriter: Ray Flanagan
Any day of the week, you're likely to find workhorse Ray Flanagan, with his folksy rasp, sharp lyrics and laid-back attitude, jamming the night away to a crowd of beer-drinking Clevelanders. Adding to the near-mythical level of dedication, Flanagan has released more than 50 original songs — at least two a month — since the pandemic's start. One of his latest tracks is a sparse, melancholic boogie titled "Planets Don't Touch," where Flanagan mans every instrument but drums, as he began doing during the pandemic lockdown. "I just love to write," he says. "I love songs." Perhaps Flanagan's unrivaled output came from the years spent toiling away at local open-mics and dive-bar gigs. Inspired by Bob Dylan and Bruce Springsteen, the rock 'n' roll songwriter — who performs acoustic and electric with his five-piece band The Mean Machines — got to work at 19 years old, around 2011. "I didn't know what I was doing with my life, and I just kind of Googled open mics, jams and stuff," says Flanagan, whose search brought him to musician Brent Kirby's 10X3 songwriter showcase, now hosted at the Bop Stop. "I would just go every week even if I wasn't on the list. There was a period where I would sign up every week, and I wouldn't play unless I had three new songs." rayflanagan.net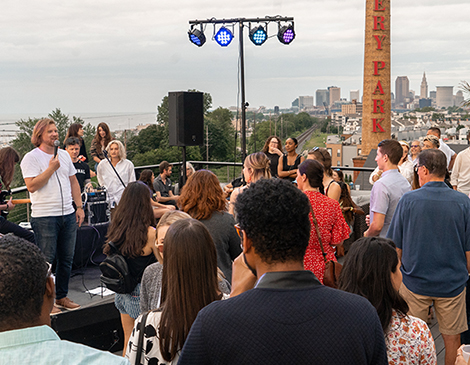 Best Rooftop Happy Hour: Golden Hour
The ingredients for a perfect summer night are simple: cold drinks, conversation and a sunset. You can find this (and more) at Greyt Culture's monthly rooftop speaker and concert series that uses a different Cleveland rooftop as its backdrop each time. July's event was held atop The Shoreway building and featured a talk by entrepreneur Jing Lyon. A striking performance by Chayla Hope offered a dreamy soundtrack alongside a sorbet-colored Cleveland sunset. thatsgreyt.com/golden-hour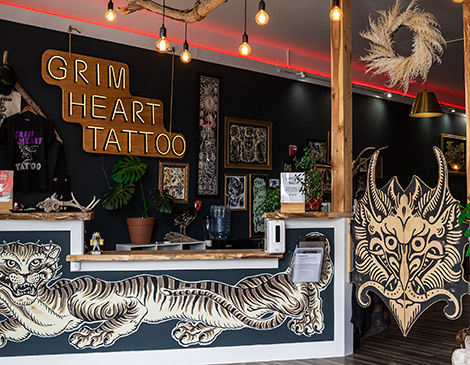 Best Tattoo Events: Grim Heart Tattoo
We've all heard of gumball machine tattoos, Friday the 13th deals and tattoo conventions, but Grim Heart, a recent addition to Lakewood, sets itself apart with tattoo events where ink heads get themed pieces. For example, the shop hosted a Valentine's Day event where shop artists and a guest from Arcola Creek Tattoo made pre-designed, love-themed tats with an edge (and a discount), like a weeping flower that says "Luv Me, Luv Me Not" or a cherub with a heart-shaped war mace. Bolstered by their inviting attitude, the Detroit Avenue spot is an accessible place to get some fresh ink. grimhearttattoo.com
Best Riverfront View: Jade New Asian & Sushi Bar
There's no beating the view at this new Flats hot spot, owned by former XO Steakhouse owner Zdenko Zovkic. Cleveland's waterfront and Flats neighborhood are on full display for customers gathered on Jade's rooftop bar, and also for those seated inside the restaurant by the retractable wall that opens the space up to the Cuyahoga River. jadenewasiancle.com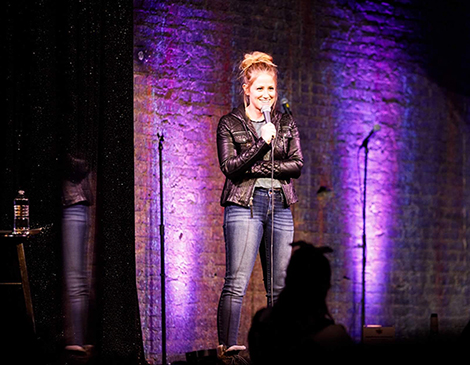 Best Comedian: Mary Santora
For a decade, Mary Santora has set the gold standard of Cleveland comedy onstage at Hilarities and on WMMS' the Alan Cox Show. Now, her 2021 debut album Hillbilly Boujee is taking her national. This month, she embarks on an eight-state, 16-show tour, where you'll hear her dark observational humor and plenty of hometown pride. "I try to be an ambassador for the city," she says. While she's working on a video special for 2023, catch her live to get the full experience. "Crowd work creates such a genuine connection between myself and the audience," she says. marysantora.com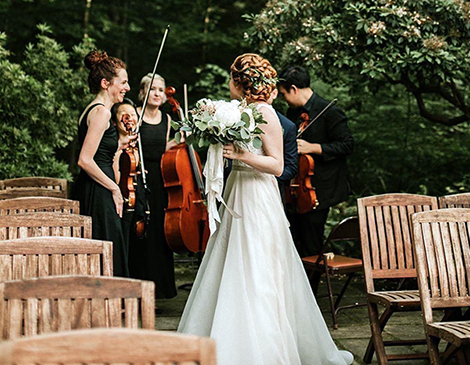 Best Wedding Band: Opus 216
When arranging a wedding, the big day's soundtrack should hit all the right notes. Thanks to its deep and varied crew of skilled musicians, Opus 216 resonates with any wedding's tone, from the bride's delivery to the reception's last dance. Founded by Ariel Clayton Karas in 2012, this ensemble meshes string, brass and woodwind to craft soundscapes for any occasion's musical demands, be it French café jazz, Irish and American fiddle, Top-40 hits or a genre in between. The group's double-digit membership permits hustling to a variety of gigs daily; a normal Saturday may include five separate performances, ranging from string quartet, to solo fiddle — or something more unique. "We had a really unusual wedding a couple of weeks ago," says Clayton Karas. "We often do string trio, and maybe we add flute or something, but they wanted cello, guitar and trumpet. It worked really well, and they were super-duper happy." opus216.com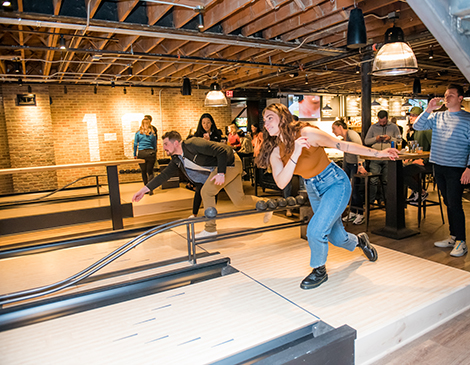 Best Indoor Entertainment Venue: Pins Mechanical Bowling + 16-Bit
Finally, the question "What's the move tonight?" has an easy answer. Pins Mechanical Bowling in Ohio City is a new, four-in-one spot offering duckpin mechanical bowling, bocce and a mini arcade of pinball machines (which features some retro throwback themes like Jurassic Park and Batman). It all comes thanks to a collaboration with 16-Bit, the arcade bar formerly located in Lakewood. Though the West 25th Street spot makes you feel like a kid again, the adult drink menu is just as playful, featuring original $10 cocktails such as the Betty Boop made with watermelon moonshine (you heard that right) or the Pinball Wizard, made with blueberry vodka, elderflower and ginger ale. pinsbar.com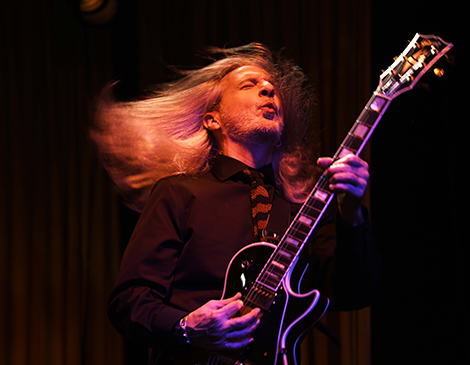 Best vs. Best: '70s Cover Band
Cover Artist: Soul of Zeppelin
Inspiration: Led Zeppelin
Our Favorite Song: Heartbreaker
Picking a Setlist: "It isn't imitation or parody," says guitarist Carl Baldassarre. "We're reinterpreting the music with a soul."
Why That band?: "When I first heard Jimmy Page play guitar, I decided it's what I wanted to do with the rest of my life."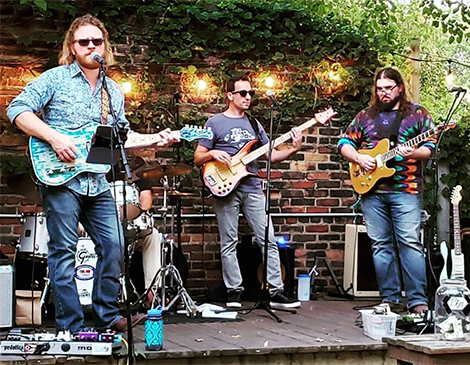 Best vs. Best: '70s Cover Band
Cover Artist: Sunshine Daydream
Inspiration: Grateful Dead
Our Favorite Song: Bertha
Picking a Setlist: "We change the setlist every time," says bassist Fred Perez-Stable. The band selects from 120 songs.
Why That band?: "You can treat the Dead like jazz musicians treat the Great American Songbook. It changes every time — just like the Dead would want."
Food & Drink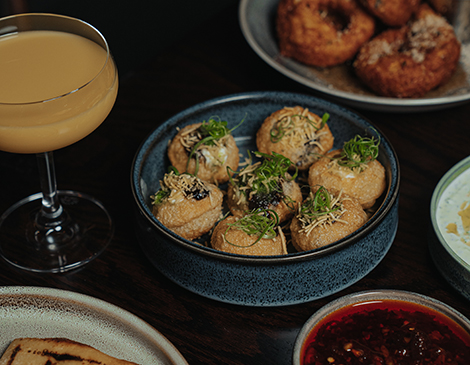 Best Crispy Puris: Amba
A moody interior offers delights and surprises around every corner at this Indian fusion restaurant and cocktail lounge from chef Douglas Katz. And the Hingetown eatery's signature dish is no different. Traditionally a simple fried street food, Katz's modern take on crispy puris ($9.99) fills the flaky wafer with potato salad, zhug, yogurt and tamarind and tops it with green onion. ambacle.com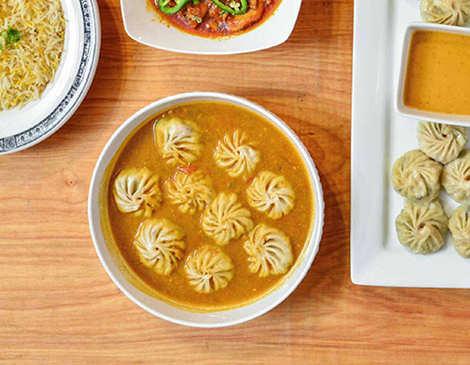 Best Momos: Cafe Everest
For Tarah Baraily, owner of Cafe Everest, momos are more than just a national pastime from his homeland of Nepal. Making these savory dumplings is a family tradition he's enjoyed since childhood. Now, Baraily is bringing the dish from his home kitchen to the mouths of hungry Clevelanders. "When you go to Nepal, it's very popular," Baraily says. "People eat momos for morning, lunch and dinner." Cafe Everest goes through nearly 100-200 plates of momos per week, so it seems they've caught on here, too. Momos — available stuffed with vegetable ($8.99) or chicken ($9.99) — are created in a four-hour process of making the dough, chopping vegetables, cooking any meat and then finally steaming or frying the delectable treat. "It's all handmade doughs," Baraily says. "Very simple recipes we put in there — healthier to eat." cafeeverest.com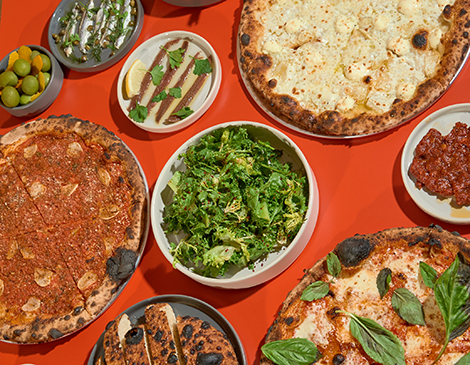 Best Pizza Snacks: Cent's Pizza
By now, you should know about this wood-fired, NYC hipster-inspired Lorain Avenue pizza joint. But if you're only aware of owner Vincent Morelli's black-bubbled pizzas made from primo ingredients, like imported cheeses and the finest extra-virgin olive oil, you're missing out on some of Cleveland's most exciting dishes. Start with the Wonderbread ($6), wood-fired dough and butter ($3), made in-house. From there, though, get adventurous with white anchovy ($10), marinated and spiced with capers and lemon; citrusy Castelvetrano olives ($6) or prosciutto ($10), made from cured duck breast. There's nowhere we'd rather do pizza night right now. centspizza.com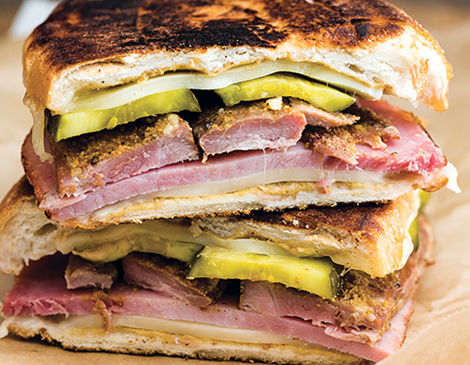 Best Downtown Sandwich: Cleveland Sandwich Co.
Sandwiches define great cities like Philadelphia, Chicago and Detroit (if a hot dog counts). Cleveland is no exception. Yet, other than that corned beef on its outskirts, our downtown has lacked a great sanguine lately. Maybe an outsider knew what we lacked. Since opening this year, Buffalo native chef Kevin O'Connell has built a following by bringing fine dining panache to chef-driven sandwiches like the Little Havana ($17) with smoked ham, pork belly, pickles and Swiss cheese on plancha pressed roll. It's paid off, as the chef plans to open spots in the Ernest and Young building and Tower City by 2023. clevelandsandwichco.com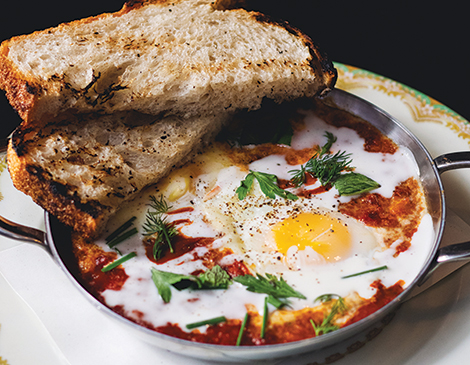 Best Midwest Tasting Menu: Cordelia's Bellie Up Menu
If dinner at your grandma's was anything like ours, she constantly urged you to "eat, eat, eat." That's the feeling chef Vinnie Cimino went for with Cordelia's Bellie Up tasting menu ($85). "We feed you just like Grandma does," he says. "Open a bottle of wine, sit back and we start sending food in waves." Over six to eight dishes, including dessert, you'll get stuff on and off the menu, dishes in development, fun experiments and bite combinations concocted during the staff's family meal. Cordelia's ambition stands up to its East Fourth Street predecessor Lola Bistro, and there is truly no better way to experience Midwest dining. "We want to have you keep coming back and finding your new favorites." cordeliacle.com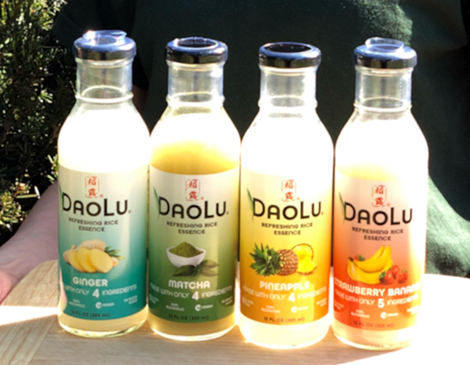 Best Refreshing Rice Essence: DaoLu
DaoLu, which translates to "rice essence," is a family tradition that Ying Grasso has brought from Shanghai to Cleveland. The fermented rice beverage, which is popular throughout Asia, is made by adding a fermentation starter to organic rice. The probiotics, fungi and bacteria break the rice down into natural glucose, producing a sweet, healthy drink made from four to five ingredients. About 100 gallons of matcha, ginger, pineapple and strawberry banana are brewed weekly in Amba's former ghost kitchen. Since landing DaoLu ($5.99) on shelves at Metropolitan Market in 2018, Grasso has converted kombucha loyalists and area chefs like Jeremy Umansky, who sells it at Larder in Ohio City. Grasso is eager to expand. "You don't have to sacrifice taste for health benefits," Grasso says. drinkdaolu.com
Best Bottled Cold Brew: Guardian Cold Brew
From bean to bottle, Guardian Cold Brew emphasizes Cleveland with great tasting coffee and ethical practices you can feel good about. Owner and coffee fanatic LT Magnotto started his company five years ago to make cafe quality cold brew available anywhere. "You'd open the can or the bottle, and it didn't taste like what you get when you go into a cafe," he says. He worked with Phoenix Coffee Roasters to develop the flavor he wanted – smooth and chocolatey with a fruity finish – and they have been roasting and brewing Magnotto's coffee since. "I could tell you the farmer's name," he boasts of the ethical practices in a business where that can be very difficult. Guardian is able to keep their proprietary roast recipe consistent no matter the time of year, and it always tastes good. So whether you're drinking it from the bottle or over ice, like Magnotto enjoys, be sure to pick some up next time you need a delicious caffeine boost. guardiancoldbrew.com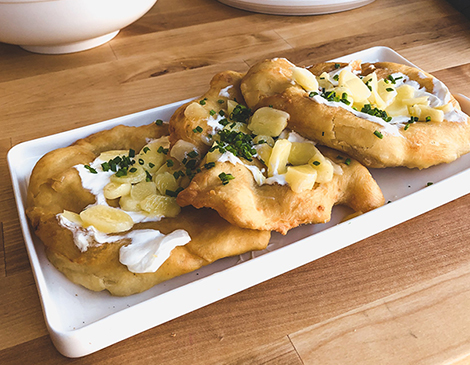 Best Langos: Immigrant Son
Don't be gauche, eat your langos! Immigrant Son's Andrew Revy, himself a son of Hungarian immigrants, wanted to show Clevelanders that there were better beer snacks out there. "I didn't want to say, 'Here's another brewpub and here's another pretzel,'" Revy says. Pronounced lawn-goesh, it's Hungarian fried bread at its most simple, served either rubbed with garlic butter and sprinkled with Maldon salt ($6) or dressed up with sour cream and cheese curds ($8). The West Lakewood menu has an entire section dedicated to the fried delights and even features a locally sourced wagyu beef hot dog wrapped in the langos and fried ($9) — a perfect example of the global mashup Immigrant Son stands for. "The gospel of langos has been spreading through Cleveland," Revy says. Just one bite might make you a believer. immigrantsonbrewing.com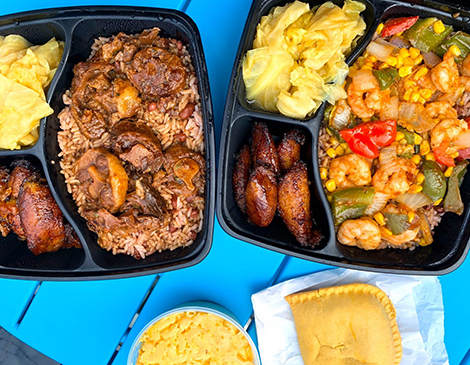 Best Jamaican Patties: Irie Jamaican Kitchen
In 2017, Chef Omar McKay set out to bring Clevelanders authentic Jamaican food in a quick, casual format by opening his East 185th Street location. Now with spots in Old Brooklyn and Akron, he might offer no better quick snack than chicken or beef patties ($3.25). A thin, sweet and flaky pastry hugs a fine, near-liquidy, pool of stewed spicy ground meat. Don't mistake the simplicity of presentation for a lack of complexity in this roadside island delicacy. iriejakitchen.com
Best Patio Renovation: JoJo's Backyard
Tucked behind the main restaurant, JoJo's Bar, this iconic Chagrin Falls patio invites you to stay just a little longer. Formerly home to the iconic Gamekeeper's patio, once named one of the country's best, the space is accented by a cream and ivory color palette, pops of green foliage and wicker light fixtures (an ambiance completely curated by owner Rick Doody's wife, Wendy Berry of W Design Interiors). "It feels like you're in Naples, Florida," says director of operations Patrick Granzier. The menu — which consists of lighter, summer-inspired seafood fare and a rainbow of fruity cocktails and mocktails such as the Pineapple Smash ($14) or Blackberry Virgin Mojito ($7) — also lets you escape to a tropical paradise. Watch your grub cook just feet away from where you're sitting as an open-flame Argentine-inspired grill cooks up everything from juicy kabob platters ($23), barbeque spare ribs ($35) or — if you're feeling more simple – some pineapple or corn on the husk straight off the grill. jojosbar.com/backyard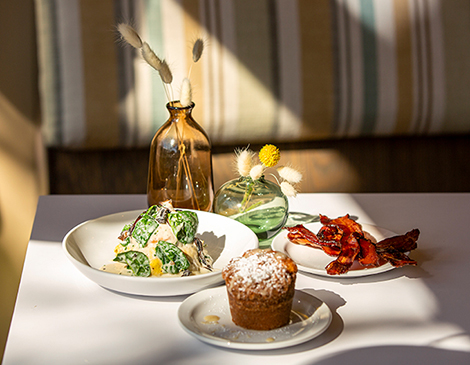 Best vs. Best: New Brunch Spot
Name: Juneberry Table
Location: Ohio City
Website: juneberrytable.com
Chef: Karen Small
Previous Project: Flying Fig
Inspirations: Contemporary Appalachian cuisine, farm-to-table ingredients
Signature Dish: Housemade biscuits ($7) with sorghum butter and jam made from seasonal, locally harvested fruit
Chef's Thoughts: "I just really love good food. I don't really need all the bells and whistles that sometimes come with it. I like the comfort of a breakfast and lunch place. I think that's special."
What's Next: Pearl Street Wine Market & Cafe
Best vs. Best: New Brunch Spot
Name: The Spot on Lakeshore
Location: Mentor
Website: thespotonlakeshore.com
Chef: Zachary Bond
Previous Project: Table 45
Inspirations: Eastern European ingredients, scratch cooking, fine dining
Signature Dish: Slo omelette ($11) with smoked Slovenian sausage, braised cabbage and paprika sour cream
Chef's Thoughts: "One day, (the owner of Lakeshore Eatery, where Bond started) called me and said, 'Hey man, I'm done. Do you want it?' I thought all the thoughts and then was like, 'yeah.'"
What's Next: Ticketed dinnertime events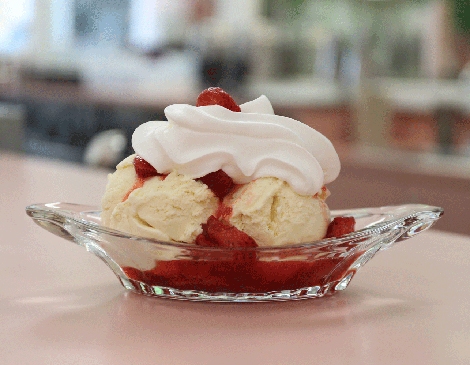 Best vs. Best: Classic Cleveland Ice Cream Parlors
Parlor Name: Malley's Chocolate Shoppe & Ice Cream Parlor
Year Established: 1935
Origin: Lakewood
Number of Locations: 4
Number of Flavors: 25+
in the Family: Third generation, four siblings
Local Favorite: Peanut Butter Buckeye
inspiration: "My grandfather was always making the best confections. He had many trial and error with a bunch of homemade recipes until he found one that he thought was worthy to sell."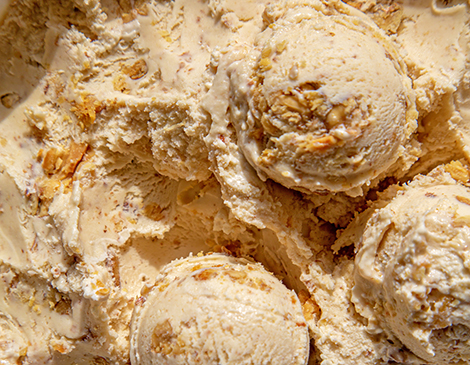 Best vs. Best: Classic Cleveland Ice Cream Parlors
Parlor Name: Mitchell's Ice Cream
Year Established: 1999
Origin: Westlake
Number of Locations: 9
Number of Flavors: 35 per season, 75 annually
in the Family: First generation, two brothers
Local Favorite: Geauga Maple Syrup Walnut
inspiration: "We try to make the most delicious ice cream that we can from ingredients that we're proud to use. And we try to have something new that people haven't seen before."
Best Kouign: Sophie La Gourmande
Bend a knee to Sophie La Gourmande's regal pastry, the Kouign Sophie ($4.25). The Cleveland Heights patisserie's take on the classic kouign (pronounced 'Queen') uses the same dough as its house-made croissants and Danishes but swirls it into a roll and sprinkles it with chai spice and sugar. "We took some license and liberties and decided that we should name that the Kouign Sophie," says chef and owner Bob Sferra. Sophie was a pandemic baby, Sferra says, born out of his catering company, Culinary Occasions. "Some of the shelf-stable French shortbread cookies and handmade chocolates and confectionery were selling elsewhere." The brick and mortar opened in May 2022 with a full patisserie menu as well as French-style sandwiches and entrees for lunch. It might be the new kid on the block, but with inventive twists on classics like the Kouign Sophie and the everything Danish (a Danish with cream cheese and everything bagel seasoning $4.75) Sophie will quickly become a favorite. sophielagourmande.com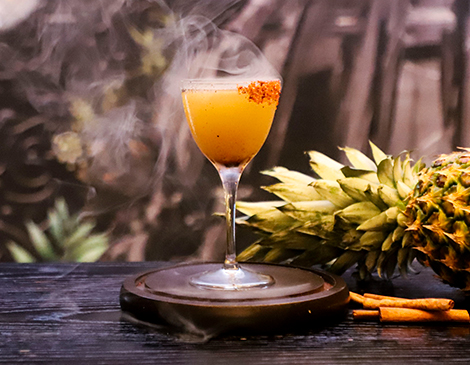 Best Smoking Cocktail: The Last Page
If you think nothing exciting happens in the suburbs, you obviously haven't been to The Last Page. The modern American menu's influences span the globe, but the cocktail menu, complete with glitter, smoke and flames, keeps us coming back. A cup depicting a distressed-looking red fish wears a lime broach of flames in the Mai Tai ($15), while the Thai Butterfly ($15), presented tableside like a gift in a golden box, opens to reveal a gold pixie dust treat in a cloud of smoke. But with flavors infused into these elements, it's more than a dry-ice-esque gimmick. "We wanted to bring some of the excitement that happens behind the bar into the dining room," says Angelica Sbai, director of beverage for Kind of One Concepts. "I'm also a firm believer that you eat with your eyes first, and I wanted to invoke all the senses."
thelastpagerestaurant.com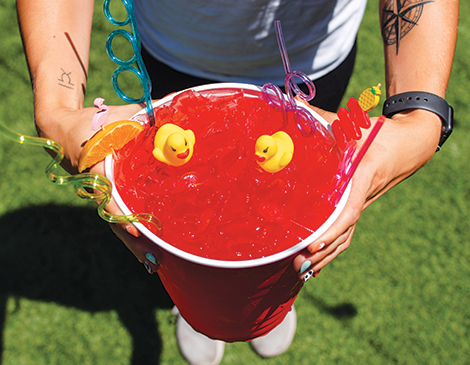 Best Shareable Cocktails: The Yard on 3rd
In Cleveland, embracing summer is essential. At this Downtown Willoughby truck park, that means country music, truck beds and big, shareable cocktails you can enjoy with friends. The Willbilly Punch ($40) comes as a 110-ounce "red Solo cup" complete with twisty straws, floating ducks and Swedish fish floaters. Like all of the cocktails here, the liquor — in this case tequila, vodka and gin — blends with gluten-free and vegan mixers from Columbus' Simple Times Mixers.theyardon3rd.com
Shopping
Best Nostalgic Toy Store: Apple Jax Toys
Lakewood and Chagrin Falls offer the toy store of your '80s-kid dreams. Thousands of classic, vintage and modern toys from He-Man, Star Wars or various superheroes transport you back to age 12, yanking on your mom's coat sleeve pleading for more. Can't stop thinking about that lightsaber-wielding, talk-action Darth Maul figure from Walmart in 1999? You're in luck. Apple Jax likely has 20 of them. applejaxtoys.com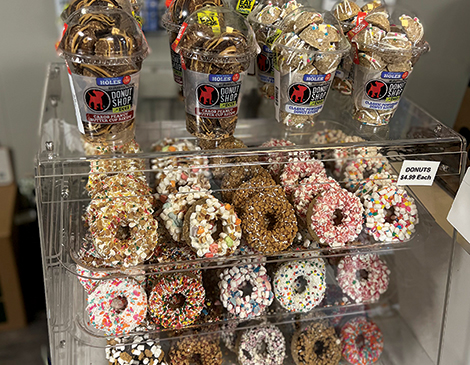 Best vs. Best: Pet Bakeries
Bakery: Barktown Willoughby
Favorite Treats: Imagine Treats
Favorite Toy: Hear Doggy, which has a squeaker only able to be heard by dogs
Why We Support: Treats made by autistic adults at Deepwood Center in Mentor
Why They Do it: "Downtown Willoughby is growing," says owner Gladi Reilly. "So many new residents have dogs."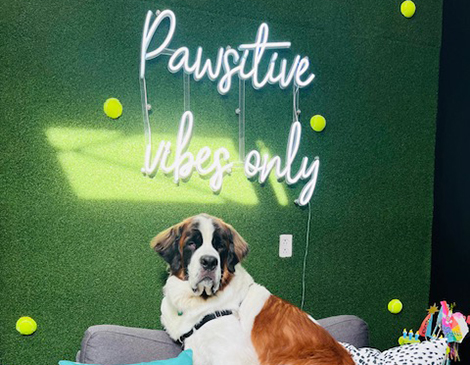 Best vs. Best: Pet Bakeries
Bakery: Luca's Barkery
Favorite Treats: Cake pops and Cannolis
Favorite Toy: Canophera Chews and Bully Sticks
Why We Support: Local, organic ingredients
Why They Do it: "Who wouldn't want to play with dogs all day?" says co-owner Jennifer Bowling.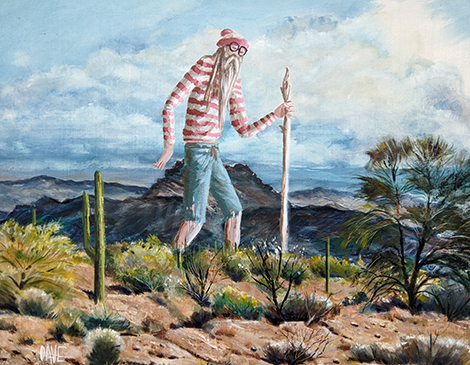 Best Novelty Artist: DaveRuinsArt
What do a vintage lighthouse painting and Star Wars have in common? For Dave Sherrill, who produces novelty art under the alias DaveRuinsArt, the answer is a mega hit on Reddit that kickstarted his professional career as an artist based in downtown Canton. Inspired by street artist Banksy, Sherrill's brand of "ruining art" makes over vintage landscapes, thrifted or found online, with pop culture references. Since going viral and extending his online presence using TikTok, Dave now makes his living through his online shop, Arrowhead Goods, and local art shows where you can buy one-of-a-kind pieces for a few hundred dollars, or a $20 print. "I don't know how long it'll last, but it's been a ton of fun." arrowheadcanton.com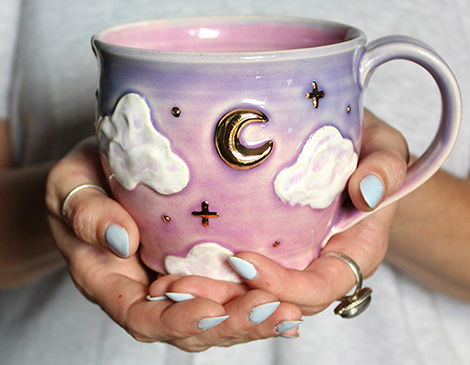 Best vs. Best: Ceramics
Studio: Clay Dust Studio
Artist: Christa Morris
Most Popular item: The Daydreamer Collection
Why They Do it: "I was discouraged by my parents to pursue art, but I loved my high school ceramics teacher. She was my idol, my inspiration."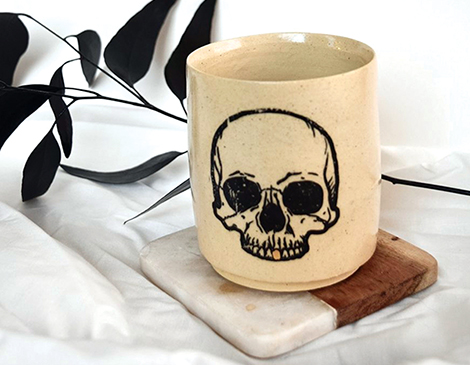 Best vs. Best: Ceramics
Studio: Svona Studio
Artist: Shelly Svonavec
Most Popular item: The skull ceramics collection
Why They Do it: "You'll find ceramics in hundreds of thousands of years. The idea that every single thing I make could be dug up one day is kind of crazy."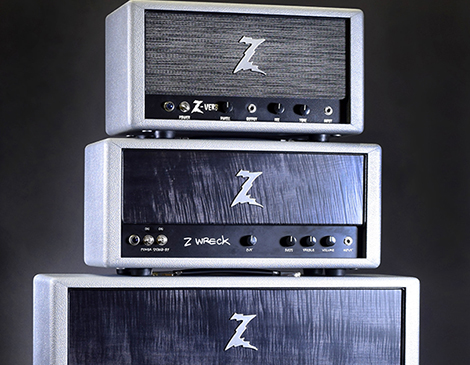 Best Cleveland-made Guitar Amplifiers: Dr. Z Amps
It's a misconception that electric guitarists just play to look cool. Really, these musicians are gear-headed nerds who love to make noise. Dr. Z — aka owner Mike Zaite — is no different. Since 1988, Zaite's tinkering has led to more than 20 styles of made-to-order guitar amps and accessories. Guitar heroes such as country star Brad Paisley and Kent-native and Eagles guitarist Joe Walsh, who plays a signature Z-Master ($3,399), a three-speaker recreation of the 1959 Fender Bandmaster that Walsh played with James Gang, prove these amps are made for the stage. "When I hear him play the 'Hotel California' solo through my amp, I can't tell you the smile on my face," says Zaite. drzamps.com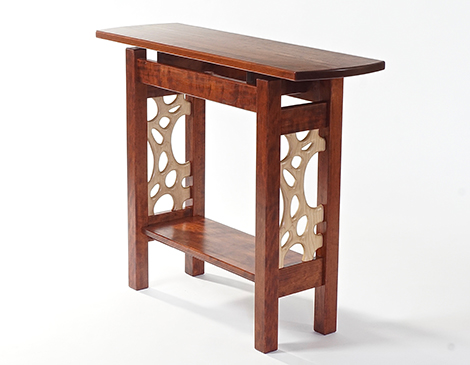 Best Custom Wood Tables: Furniture Makers
Any soiree becomes an excuse to showcase your new dinner table when you pick up an elaborate, handcrafted piece of local lumber from Furniture Makers. Owner Alex Sutula builds custom projects — whether it's a utilitarian, midcentury modern coffee table or imposing trestle table, cherry veneered on massive pedestals — in a 900-square-foot workshop in Tremont. Prices range from $1,000 to beyond $19,000, depending on how exquisite the design is. Think hand-cut exposed dovetails, gouged textured panels and carved panels. Creative license sees Sutula stenciling his signature: organic web features, which he says doctors have likened to microscopic bone structures within contrasting frames. "It kind of just elevates the whole piece," Sutula says. After almost two decades, Sutula's favorite part is still brushing on the first coat of polyurethane. "You put on this coat of oil and then the grain just absorbs it, and all of the colors that are in the wood just jump out at you." furnituremakerscleveland.com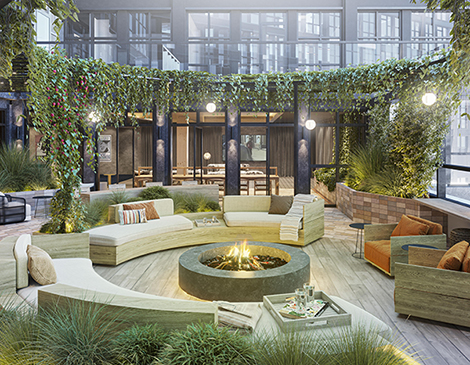 Best New Apartment Complex: Intro
Cleveland's beauty is in the blend of old and new. There may be no corner more exemplary than the intersection of Lorain Avenue and West 25th Street, where America's largest mass timber project — Intro — sits next to the 110-year-old West Side Market. While residents enjoy 300 luxury suite layouts, floor-to-ceiling windows, a dog park and rooftop pool and hot tub, the space has become a hub for tourists and locals to enjoy Edda Coffee, the campfire-themed gastropub Pioneer and the forthcoming steakhouse Jaja, which will feature a glass ceiling. Add an event center run by Truss Event Venue, which left the space bumping during NBA All-Star Game Weekend, and you've got the perfect place to show off. introcleveland.com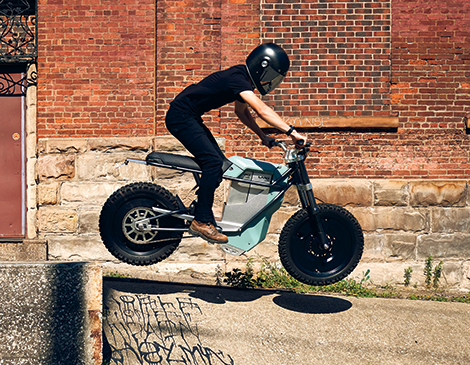 Best Electric Motorcycles: The Land Moto
The District ($7,800) isn't your dad's gassed-up hog. A three-class power system allows it to switch between bike, moped and motorcycle settings — a perfect fit for "motor-curious" newbies and seasoned road warriors alike. Envisioned by Cleveland native and Land Energy CEO Scott Colosimo long before it was first prototyped in 2020, this hybrid is set to make noise among environmentally conscious riders, who can expect 80 miles of range from the vehicle's interchangeable battery packs. "Electrification is good for short distances, tons of torque and 0-to-60 fun," says Colosimo.
landmoto.io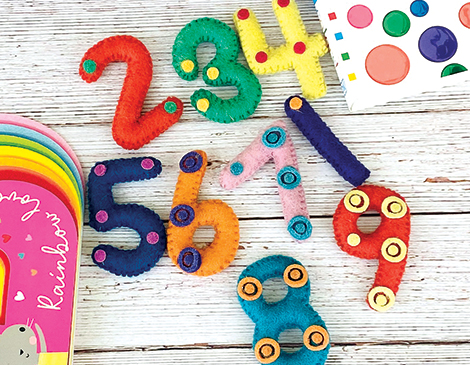 Best Charitable Felt Art: Nepali Artisans
Arpan Shrestha, a Nepal native, started her store in 2019 to bring handmade artistry from the rural Kathmandu Valley to Cleveland while supporting female workers in the country. "They don't have much opportunity because they are not educated," Shrestha says. As many as five skilled hands go into creating one adorable finger puppet ($9.99), nursery garland ($48.99) or cat cave ($69.99), among a few customer favorites. "It's small, but it does make a difference." nepaliartisans.com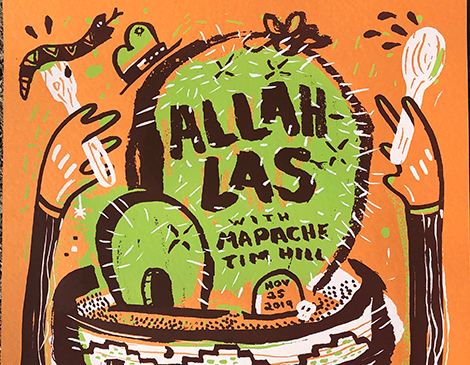 Best Concert Poster Artists: The Bubble Process
In 1999, Kent State students Sean Higgins and Nicholas Rezabek started an in-class time-waster called "the kill game," where they took turns illustratively murdering the other's drawing. That collaboration turned into The Bubble Process, which channels that collegiate diversion into eccentric concert posters. Now living states apart, the artists play "a never-ending game of digital tag" over a flurry of hand-drawn illustrations and Photoshop files. Prismatic and intricately bizarre designs commemorate regional shows by the Black Keys, Neil Young and Tyler, the Creator. "It's really cool to get to provide somebody that memory as a tangible item," says Higgins. thebubbleprocess.com
Best Permanent Jewelry: The Sis Kiss
After years as a criminal defense attorney, Megan DiVincenzo traded in her briefcase for fine metals and pliers. The twist? The jewelry sticks on you like handcuffs. Customers of DiVincenzo's The Sis Kiss, a jewelry boutique in Westlake, are flocking to permanent jewelry ($44-$200) — bracelets, rings and necklaces custom fitted and affixed to your body. "People love that because it obviously doesn't fall off and you don't have to adjust it," says DiVincenzo, who started the brand to serve people with smaller wrists like herself. Choose between gold-filled, 14-karat gold or sterling silver. Dress it up with charms or diamonds. Then, slap on those goggles to protect your eyes as DiVincenzo welds the piece onto your wrist. "It's a great concept, but you also get to have fun while you're doing it," says DiVincenzo. "It's an experience." thesiskiss.com
Get ahead of the weekend by signing up for our free weekly "In the CLE" newsletter — your guide to fun throughout The Land. Arriving in your inbox every Wednesday, this weekend to-do list fills you in on everything from concerts to museum exhibits — and more. Subscribe here.