There's not a whole lot of free time when you're one of the hardest-working live bands in Cleveland.

After playing more than 60 shows in 2019, Apostle Jones had wowed fans across Northeast Ohio with energetic live shows that are part-party, part-spiritual revival — with a-whole-lot of shakin' going on. And while some of these recordings could be found online, it still hadn't delivered its fans a studio record.

There were a few reasons why. For one, a constantly rotating pool of fill-in guitarists meant there was always someone available for the weekly live shows, but a core lineup never really solidified. And then there was time — something the Cleveland-based band suddenly found itself with a lot of in March, when the pandemic hit.

"Everyone's focus was how do we still create opportunities and how do we stay busy as a band, because we were so used to being so busy," says singer and keyboardist Mikey Silas. "But quarantine allowed money to be available, it allowed time to be available and it allowed us, once we were able to get back together, to put all our focus into practice into perfecting those songs for the studio instead of rehearsing for live shows."

This month, the long wait finally ended. Lilith, a diverse, four-song EP, plays like an Apostle Jones starter pack, exploring the group's many sonic directions. Vintage blues-rock, R&B and lyrical soul might be its bread and butter. From the moody "Lilith" to the dance-y "Head Gone" and "Revolution," those classic moments are here. But songs such as "Gypsy Rising" nod at larger ambitions for Apostle Jones.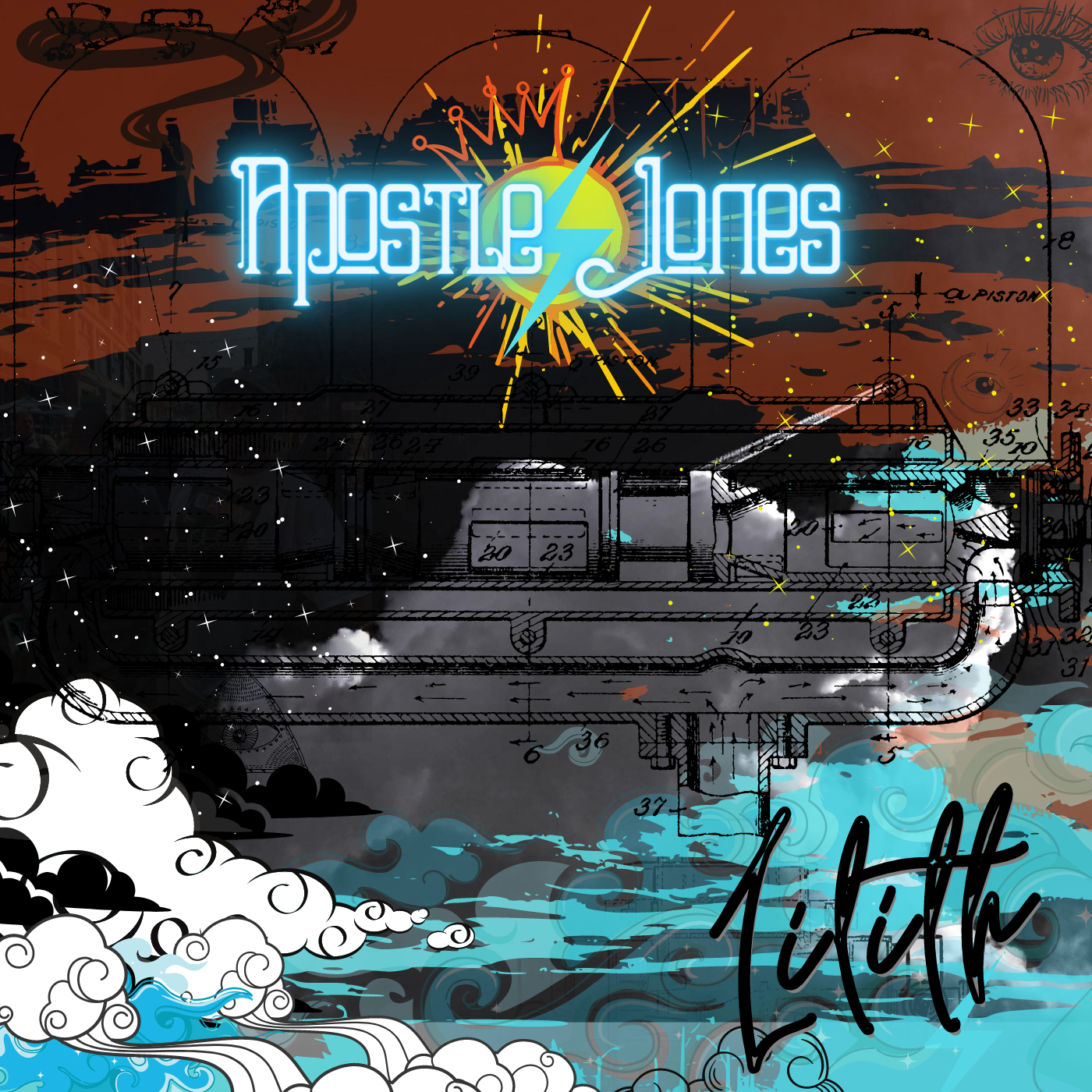 The glam rock-influenced track is given an Eastern European folk feel by guitarist Tyler Ray on bouzouki, a traditional Greek, acoustic instrument that Ray grew up playing. Its lyrical themes of a mystical character rising from the ashes for a new beginning are nearly as common in Apostle Jones' tunes as Silas' Warren Zevon-esque grunts that make up the song's hook.

"I dated this Serbian guy in Chicago who would show me all these Eurovision videos, and it stuck with me," says Silas, whose signs of new beginnings often start with the bitter ends or sweet memories of past relationships. "So I really wanted to write a song that nodded to my own roots and with those types of Eastern-European scales that I could imagine submitting to EuroVision."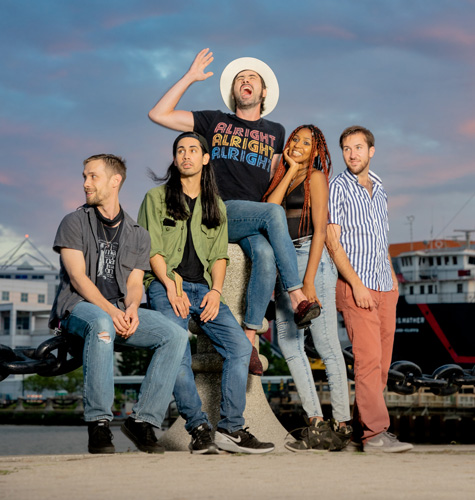 Silas started Apostle Jones as a duo in 2018 after returning from Chicago, where he cut his teeth musically in the city's theater and open mic scenes. The band rapidly expanded to a five-piece that included Todd Marshall on bass guitar and backup vocalist/tambourinist Jessica Kennan, whose mesmerizing dance numbers, often-syncopated with Silas's, take center stage at AJ live shows. Amidst a rotating lineup of live guitarists, Matt Moody, an impressive singer-songwriter in his own right, helped lay much of the initial sonic groundwork before handing over the reins to Ray. Veteran drummer Berdt Barrios was the final ingredient.

The recipe cooked up an in-demand live act willing to play any time, anywhere and for anyone, including at Taste of Tremont, Ingenuity Festival and Twinsburg's Blues Fest. Then, just as the band came off its biggest accomplishment — a midday slot at Brite Winter Fest in the Flats — the pandemic hit.

But while opportunities to play live ground to a halt, Silas and Co. were insistent on keeping the train rolling. Silas started writing and recording the demos for "Lilith," "Head Gone" and "Revolution" at home on piano at the end of March, and by July, the band was in the studio at Center for Rock Research to record the EP. After a weeknight livestream called "Smoke and Mirrors," complete with a light show and a performance so lively that you'd never guess wasn't in front of an audience, the band recorded the EP mostly live in just two days with the help of producer and owner Frank Prpic and producer Dan Schlecht, who was well-acquainted with the band's sound after producing many of their live shows at Coda in Tremont.



"Going into the studio for the first time, it was important for me to work with someone who knew our sound as a live band," says Silas.

It also gave the band a chance to give back to the music industry professionals who had given them so many opportunities over the past two years.

"We wanted to make sure that the money that we had raised [from all those live shows] could somehow be put back into back into the music industry at a time when there's just not a lot of stuff happening," says Silas. "I mean, we had a lighting designer [at the livestream] who had just been on tour with Billie Eilish, and all his gigs had been canceled. We just felt like we had an opportunity to lift up our community a little bit."

Since dropping the EP, the band, unsurprisingly, is one of the first to hit local stages again. It headlined shows at Coda's weekly outdoor music series "Codapalooza" in August and an EP release show at Music Box Supper Club in September.

The band, once dedicated to playing any show big or small, is now dedicated to playing any show live or virtual. This weekend, Apostle Jones performs at the virtual Pride In The CLE, hosted by the LGBT Community Center of Greater Cleveland. Then on Saturday afternoon, the band hits the Rock and Roll Hall of Fame's outdoor plaza, part of the museum's Live and Local series. The second half of that set will also stream live as part of this year's virtual Ingenuity Fest, held in partnership with 48 Hour Virtual Music Fest.

And while Silas is excited to get back on the stage, he's eager to watch his band continue to grow, evolve and bring its working man's mentality into a new arena.

"Music, for us, is our mental health, it's our livelihood, it's our creative lifeforce, so there's been really no choice but to try to continue to make music and evolve as a band into more of a studio band," says Silas. "I would go into the studio every day of my life if I could."