Two years after the nationwide food truck park trend hit the West Side in the form of Lakewood Truck Park, the East Side is finally getting its own outdoor foodie hangout.
The Yard on 3rd is set to open June 9 in the former home of Lure Bistro in downtown Willoughby. The 4,000-square-foot space, which is also the new permanent home of a "slice shop" from Geraci's Pizza, is set to host more than 60 food trucks this summer. Live music two or three nights a week is designed to entertain those at the covered, wraparound bar, which serves custom cocktails and canned beverages.
"It's the perfect complement to downtown Willoughby because it's already such a walkable community with a vibrant small business and bar and restaurant scene," says Anna Dey, who co-owns the business with Jason Beudert. "We hope this is the most exciting, vibrant outdoor concept that you've seen in Cleveland."
Here's what you need to know about the new food truck experience in downtown Willoughby.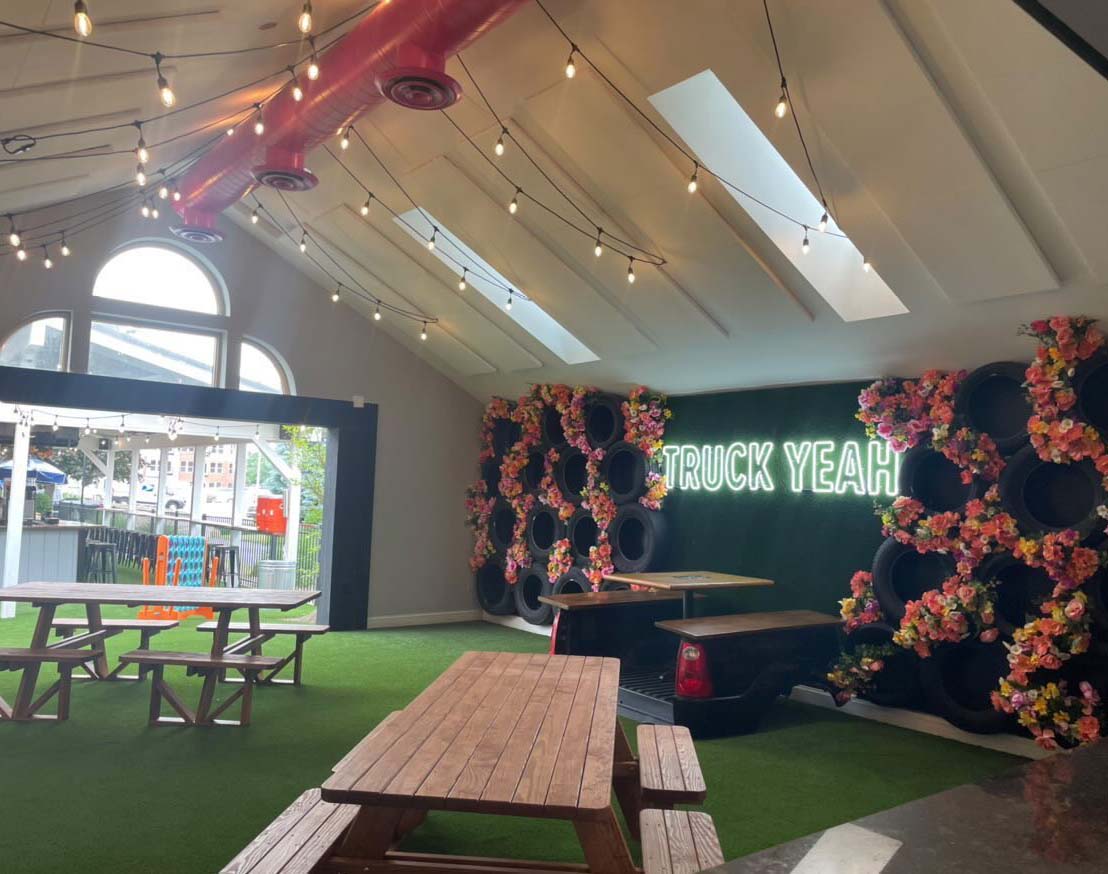 The Space
Fans of the former sushi restaurant might recall the wraparound bar under the pavilion, which has been painted a refreshing white and decked out in hubcaps and neon, but the building went through a dramatic renovation to bring the outside in. Astroturf stretches over the 150-capacity patio and into "the garage," a three-wall room with picnic tables that offers shade and protection from the rain and used to be Lure's dining room. Still, the patio space is seasonal and may close for inclimate weather. Signs encourage you to "make a friend" at communal tables, and giant Jenga and Connect Four, as well as local vendors selling t-shirts, candles and prints, offer a fun distraction. The concept is strong with this one, thanks to custom seating made from salvaged truck beds and hubcap dog bowls. "The transformation from the prior tenant is just incredible," says Dey. "It's crazy to see what we've been able to do to transform this into a backyard."
The Drinks
The cocktail menu is powered by Simple Times, a Columbus-based mixture company. Drinks and shots feature custom flavors that are all-natural, gluten-free, vegan, made by U.S. farms and definitely enough to spice up a mocktail. Otherwise, Dey and co. shot for "those fun backyard vibes'' with canned beer, seltzers and wine. "We want you to feel like you're kicking your feet up at a picnic," says Dey.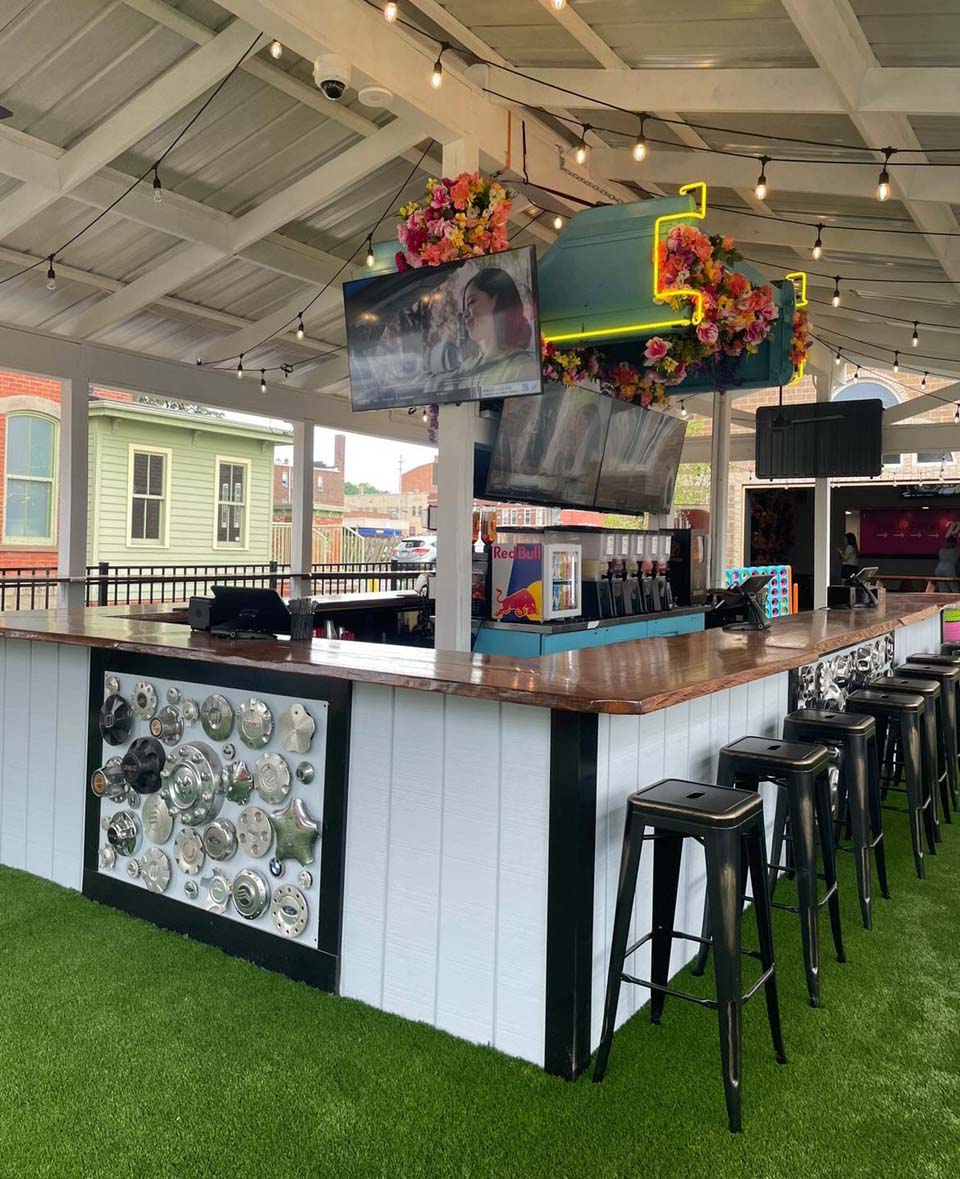 The Food
On Wednesday, the food truck park opens with CLE Chicken, Original Steaks & Hoagies, the vegan Wild Spork and Royal Dogs, but those are just a few of the more than 60 options lined up for this summer. "We're going to have some of the region's best food trucks, some that are coming from over an hour away as well as the favorites from our area," says Dey. "Every time you come to the yard hopefully you're experiencing some new cuisine from a new truck that you haven't tried before."