In our modern sociological lexicon, they exist like Athos, Porthos and Aramis — each supporting the other and fighting for a common good. But are Diversity, Equity and Inclusion programs still viable? Are they still necessary, especially in a free-market business community? Can they still help us bridge the wealth gap that exists among our major ethnic communities here in Northeast Ohio?
Today, that depends largely on who you ask.
As much as these programs have served society, they are now starting to come under attack, often by well-meaning people who don't fully understand their importance. But sometimes those attacks are coming from authoritative sources, including the United States Supreme Court.
This past summer, in its landmark decision in Students for Fair Admission v. Harvard, the U.S. Supreme Court held that race-based affirmative action programs in college admissions violate the Equal Protection Clause of the 14th Amendment. And while that decision does not directly affect business, its ancillary impact will be felt throughout disadvantaged communities.
We asked representatives from the African American, Asian American and Hispanic and Latino American communities about some of the challenges that they currently face. To our surprise, there was good news. But there are still very big challenges that can only be overcome through strong initiatives before we can even begin to pull ourselves up by our bootstraps.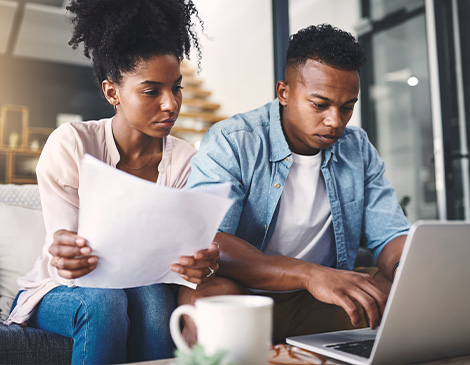 Minding the Gap
While the African American community represents the biggest challenge to business growth, it also offers the most opportunity. Success in this demographic sector is also a key to helping us bridge the wealth gap in our region, which will lift us out of our ranking as one of the poorest cities in America. This will only help our city grow and improve our tainted image nationwide.
Michael Obi, president of UBIZ Venture Capital and senior vice president of economic development for the Urban League of Greater Cleveland (ULGC), is proud of what both affiliated organizations have been able to accomplish thus far.
Led by Marsha Mockabee, the ULGC acts as its own entity, specializing in civil rights and social services. A community-based nonprofit established in 1917, the ULGC was formed to address the needs of families moving from the South to urban centers in the North during the Great Migration. Since then, it's done an excellent job of mitigating social issues such as eliminating limited access to housing, employment and education as well as helping to solve poor landlord and tenant relations.
But as our region started to get hammered by the loss of manufacturing jobs that went overseas in the 80s and 90s, it became apparent that a lot of Black families were getting hit hard. Increasingly, Black families and entrepreneurs wanted to learn how to start their own businesses.
While the mission of the ULGC is still important from a sociological perspective, it's really just treating symptoms, many of which are caused by poverty.
The cure? Eliminating the disparity of wealth that exists among our many diverse communities. With African Americans accounting for 51% of our city's population, it's no small task.
That's where UBIZ Venture Capital comes in. UBIZ is a newly formed non-traditional lending organization with a primary focus of providing capital to growing minority businesses in the Greater Cleveland market. The organization has had some recent success, however, there is more work to be done — especially in what has become a shifting political environment.
"While the recent Supreme Court ruling calls to question diversity, equity and inclusion programs based on race for college admissions, it's also bringing to the forefront the question on whether we still need these programs," says Obi. "A lot of companies are starting to question whether or not they need to have anything to help minorities or for any people who have been disadvantaged in the past."
While most people support diversity and inclusion, the issue coming to the forefront in many discussions is that of equity, which is different from equality. Some people claim they don't know the difference.
Here is a simple explanation: Think of a track and field race where the contestants are staggered on the curve. That stagger compensates for the extra distance some will face going around the outer lanes of the curve. That's equality.
Now take the same stagger and apply it to a race that is on a straight away. The stagger is being used to compensate for people who are disadvantaged in one way or another, so a more equitable outcome is achieved. That's Equity.
There are those who argue that equity programs do not offer a level playing field and therefore provide an unfair advantage. Rather than judging or rewarding a person or company on its own merits and accomplishments alone, it offers a leg up to certain populations.
However, such arguments often miss the entire argument for equity, which can be used as a rising tide that lifts all boats, especially in our region.
"If you take race completely out of the equation, I think we can all agree that we don't all start at the same starting point," says Obi.
Look at economic and sociological dynamics, says Obi. People are born in different households from different demographics. They come from different geographics.
"What makes America so unique is the longevity of slavery and its generational impact on people who were enslaved," says Obi. "The outcome of that has a lingering affect and trauma on the families that have gone through slavery."
This is very different from people whose families have not gone through slavery. By its very definition, "slavery means you did not inherit a lot of legacy wealth," says Obi.
And that wealth can be measured not just in the form of property, but education as well.
"If you are Black, you have ancestors who were basically told, 'you are free now; go make something of your life,'" says Obi. "So you had a large population of people who had no property, children to support and very little education.
"Fast-forward to the Civil Rights movement of the 1960s, and many Black Americans were not even allowed to live in certain neighborhoods or go to southern schools," Obi adds. "So saying that we all had the same opportunity or starting point is a little silly and comical."
In addition, many traditional European families have some degree of entrepreneurship in their lineage, which can be very important when it comes to securing financing for new businesses.
"Somebody in a white person's family may have had some past experience running a business, where they could transfer some knowledge," says Obi.
In a black community, transferring that kind of knowledge is much more uncommon. When a person without that knowledge goes for a commercial or business loan, the lender needs to have confidence that the recipient of the loan will be able to successfully run the business and pay back the loan.
So, talking with a Black person who doesn't have the entrepreneurial experience in his or her family lineage about how to run a business versus a white person who has experience are two very different issues, especially from a lender's perspective.
"As an example, a white person might say, 'my dad ran a gas station for years, and I am now about to start my own,'" says Obi. "Well naturally, the banker or lender has a great deal more confidence that they will succeed. They will be more confident in lending that person money."
Enter UBIZ Venture Capital.
"What we are trying to do is to start an ecosystem where we are not just providing loans, but providing technical assistance and nurturing as well," says Obi. "We help them learn how to create a business plan. And answer basic questions like, 'How do I become more bankable? How do I get a loan? How do I bid for that contract?'"
So, have any strides been made? What initiatives do we still need to address?
"That's something of a loaded question," says Obi. "Since we started this work at the Urban League 20 years ago, there has been a lot of progress.
"We have almost 2,000 entrepreneurs who come through our ecosystem every year."
Obi's accomplishments cannot be understated. He led the effort to establish the Entrepreneurship Center at the ULGC in 2004. This model has now been replicated across 12 U.S. cities with an over $100 million economic impact per year. He continues to oversee the operations and strategies for the Entrepreneurship Center that helps over 900 clients per year to launch, grow and sustain thriving businesses in Greater Cleveland.
In 2016, Obi was also instrumental in the launch of the Capital Access Fund (CAF) of Greater Cleveland. The CAF program operates in partnership with the National Development Council, National Urban League's Urban Empowerment Fund, the ULGC and Morgan Stanley. The CAF successfully provided growth capital to 29 businesses out of a pipeline of over 200 businesses in its first two and half years of inception.
While humble about what he has been able to achieve for the African American business community in Northeast Ohio, Obi also concedes there is much work to be done.
"We need more funding, more capital to lend," he says. "We are currently working to raise $50 million in funds for entrepreneurs."
If this region wants to make real progress that will help us move up from being the poorest city in America, we need to move that needle, says Obi.
"It doesn't look good for a city as large as Cleveland to always rank as one of the poorest cities in America," says Obi. "So, it is in everybody's interest to find out what can be done to move 51% of our population up."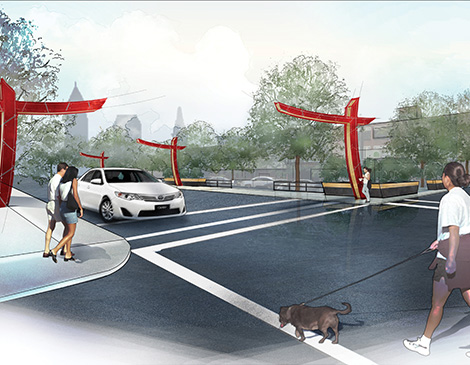 Talking the Talk. Walking the Walk
Language and cultural barriers persist, but the Asian American business community surges forward.
Despite the setbacks caused by COVID and its creation of a negative stereotype fueled by suspicion and xenophobia, the Asian American business community in Northeast Ohio is once again beginning to thrive.
"Asian hate was scary, especially during the pandemic," says Su He, executive director of the Greater Cleveland Chinese Chamber of Commerce. "I did hear from some people who had safety concerns. But overall, I think Clevelanders are just nicer, so there was less of a problem in our community than in others. We did slow down during the pandemic, but we're almost back to normal."
Established in 2016, the Greater Cleveland Chinese Chamber of Commerce serves as a liaison for people from China who want to invest in the United States and Americans looking for business opportunities in China. The Trump-era trade war and COVID have brought challenges to the organization, but He thinks the headwinds have helped both sides understand each other better.
"We are a nonprofit and we are all volunteers, so no one gets paid as an employee," says He of the Chamber. "We put this platform together to bring information to the Chinese community.
"For the Asian American business community, and Chinese in particular, language and cultural barriers are still a problem," says He. "It's not just whether someone can speak and understand English — it's also understanding what it means and the impact something can have on business operations. Today, a business might have translation software, but the people might not fully understand the meaning of a concept or term, which is especially important if you are signing a contract.
"There are a lot of companies from China that come here to set up operations, and they often bring people in with international business backgrounds," He explains. "Usually, setting up a company is easy. You just fill out the paperwork. But there can be terms that are missing from a contract that can have a profound impact on business operations."
This is especially important for smaller to mid-size businesses that may not have the legal staff on board or may have tighter budgets where it becomes tempting to skip the cost of legal representation.
But He stresses that she is only familiar with the Chinese community, and not all of the communities represented by the term "Asia."
When you talk about the Asian business community, you have to take the definition of "Asian" into consideration. That can mean everyone from Indian Americans, to those of Chinese, Thai, Vietnamese, Japanese, Korean, Cambodian, Laotian, Indonesian and Filipino ancestries, among other cultures. Indeed, the Asian business community in Northeast Ohio is more diverse than the entire populations of many other countries.
With that kind of diversity, it's easy to see how some folks assimilate more easily into American business culture.
"I was born in India and came to the States in my 20s to go to grad school," says Sanjay Singh, chairman and CEO of Mace Security International, a diversified manufacturer and provider of security products to both consumers and businesses under its Mace Brand. "Afterwards, I joined corporate America.
"My experience in the business community in Northeast Ohio has been very positive — and I do not have rose colored glasses on. I have built lifelong friends and have deep relationships that go back to the time I was in grad school. I had my wedding in Cleveland. When I looked out on the audience, I remember thinking that these were not the people I had grown up with in India. These were all friends I had made in the States."
So do people from the Indian American business community feel the impact of prejudice or xenophobia at all?
"I'm sure they do," says Singh. "I have read about it, but I, in particular, have not. However, I am also a big fan of tuning out that kind of noise. If someone calls me a name, I get over it. I will not let myself get dragged down or let it affect me. I am sure that it happens to people of many races."

Focusing and celebrating cultural differences
Many Asian Americans seek to set up businesses in neighborhoods where there are others who share culture and language, which helps eliminate some of the natural barriers to business. With such a great diversity of cultures from the Pacific rim, creating a focal point for both culture and business has become more important.
Ray Hom, an executive with a retail technology company, may just have the answer. Hom currently serves on the AsiaTown Advisory Committee, People's Street Project and The Cleveland Observer Board. He remains passionate about diversity, equity and inclusion initiatives, voting rights and equality for all.
Hom, who lived in Singapore for over 16 years and is now a part-time resident of Cleveland's AsiaTown, is the champion of a project known as the AsiaTown Landmark, working on the project with Andrew Ratcliff, a Cleveland Art Institute graduate who moved to AsiaTown in 2020.
While in Asia, Hom had the opportunity to gain more perspective as an Asian American living in Asia versus living in the U.S. Upon his return over the past few years, the rise of Anti-Asian hate really brought to light what he feels is needed for the Asian American Native Hawaiian and Pacific Islander (AANHPI) communities across the U.S. He is hoping that the AsiaTown Landmark project will bring together a cohesive Asian community that will bring a sense of pride to community members, within and across the entire city of Cleveland.
"Our community does not really have a landmark, a focal point," says Hom. "We really don't have something that is Instagrammable, unique. Our concept is similar to how a major corporation might use a logo — the bigger, the better."
The AsiaTown community seems to be centered around the area along Payne and Superior. The AsiaTown Landmark uses a series of gates that welcome visitors to the community. The current design by Cleveland Institute of Art student Marianne Butkowski evokes the feeling of the more traditional Chinatown gates in other cities, but with a more open modern flare.
"Having a landmark will create a sense of community pride, and we hope that it will make the neighborhood a safer place," says Hom. "Hopefully, smaller to medium-sized businesses will want to set up shop here and make the entire area more vibrant."
It may also open opportunities for areas like recreational green space in the neighborhood, or for the creation of needed facilities like care facilities for Asian seniors, where language barriers still persist. The AsiaTown Landmark may also open up funding for smaller businesses that want to re-locate to the neighborhood.
"Hopefully, we can create a landmark that transforms our neighborhood into a tourist destination for people visiting Cleveland as well as our locals," says Hom. "There are a lot of things happening in Midtown, especially with the Cleveland Foundation moving here. As downtown Cleveland becomes more populated, we want people to visit our restaurants for lunch or maybe come down for dinner. We want to create a very vibrant community center and the AsiaTown Landmark will help us accomplish that."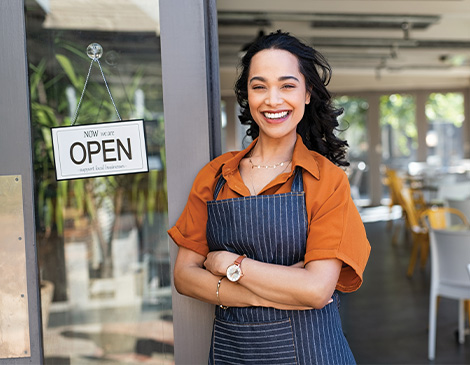 A Growing Community
Despite their strength, Hispanic and Latino entrepreneurs face the same challenges. The recent celebration of National Hispanic Heritage Month is a clear indication of the growing importance of this community in Northeast Ohio. It now represents over 13.1% of our city's population, and that number is growing almost daily.
"Hispanics are also the fastest growing [segment of the population] when it comes to creating businesses," says Randy Cedeño, small business development director for the Northeast Ohio Hispanic Center for Economic Development (NEOHCED). "We are growing exponentially across the nation, and are now the fifth-largest economy on the Earth.
"Hispanics are starting to become leaders in purchasing our own homes and properties and we now have first, second and third generations attending college and furthering their education."
Yet despite the strength and growth of the Hispanic and Latino populations, many of the entrepreneurs from this diverse community face the same challenges as other minorities when it comes to business.
"Our greatest obstacles are the language barriers, cultural competencies where we try to understand one another and access to capital and credit," says Cedeño. "Having organizations like ours that are culturally competent creates trust, and this allows us to communicate effectively. We can also try to create a level of understanding on local laws and regulations on starting or building business."
The NEOHCED has been around close to 40 years and has been committed to equitable asset building in Cleveland's Hispanic, Latino and other underserved communities. Like the Asian American community, Hispanics and Latinos represent a very large and diverse cross section of cultures and backgrounds, the two terms including people from Mexico, Puerto Rico, Cuba, Central America, Dominica or other backgrounds from Latin America or of Spanish origin.
Many Hispanics can trace their roots back to the earliest cultures of Native Americans, including the Indigenous peoples such as the Aztecs, Arawaks, Incas, Mayans and Tainos. Hispanics also include people who can trace their roots back to African slaves brought to the New World. Indeed, people of Hispanic or Latino origin can be from any race.
Like the Asian business community, focus is necessary to help build a more cohesive business community.
"We are the home to the only Hispanic Small Business Development Center in NEO [Northeast Ohio] and we are currently working with approximately 1,000 clients a year," says Cedeño. "We work with these clients along the entire process, from the ideation phase to pre-existing business on all facets, at no cost to the client.
"We speak Spanish, English and Spanglish. We offer services such as assisting with business models, formalizing business in the state of Ohio, financial planning, accounting, marketing and business plans at no cost to the client. We also assist in capital procurement."
One organization providing support and recognition of Hispanic and Latino business leaders is AmMore Consulting, which created an initiative in 2020 called "100 Plus Latinos Cleveland Must Know." The brainchild of Marcia Moreno, president and CEO of AmMore, the 100 Plus Latino initiative is now in its fourth year of shining a positive light on business professionals and organizational leaders from the Hispanic community.
This summer, construction started on CentroVilla25, a $10 million plus project transforming a 32,000-square-foot warehouse on West 25th into a Latino marketplace. Plans also call for the addition of 12,500 square feet, along with an outdoor plaza and restaurant. CentroVilla25 will serve as a focal point for the Latino community in the Clark-Fulton neighborhood, which has the largest density of Latino residents in Ohio. It's already been supported locally by organizations like the Cleveland Clinic, Sherwin Williams and KeyBank.
CentroVilla25 is Cleveland's first major Latin market, and it's sure to help build wealth and support Latino-owned businesses. Once opened, it will generate $50 million in economic impact in Cleveland and $114 million across Ohio in its first five years.