Overnight camp is a rite of passage for many kids. Packing up for a week away from mom and dad, making new friends, writing letters home — it's all part of the experience.
Even if your kid isn't the outgoing type, sleep-away camp can be a great fit.
"Sometimes, when you are shy, camp can be one of the best things because it teaches skills to take back home and to school," says Dave Devey, director of Falcon Camp in Carrollton, about two hours south of Cleveland.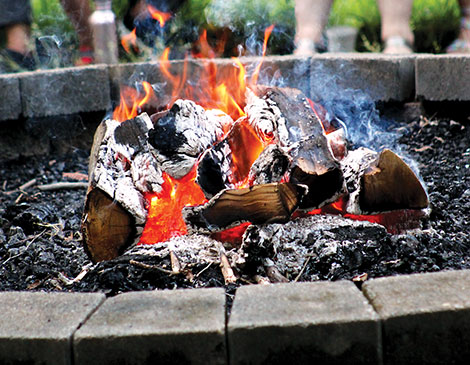 A child who can pack up his or her own backpack for school, handle self-care tasks like brushing teeth and taking a shower without prompting and has been away for a night at a friend's or family member's house is probably ready for a sleep-away camp experience, Devey says.
"Gauge your kid's reaction to the opportunity," Devey says. "If they bring it up, rather than you pushing it, and if they are interested and start asking questions, then it's worth exploring."
Before committing to an overnight camp, be sure its focus and the facilities are comfortable for your child, says Courtney Guzy, executive director of Hiram House Camp.
"It's important to have a conversation with your child and find out what he or she is interested in," Guzy says.
For example, a camp focused on camping out or outdoor activities might not appeal to a child who's interested in performing arts or sports.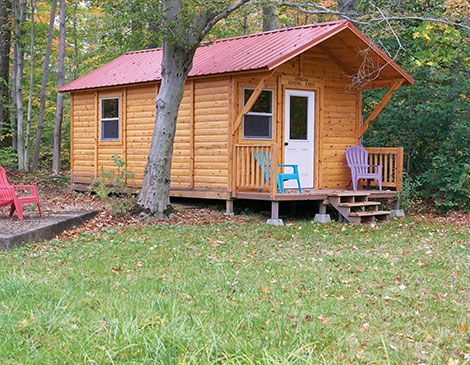 Understand the camp's offerings and visit before signing up.

"Families can find out who we are, see the facility and bring their children so they can be involved in making the decision of where to go to summer camp," Guzy adds.
Once deciding on the camp, give your child time to prepare for the experience. Here are some helpful activities to try in the weeks and days leading up to camp to get ready for an overnight experience.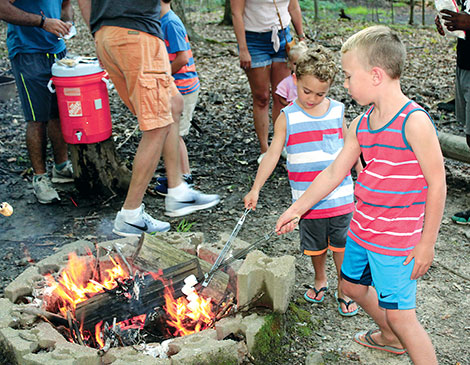 Stage a backyard campout
Pitch a tent and set up a bonfire to roast marshmallows. "Getting your children into the mindset of camp can ease some of their fears," Guzy says.

Take a walk after dark
"When nighttime rolls around and it's dark, some kids want mom and dad," Guzy says. "So, take a walk around the neighborhood in the evening with a flashlight. Do some stargazing. Get your child more comfortable with being outdoors at night."

Send stamps
Give your child an easy way to write letters home by packing self-addressed, stamped envelopes and stationery, Devey suggests. If you think your child will want a care package, talk to them about what they'd like you to send — a favorite snack, book to read or comfort item.

Start packing
Help your child pack by making a list of supplies. "Truly get them involved in the packing," Guzy advises. "It's important for children to know what they are bringing with them."

Bring a teddy bear
"Your child won't be the only one with a teddy bear," Guzy says. "Pack something special that feels like a little bit of home."

Say "goodbye" — and "have fun!"
Devey says it's a good idea to talk with your child about how much fun they'll have and that you are excited about the opportunities ahead of them. "It's OK to say, 'I'm going to miss you,' but if you say, 'I don't know what I'll do without you!' you're setting your child up for failure," he says. "Stay positive and focus on the important things, the excitement of learning and meeting new people."