Cranking out 20 essays

within weeks to meet

early application deadlines

— never again.

Banking on a dream

school without a backup fit in the mix?

Better reconsider. Figure FAFSA dollars are out of reach? Well, you never know. Picking a college for coursework alone? What about the rest of the hours and weekends on campus? From applying "early decision" to finding a college kid who can host your high schooler for the night, these are the lessons learned shared by counselors, parents and students who have worked through the college search and application process.

Start Early.

Unanimously, this

piece of advice applies to every aspect of

the process, from exploring interests to

filling out financial aid forms. At Lake

Catholic High School, Liz Brainard starts

conversations about college during students'

sophomore year. As an in-school

LEAF adviser providing college access

services, she meets with every senior

one-on-one. "Life can be significantly

less stressful when you get a jumpstart,"

she says, noting that the school encourages

students to complete applications

before Nov. 1 of their senior year. "This

way, you'll meet early action deadlines

and get evaluated sooner, so you'll know

your admissions selections sooner and

have more time to make decisions and

evaluate award letters."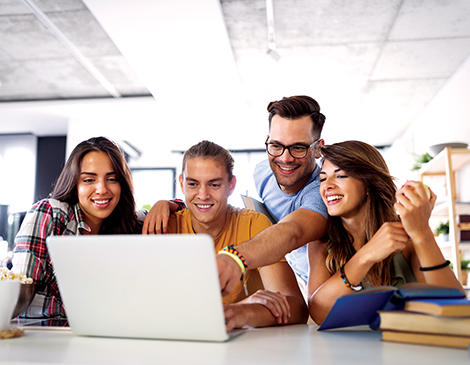 Early Decision Means No Backing Out.
Colleges are accepting larger portions of their freshmen classes through early decision applications.
"They are attracted to applicants
who are telling them upfront they want
to be there," says Andrew Cruse, director
of College Guidance at Laurel. "So, the challenge becomes doing the hard work and looking inward to ask, 'What do I really want?'"
Not all students are ready to make the decision in the fall of their senior year. "A student who hasn't found the place that hits all the right notes and is looking for more options should play the field a little bit and weigh all the options," Cruse says. "It's a contract we sign and agree to as well. You only have one coin to spend."
Most ED deadlines are before mid-December. But there's another opportunity to commit to a school early with ED II, with a typical deadline of Jan. 1, after the first round of early decision letters are sent to applicants. This way, a student who commits to a school with an ED I application and does not get accepted can try for another school with ED II.
Early decision is different from "early action," which is nonbinding yet allows students to get an early response to an application with leeway to reply by the typical date of May 1. Laurel School senior Nikhita Goel applied ED I to Tufts, knowing that was her top choice.
"You have to be sure your ED school is the one that is most important to you and that you'll be happy there, because there is no backing out," she says.
Because of the location and Asian American Center at the school, Nikhita says, Tufts "felt right." Her backup plan was to apply ED II to Washington University. For Nikhita, early decision reduced the stress of applying for college because she's basically done with the process.
"I don't have to worry about making a decision in March or April," she says. A note for families: Expect to submit an enrollment deposit within weeks of receiving an early decision acceptance.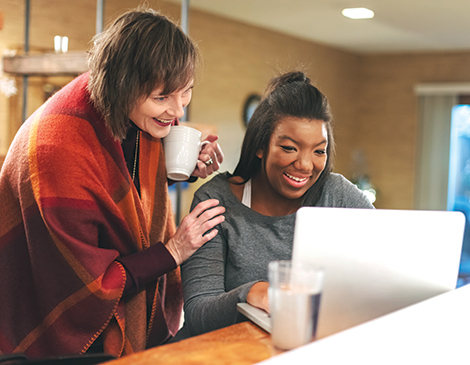 Trust The Process.
Ultimately, college admissions is a game of numbers, says Steven Ross, who helped guide his third child, Edward, through the search and application process.
"There's a committee of people who make decisions, and you have to prepare for a child to not get in," he says, adding that a rejection does not mean a student isn't qualified to attend a school. After having gone through the process several times, Ross says, he and his wife, Ellen, took it less personally with Edward. Their son was admitted early decision to his choice school, Vanderbilt University. And he had backup schools, which Ross says is important.
His second child only wanted his No. 1 pick.
"We spent more time talking about what he would do if his first choice didn't work out," Ross says, adding that families must realize that "this is often the first time in kids' lives when they really do not have control over the process."
A related note — learn to trust the school's college counselor, Ross advises. "They'll let you know if your qualifications fit within the bandwidth of what a school is looking for," he says. "I'd be concerned if the admissions counselor is not fully supportive of where your child is applying."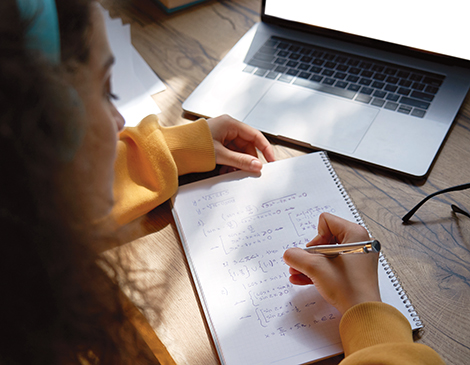 Jumpstart Your Essays.
Going into her senior year at Lake Catholic High School, Olivia Briganti knew she'd be writing an essay that she hoped would set her apart from other applicants. Her choice school: Notre Dame. She didn't realize she'd have to write about 20 total essays since competitive schools requested a written response to specific topics — such as, "If you were given a 3-minute 'lightning topic' to discuss on an exciting academic topic, what would it be?" Or, "What is meaningful to you about your name?"
"I would have started writing the essays in summer," Olivia says, noting that schools generally released their essay topics in August. She wrote them all before Nov. 1 within a span of about eight weeks. "It would have been much more manageable if I started earlier."
As for choosing your own topics, Iva Bruketa, a senior at Lake Catholic, says she hit a writer's block before discussing topics with the college counselor. "She told me to find inspiration in the little things," Iva relates, sharing that her mother's immigration to the United States from Germany prompted her to write about her heritage.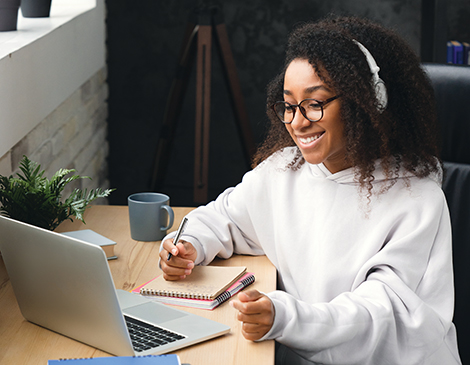 Plan An Overnighter.
Touring schools has been a challenge throughout the pandemic, let alone arranging to bunk in with a student so your child can get a real feel for campus life. But the Rosses felt this was a critical decision making factor for all three of their children.
"Sitting in on classes is great, but it's really important to understand what life will be like," Steven Ross says. "All of our kids were pretty social, so we made it a point at every school they seriously considered, they figured out someone who knew someone who could spend time with them on a Friday or Saturday night so they could see the social side of the school."
Their son also relied on YouTube to get an unfiltered perspective of campus life at his choice schools.
"I would also read blog posts and watch vlogs because they were very authentic, and it was a good way to get honest information," Edward says.
Look Beyond Academics.
Even if a school offers an attractive financial package and the academic programs seem perfect, be sure to figure campus life into the decision, Brainard emphasizes. "Ask yourself, 'Is this school a good fit for my mental health?'" she relates. "Are you going to make connections? A lot of colleges like to boast about mental health resources, but they don't always follow up on it."
Brainard shares how one student entered a six-year program to become a physical therapist but returned home after her first fall semester immensely stressed and unhappy. "Her mental health is suffering, but she said she is going to put her head down and get through it," she says. "College should be so much more than just getting through the coursework."
Fill Out The FAFSA.
The Free Application for Federal Student Aid (FAFSA) determines whether students qualify for federal grants, work-study and loans — plus, many states and colleges use the FAFSA to determine eligibility for scholarships and awards. "Always fill out the FAFSA," Brainard encourages.
Brainard shares that one father was not going to fill out the form, figuring that his retirement income would disqualify the family from receiving any aid. But the FAFSA does not require reporting this income.
"One of our students qualified for Pell Grant money, which she never has to pay back," Brainard relates. "So, it
never hurts to fill out the FAFSA because you never know what type of aid will be available and which government student loans you could qualify for that have lower interest rates."
Above all, Brainard offers this advice to families navigating what can be an overwhelming journey from application to acceptance: "The big thing I feel parents don't always realize is that there are resources out there for you — and you're not alone in the process."