Stefanie Taub's never been a West Sider. As the Cleveland Art Museum's director of community of arts, she worked out of an off-site facility in Cleveland's Flats East Bank when she wasn't at the museum's central offices in University Circle.
That's not the case anymore.
On June 14, Taub started working at her new offices at the museum's new Community Arts Center in the Clark-Fulton neighborhood — a tangible example of the museum's mission to expand its reach in the West Side. "Not only does this building suit our physical needs but it's also in this amazing neighborhood," Taub says. "It's the whole package."
The new center is wasting no time getting involved in its new neighborhood, as its already offers a plethora of free art programming ranging from art workshops to after-school experiences, with more programming planned in the future. "We've always hoped to have more a presence on the West Side so it's an honor to be in an area with such an established appreciation for the arts," Taub says.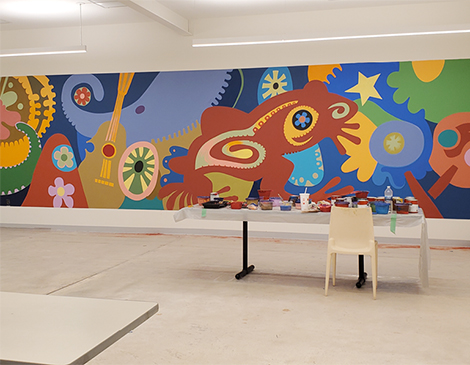 Building out those programs will be easier thanks in part to the Community Arts Center's location, as they're leasing a space in the Pivot Center for Arts, Dance and Expressions, which also houses Inlet Dance Theatre and the LatinUS Theater, among other art focused businesses. "We're also thinking about how we can partner with our neighbors here," Taub says. "Hopefully the center ends up being a place where people are able to come and hang out and make some art while also taking in our exhibitions."
The opening of the Community Arts Center is being done in tandem with the start of Parade the City, a public art exhibit being done as a replacement to the Cleveland Art Museum's annual Parade the Circle event. Instead of limiting the public exhibitions to the University Circle area, the museum is placing exhibits in eight locations throughout the city such as Karamu House, The LGBT Center of Greater Cleveland and the Cleveland Public Library.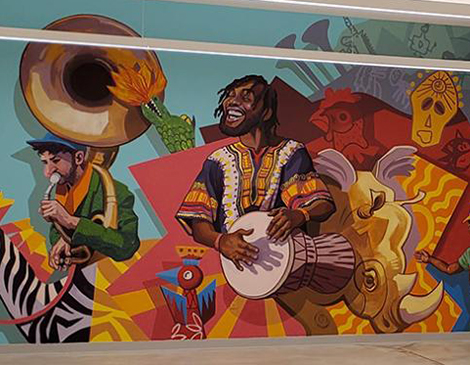 "This year is Parade the Circle's 30th anniversary so between that and not being able to do it last year we decided we wanted to expand our reach this year," Taub says. "We worked some organizations and artists we knew to help create these celebratory art exhibits." With more and more of the city reopening, Taub's excited to watch the Community Arts Center's footprint grow. "We're making every effort to listen to businesses and community members so that way we can try to try to build a roster of programs that really suit the neighborhood and the surrounding area," Taub says.